The ORGSP Quarterly
Lincoln Memorial University is committed to showcasing and growing its scholarly output. The ORGSP Quarterly provides interviews with faculty, staff, and students on their research projects, keeps the community updated on scholarship and awards, and provides resources to aid in the research and awards process.
Have an update for the Fall 2023 newsletter? Email the Executive Director for ORGSP at [email protected].
Summer 2023 ORGSP Quarterly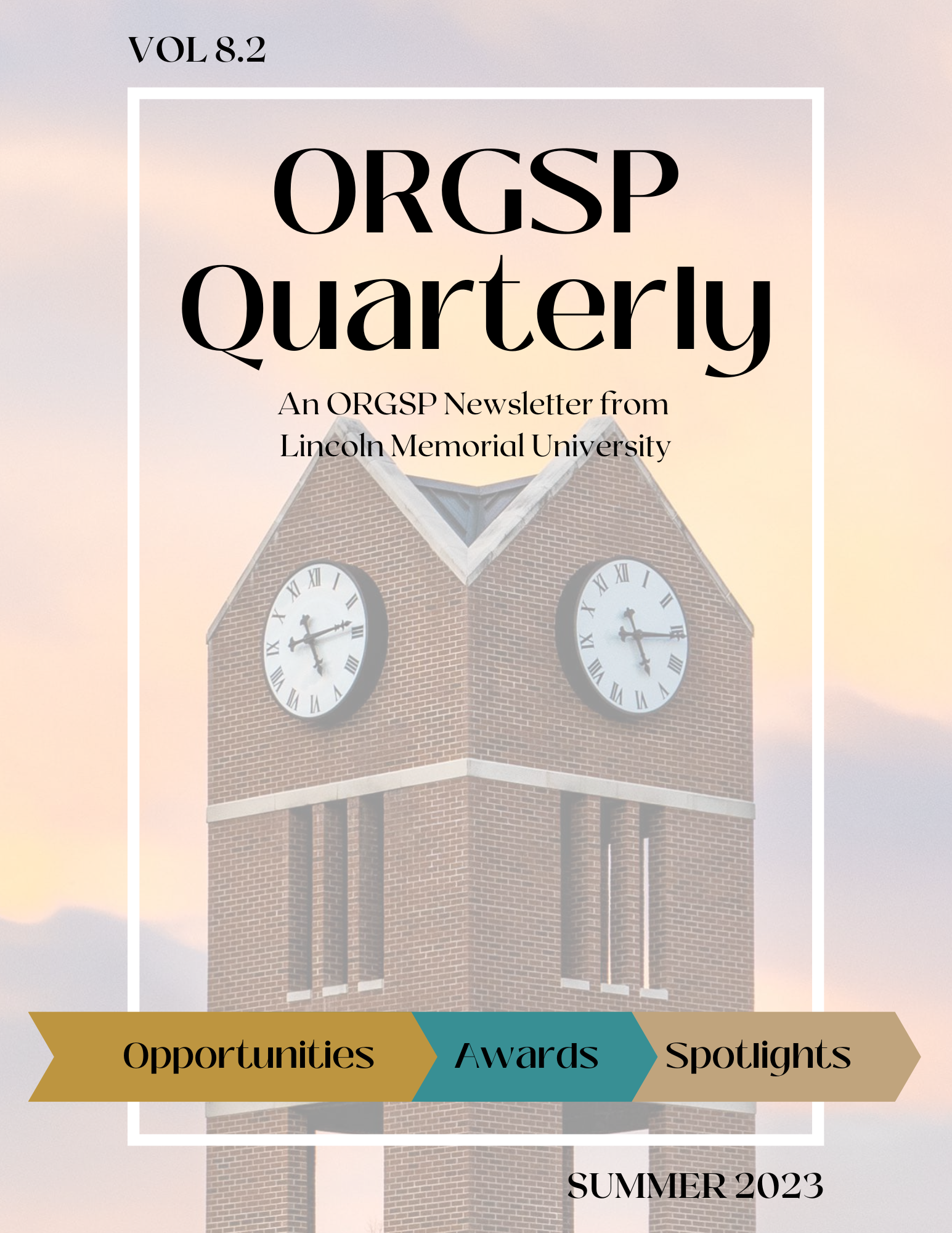 Past ORGSP Newsletters
Past ORGSP Quarterly links appear in the table.

2023

2022

2021

2020 

2019 

 

2018

 2017

 
The Lincoln Herald
The Lincoln Herald is the oldest, continuously published peer-reviewed journal on the life of Abraham Lincoln, and has been in operation since 1915. It is a publication of the Abraham Lincoln Library and Museum.
The Lincoln Law Review
The Lincoln Law Review is a student-run organization focused on the publication of legal articles written by scholars, faculty, and students.
The Wolfpen Journal
The Wolfpen Journal is a student-run magazine that focuses its attention on emerging voices in Appalachian fiction, poetry, and nonfiction from Lincoln Memorial University. It is named after one of Lincoln Memorial University's most acclaimed alumni, James Still. His 1986 collection, Wolfpen Poems, is a monumental achievement in Appalachian literature.