Welcome to the LMU-DCOM Office of Career Services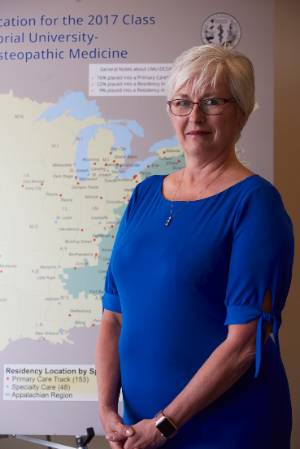 The LMU-DCOM office of Career Services provides career guidance to LMU-DCOM OMS-I and OMS-II students with email updates and presentations. The Office of Career Services and the Alumni Services office offers a monthly seminar series focused on residency match. During the first year of medical school Career Services offers students a token for the AAMC Careers in Medicine. This is a career guidance program with residency assessment tools.
The LMU-DCOM Career Services office serves as the Electronic Residency Application Service (ERAS) Dean's Work Station representative for LMU-DCOM. ERAS is the application service used for applying to residency match.
The Blackboard organization DCOM Career Services is available to all students. This organization contains links to residency program opportunities, recorded Alumni/Career Sessions, and resources to assist students as they begin the residency application process. 
The Career Services office is the writer and editor for the Medical Student Performance Evaluation (MSPE) also known as the Dean's Letter. Career Services compiles student evaluations from third year clinical evaluations and transcript information for the MSPE that is submitted for residency application.
The office of Career Services also serves as the Medical Education and Licensure Verification office for DCOM Osteopathic Physician Alumni. Career Services completes and submits all medical education verification forms for alumni. The office of Career Services serves as the ERAS Fellowship Medical School Contact for Medical Education Verification.
Lisa Patterson Shelburne, MBA
Director of Career Services LMU-DCOM
[email protected]
Kendall Stagg, M.Ed.
Associate Director of Career Services LMU-DCOM
[email protected]