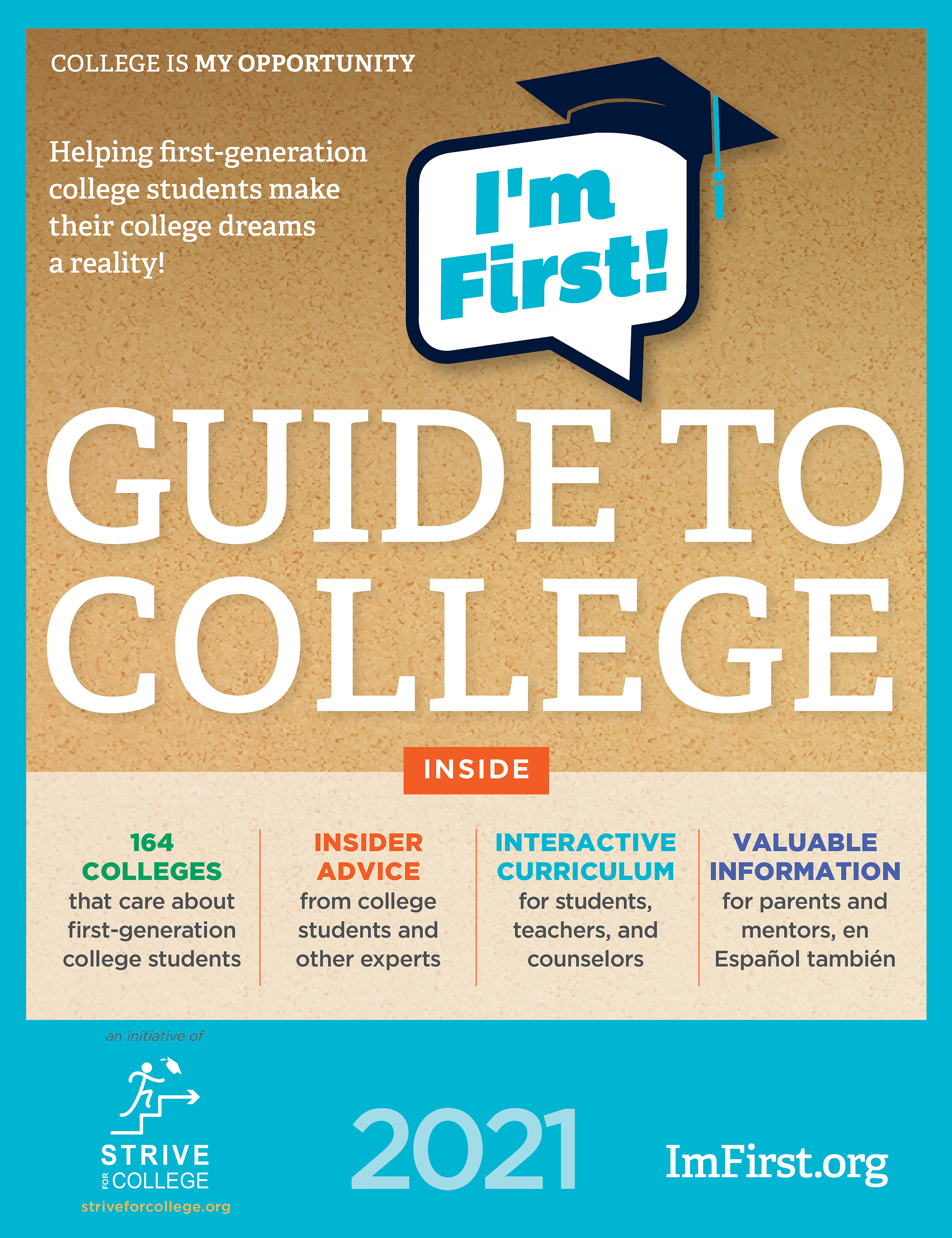 LMU is Featured in 2021 I'm First! Guide to College
COLLEGE GUIDEBOOK UNIQUELY TARGETS FIRST-GENERATION COLLEGE-BOUND STUDENTS
This unique college guidebook is designed to help students who will be among the first in their family to go to college make their college dreams a reality. The Guide profiles 164 colleges and universities - including Lincoln Memorial University - that are committed to helping "first-gen" students thrive in college. LMU is featured on page 318!
The Guide also features inspiring stories and advice from first-generation college students and other experts, an interactive college planning and preparation curriculum for students, teachers, and counselors, and valuable information for parents and mentors, including a Spanish-language section.
LMU's feature profile can be found on page 318.
As part of LMU's mission and heritage, we serve a number of students who are the first person in their family to go to college! If that is you-Congratulations on beginning a new journey and being a trailblazer! There is something special about being FIRST in something. Being one of the first in your family to attend and graduate from college is special too!
In this new journey, you may find that you, and your support system, have some questions that are unique to your situation. In the Office of Undergraduate Admissions, we make sure that our team is available to help you and your supporters transition to you being a college student. Below are some of the frequently asked questions that we receive, as well as a quick Road Map to success to help you navigate your educational journey at LMU. Please do not hesitate to reach out and ask ANY questions you may have!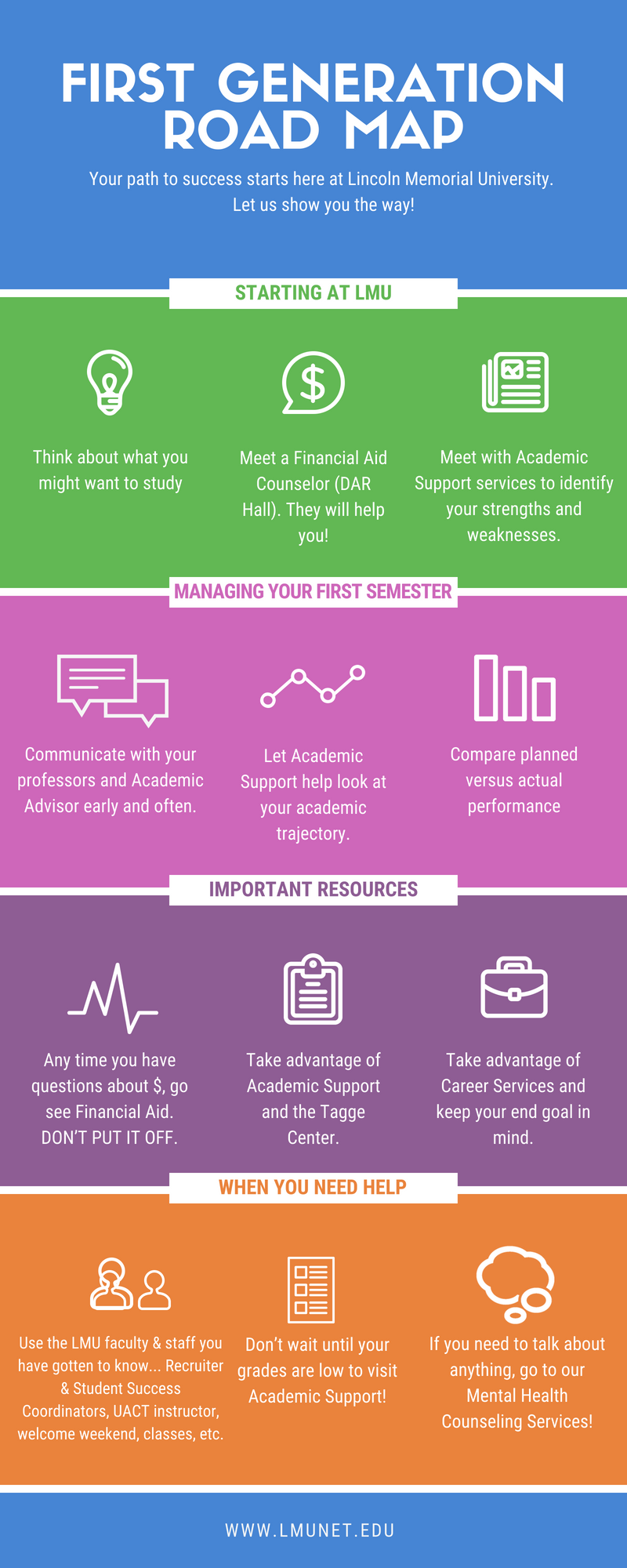 Frequently Asked Questions
Q: How do I know if I am a first-generation college student?
A: A first-generation student is defined as:
An individual whose natural or adoptive parents did not receive a bachelor's degree;
An individual who, prior to the age of 18, regularly resided with and received support from only one parent and whose supporting parent did not receive a bachelor's degree; or
An individual who, prior to the age of 18, did not regularly reside with or receive support from a natural or an adoptive parent.
Q: No one in my family has ever graduated from college. Will this hurt my chances of admission?
A: Absolutely not! Your admission to the University is based on your high school GPA and your ACT or SAT scores (see below for more info on test scores).
Q: What should I do if I can't take the ACT/SAT due to COVID-19?
A: Don't worry! To accommodate prospective students because of recent SAT and ACT test administration cancellations and the ongoing Covid-19 situation, LMU is considering students for admission from a test-optional perspective through Fall 2021 admission.
Q: I don't think I can afford to go to LMU. How do people pay for college?
A: There is a difference between the listed "sticker price" of tuition, and what students actually pay. This is due to the fact that almost every student who enrolls at LMU receives some institutional financial aid, in addition to all the federal & state financial aid options. Also, we have a great Financial Aid Office that works really hard to help students find the best possible financial aid package!
Q: I don't know what I want to major in. Should I wait to come to college until I have decided on a career/major?
A: No! Typically, students have until their junior year to declare a major. You can begin your educational journey with an undecided major. If career choices are what you need help with, we have an excellent Office of Career Services that can help you process what some of your options might be.