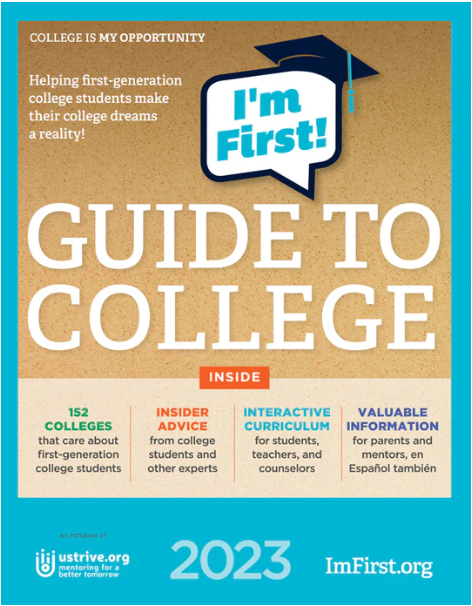 LMU is Featured in 2023 I'm First! Guide to College
COLLEGE GUIDEBOOK UNIQUELY TARGETS FIRST-GENERATION COLLEGE-BOUND STUDENTS
This unique college guidebook is designed to help students who will be among the first in their families to go to college make their college dreams a reality. The Guide profiles 164 colleges and universities - including Lincoln Memorial University - that are committed to helping "first-gen" students thrive in college. LMU is featured on page 318!
The Guide also features inspiring stories and advice from first-generation college students and other experts, an interactive college planning and preparation curriculum for students, teachers, and counselors, and valuable information for parents and mentors, including a Spanish-language section.
LMU's feature profile can be found on page 318.