Applying for college shouldn't be a chore! At Lincoln Memorial University, we've gathered all the information we think you'll need and put it right here at your fingertips through our convenient online application process. To get started, you will need your social security number, your anticipated high school graduation date, and you'll need to have a plan to get your official transcript sent directly from your high school (and any college you've attended for dual credit/dual enrollment courses).
Let's go through the application process to show you how you can join the Railsplitter Nation!
Step 1: Go to the top of the website and find the "Apply" button (or simply click).

Step 2: Welcome to our online application portal.
If you've never filled out an application with us before, simply click new user, and begin filling in your information. If you've applied to LMU at some point in the past, chances are you have already created an account. You'll want to click "Returning User" and go from there.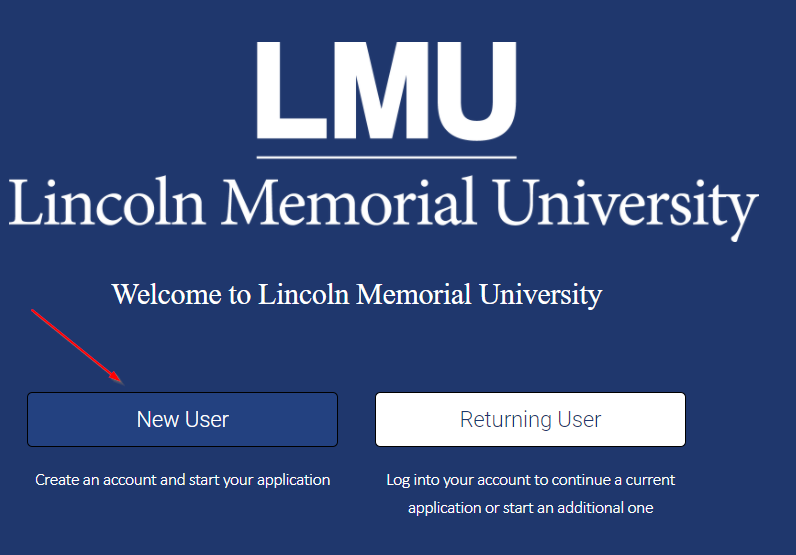 Step 3: Enter your information!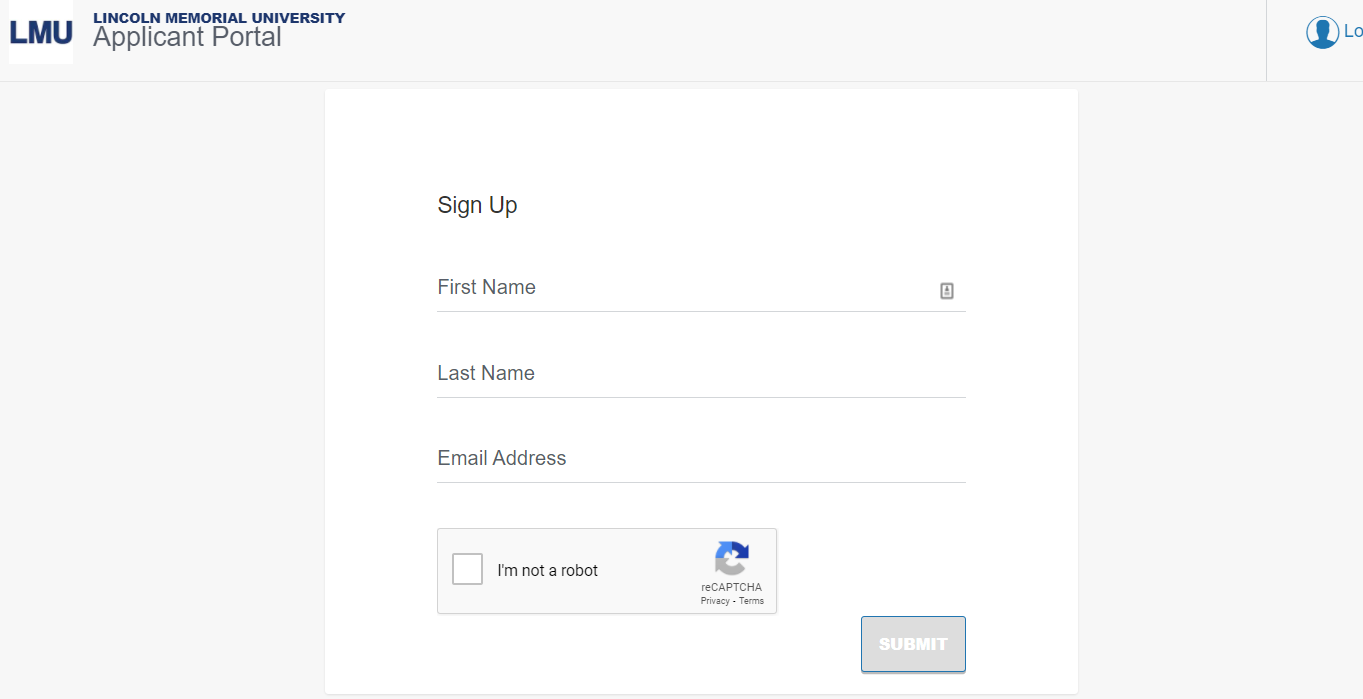 Step 4: Click Start New

Step 5: Select "Undergraduate", then the major you're interested in, and your start term.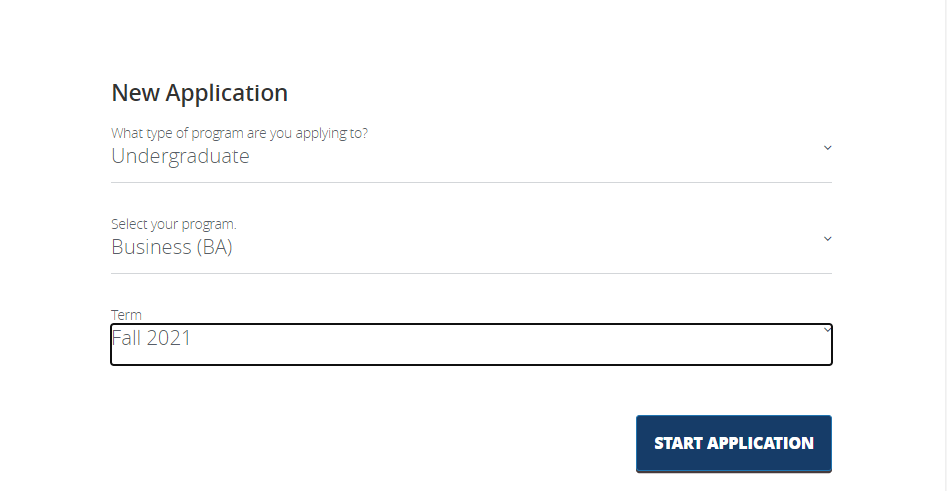 Step 6: Fill out the application by answering all the remaining questions. Then, click Save and Review.
If you have any questions along the way, don't hesitate to use our live chat feature to reach out to an Admissions team member, or give us a call at 423.869.6280. If you have to come back to your application at a later time, clicking this button will save your progress.

Step 7: When you're ready to submit your application, click "Submit Your Application."
Your dashboard tells you what percentage of your application you have completed!

What Are My Next Steps?
So, you're finished with the application! Congrats! Your next steps in the process should be to:
1) Submit your transcript.
Make sure you contact your high school (or any college attended) and have them send an official transcript to LMU's Office of Undergraduate Admissions. Please note that we cannot accept faxed transcripts, but do accept electronic transcripts directly from institutions or official transcripts mailed to us:
Office of Undergraduate Admissions
6965 Cumberland Gap Pkwy.
DAR Hall 2nd Floor
Harrogate, TN 37752
2) Submit your ACT/SAT scores to LMU*
To accommodate prospective students due to recent SAT and ACT test administration cancellations and the ongoing Covid-19 situation, Lincoln Memorial University (LMU) is considering students for admission from a test-optional perspective through Fall 2022 admission.
When Will I Hear Something?
At LMU, we have what's called rolling admissions, meaning our Admissions team reviews completed application files as soon as they are received. In order to make sure your file is complete, make sure the Admissions Office has your transcripts and test scores.