Knoxville Physician Assistant Program
Academics
The Program is a full-time cohort program completed over seven semesters in 27 months leading to a Master of Medical Science (MMS) in Physician Assistant Studies.  The curriculum includes a blend of learning activities such as traditional lecture, e-learning modules, small group discussion of patient cases, simulated patient encounters (human and manikin), patient assessment and clinical skills laboratory sessions, and cadaver anatomy laboratory sessions with the clinical application provided by community health care professionals in surgical and acute care clinical practice. During the classroom (Didactic) phase, topics covered in the Principles of Clinical Medicine courses are sequenced with topics covered in the Clinically Oriented Anatomy and Dissection courses and the Patient Assessment and Clinical Skills courses. 
The program also places an emphasis on concepts critical for safe and effective care of patients in surgical and acute care settings, such as pre-operative patient assessment, physiologic changes that occur during surgery, documentation of surgical procedures, and identification and management of surgical complications. During Supervised Clinical Practice Experiences (SCPEs) in the Clinical Phase, students apply concepts learned in the Didactic Phase to novel patient encounters in primary care and surgical disciplines. Three (3) SCPEs may be completed in surgical and/or acute care disciplines offered by the Program. This provides students with an opportunity to "customize" part of the Clinical Phase experience to meet their professional goals.
 

Academic Grievance Policy

If a student has an academic grievance about a course, the student is required to first discuss the matter with the Course Director for that course. If the academic grievance is unresolved after meeting with the Course Director, the student may then discuss the matter with the Associate Medical Director. If the academic grievance remains unresolved, the student may then discuss the matter with the Program Director for final resolution.

 

Academic Progression Standards

 

Accessible Education Services (formerly Disability Services)

The Office of Accessible Education Services works with Program faculty to provide accommodations for learning and assessment activities. Students must request and be approved for assessment (testing) accommodations prior to the start of each semester. Accommodations are not automatically renewed. Accommodation requests will be considered after the start of the semester only if the disability first presents itself after the start of the semester but in any event, no fewer than fourteen (14) days preceding the requested effective date of the accommodation. The Program's Minimum Technical Standards for Enrollment and Progression, found in the LMU-Knoxville PA Program Student Handbook, must be maintained to ensure that all parts of the Program's curriculum are delivered to all students and that students provide safe and effective patient care. Therefore, extra time is not granted to students during assessments of physical examination and clinical procedure skills, simulated patient encounters, and completion of patient care duties during SCPEs.Similarly, the use of trained intermediaries is not approved in the assessments listed above and SCPEs. Students are responsible for requesting services and are strongly encouraged to contact the Office of Accessible Education Services prior to matriculation and as soon as possible after a condition that may qualify for accommodations arises. www.LMUnet.edu

 

Advanced Placement Policy

The Program does not provide a waiver of required coursework (in whole or in part) included in the curriculum based on prior academic or professional experience.  Transfer academic credits are not accepted.  All students must complete all components of the curriculum in whole to be eligible for graduation.  

 

Course Descriptions

 

Curriculum

 

Remediation Policies and Procedures
Upcoming
Anatomy of PA Training Workshop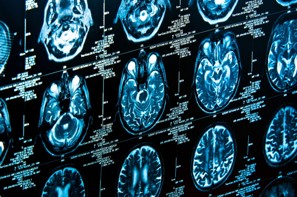 Neurology Focus
April 29, 2023
12:30 p.m. - 5:00 p.m. EST