Innovative, Interactive, and Integrated Clinical Doctorate for PAs
Take Your PA Education to the Next Level!
The Doctor of Medical Science (DMS) degree program provides the physician assistant with an opportunity to focus his/her advanced medical education in the study of Primary Care Medicine, Internal Medicine, Emergency Medicine, or Medical Education. Students also have the option of completing more than one cognate. If interested in pursuing two or more cognates, contact our admissions office at [email protected]. The offering of the Emergency Medicine and Internal Medicine options is contingent on enrollment numbers.
Advanced Medical Curriculum
Our curriculum advances the students' medical knowledge through scenario-based collaboration, problem-solving, and diagnostic activities. Anatomy, pharmacology, and radiology, appropriate to the topic, are integrated into each of the nine core curriculum modules.  

Core Modules: Neurology; Psychiatry; Pulmonology; Nephrology; Cardiology; Endocrinology; Rheumatology; Gastroenterology; Infectious Disease.

Ultrasound: We offer 45 hours of unparalleled hands-on ultrasound training and advanced imagining by a board-certified radiologist.
Clinical Medicine Cognate
A physician assistant must be skilled in problem-solving and demonstrate expertise in diagnosis. The DMS curriculum will advance the students' medical knowledge, and provide an opportunity for students to collaborate with physician experts for the advancement of problem-solving skills and diagnosis. The emphasis will be on educating clinicians to address primary care medicine in all health care settings and will employ the distinctive medical model for the maintenance of health and treatment of disease.

Medical Cognate Options: Primary Care Medicine; Internal Medicine; Emergency Medicine

All medical cognates and core modules are taught by board-certified, experienced physicians with multiple years of experience in their field. 
Medical Education Cognate
In the Medical Education Cognate option, the curriculum, instruction, and assessment strategies help those who are teaching (or who aspire to teach) improve their effectiveness while implementing constructivist, student-centered (competency) instructional models. We model what we teach, in how we teach, so the students (who are teachers themselves) can experience these methods and strategies from their students' perspectives and, at the same time, learn what those strategies look like from a teacher's perspective.

We study and incorporate newer digital technologies and discuss their potential to change the nature of medical education. Students who have completed the Medical Education Cognate report they began to change their instructional practices well before they finished the Cognate and did not realize when they first enrolled, how much they would learn, and how many skills they would gain. 
Curriculum Plans
The LMU DMS curriculum includes several resources that will allow students the opportunity to claim over 200 hours of CME credit.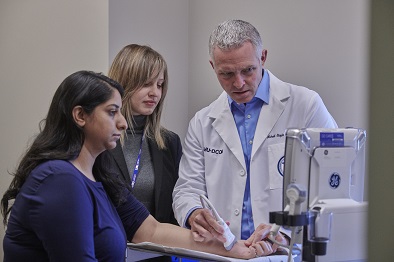 Clinical Medicine Cognates
Part-Time Plan (Summer Start) 
Full-Time Plan (Fall Start)
Custom Plan (Spring Start)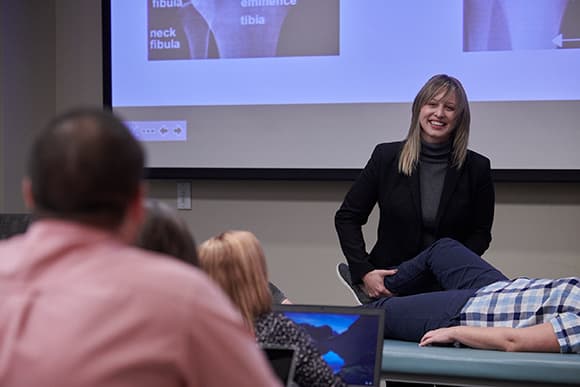 Medical Education Cognate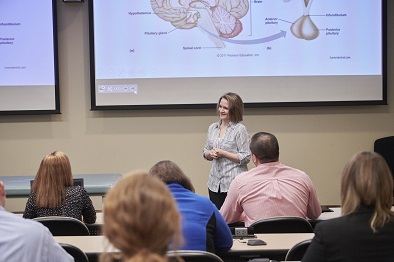 Course Description