To inquire about this program:
Lisa Horton| 800.325.0900, ext. 7057 | [email protected]

Program Information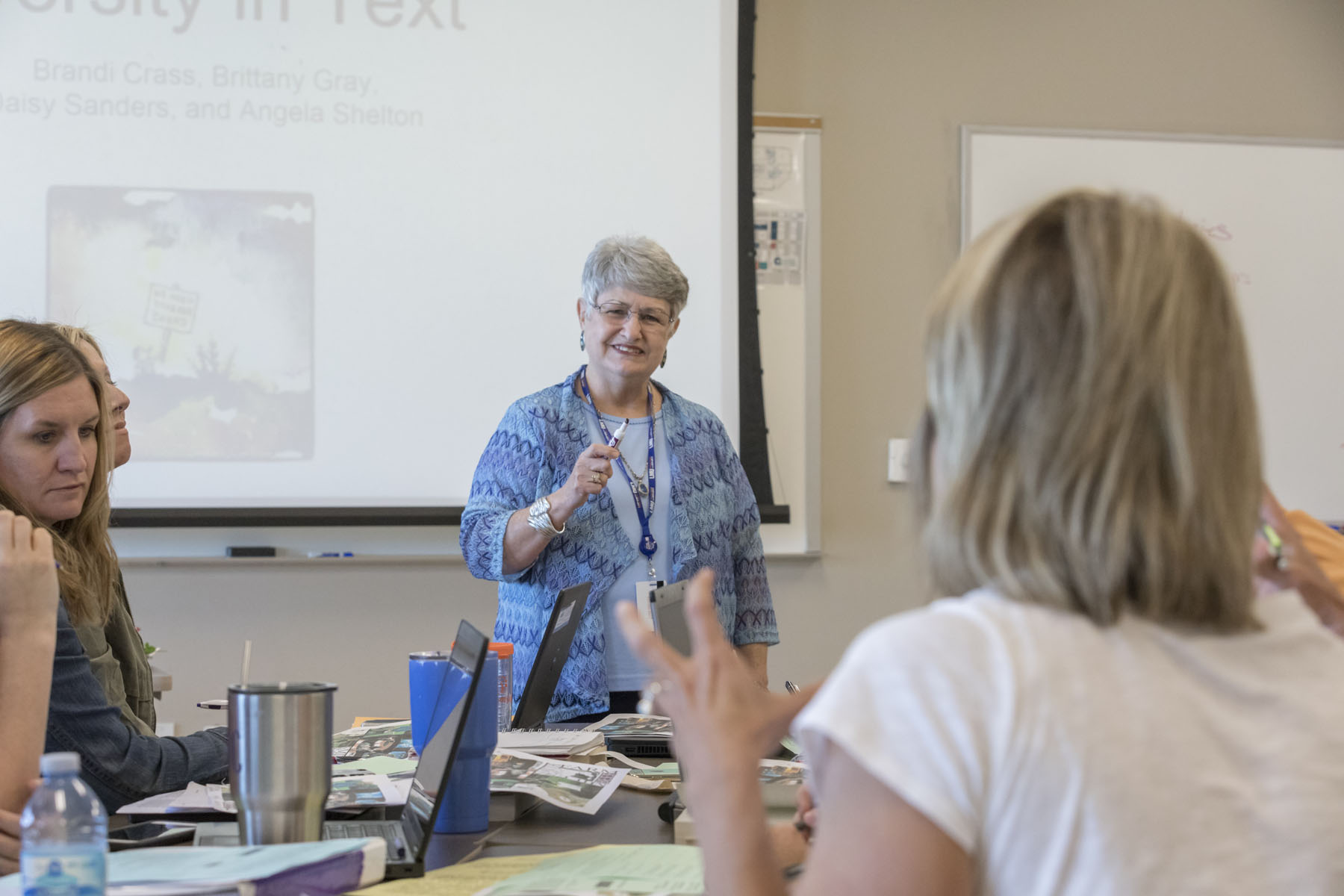 The Educational Specialist degree program is a 30-semester hour program designed to extend and expand the student's level of professional competence beyond that attained through the master's level program, to bring the student up to date on matters relevant to the field of specialization, to enable the student to read and understand research in the field of specialization, to apply relevant research findings to professional activities, to stimulate the student to assume a leadership role in the specialty, and to prepare the student in that role. Students may transfer in a maximum of six (6) credit hours toward degree requirements.

Programs are available in the following:
Curriculum and Instruction
Instructional Leadership
Educational Leadership
Applicants must hold a master's degree from an accredited institution.
*The Curriculum and Instruction, Educational Leadership, and Instructional Leadership concentrations are hybrid design programs.
Program Design
Lincoln Memorial University offers EdS classes at our Knoxville, TN (Cedar Bluff) extended campus site.

Saturday Class Meetings
| | | |
| --- | --- | --- |
| Fall 2021 | Spring 2022 | Summer 2022 |
| August 21 | January 8 | May 21 |
| August 28 - Online | January 22 - Online | May 28- Online |
| September 11 - Online | January 29 | June 4 |
| September 18 | February 5 - Online | June 11 - Online |
| September 25 | February 19 | June 18 |
| October 9 - Online | March 5 | June 25 |
| October 16 | March 12 - Online | July 2 - Online |
| October 23 | March 26 | July 9 - Online |
| November 6 - Online | April 9 - Online | July 16 - Online |
| November 20 | April 23 | July 23 |