The Educational Specialist degree (EdS) program offers you the opportunities for advanced study in curriculum and instruction, educational leadership, and instructional leadership. This degree program includes 30 semester hours designed to extend and expand your level of professional competence beyond your current master's level program education. During the program, you will become up to date on matters relevant to your field of specialization, be able to read and understand research in your field, apply relevant research findings to professional activities and learn how to assume a leadership role in your specialization. You may transfer six (6) credit hours toward degree requirements upon approval.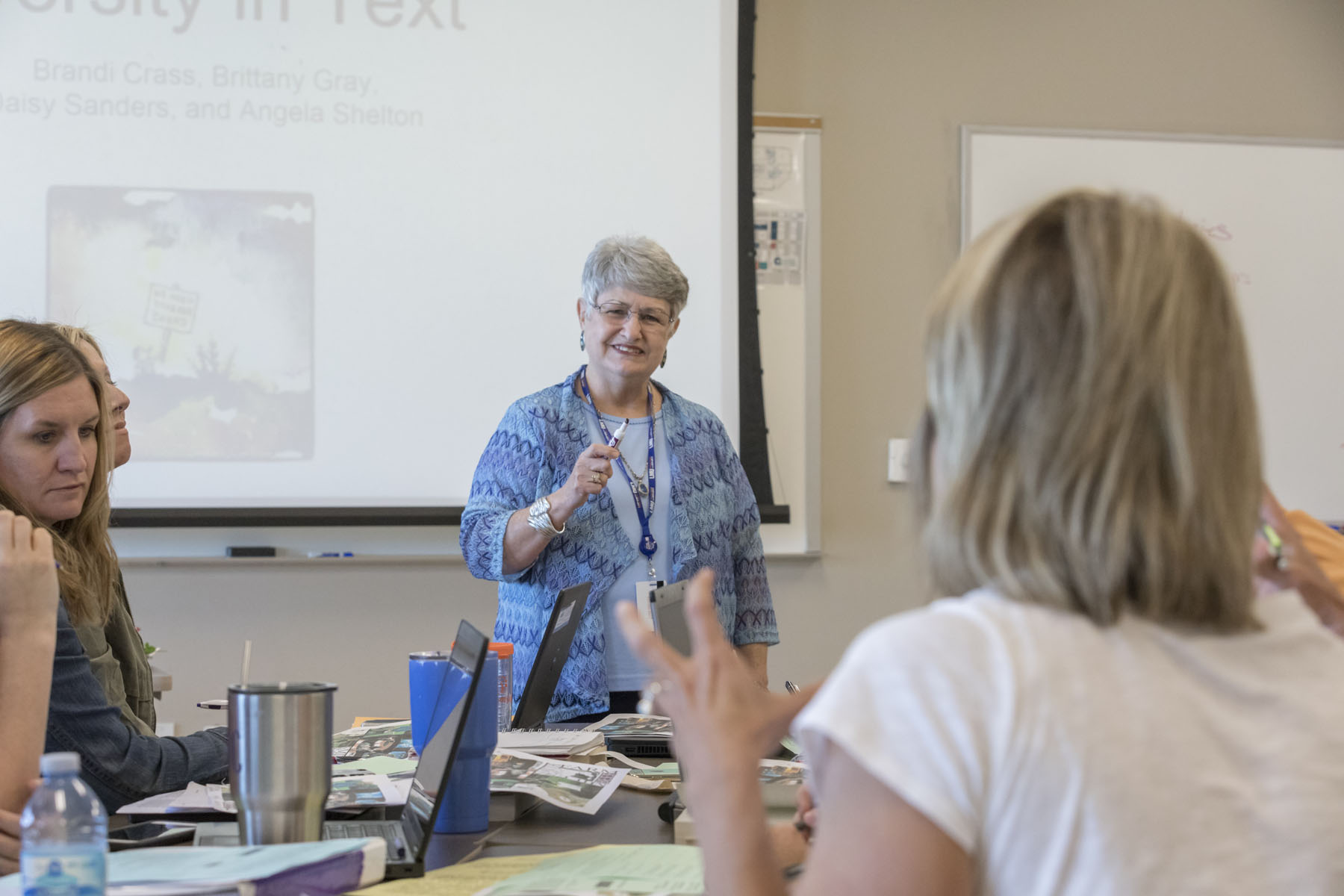 Applicants must hold a master's degree from an accredited institution to apply to the EdS degree program. LMU's available concentrations include Curriculum & Instruction (CI), Instructional Leadership (IL), and Educational Leadership (EL). Cognate options available in the Curriculum and Instruction and Educational Leadership concentrations in Instructional Coaching and Special Education Leadership. The cognate option begins in the summer semester and is a four-semester program. Each concentration has an option of a hybrid or completely online schedule.
Explore Educational Specialist Concentrations
View and download the programs of study PDFs for each concentration.
EdS Degrees - Curriculum and Instruction
EdS Degrees - Instructional Leadership
EdS Degrees - Educational Leadership
EdS Degree Program Calendar
Lincoln Memorial University offers EdS degree courses at our Knoxville, TN (Cedar Bluff) extended campus site in a hybrid format. Contact Lisa Horton for the updated schedule of dates.
Resources for EdS Degree Students
Related Programs in the Carter & Moyers School of Education
Contact Us
Lisa Horton
800.325.0900 ext. 7057
[email protected]
Carter & Moyers School of Education
6965 Cumberland Gap Parkway,
Harrogate, TN 37752
423.869.3611
800.325.0900