Welcome to the Registrar's Office at Lincoln Memorial University. The registrar is home to helpful student resources and forms about your class and exams schedules, major declarations, transcripts, and more. Please stop by the Registrar's Office in DAR-Whitford Hall for assistance or contact us if you have questions about your enrollment.
LMU Registrar's Office
DAR-Whitford Hall
Monday - Friday from 8:00 am - 4:30 pm
Telephone: 423.869.6313
Fax: 423.869.6387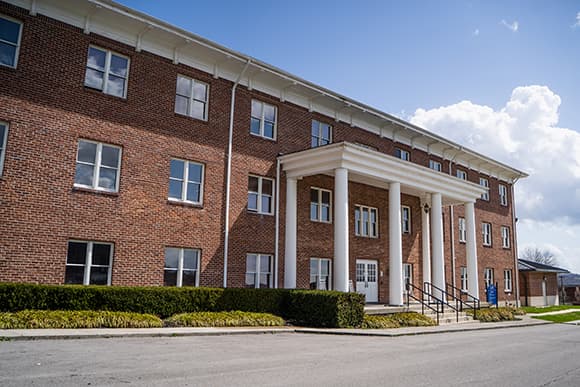 Final Exam Dates for Harrogate Campus
FALL 2022 Final Exams
December 5 - December 9
SPRING 2022 Final Exams
May 2 - May 6
Spring 2022 Exam Schedule (PDF)
Please note:
Final exams for science labs, physical education activities, and University Activities courses will be administered during the last regular meeting of the course (if deemed appropriate by the instructor).
For the final exam schedule in Nursing programs, contact the Office of the School of Nursing.
The department determines graduate exams. Contact your Graduate school for information.
Student Forms and Contracts
Alumni Forms
Semester Summary Documents
The following documents contain information about the academic calendar, online registration, tuition, fees, room & board, meal plans, credits & refund, student payments, and cancellation notifications for the following semesters:
Can't find the form you need? Check out the Registrar's page on MyLMU for more student forms, or contact us at 423.869.6313 or [email protected]
Contact Us
LMU Registrar's Office
DAR-Whitford Hall
Monday - Friday from 8:00 am - 4:30 pm
Telephone: 423.869.6313
Fax: 423.869.6387