Training the Next Generation of Osteopathic Physicians and Health Care Providers
Lincoln Memorial University-DeBusk College of Osteopathic Medicine (LMU-DCOM) was established on August 1, 2007, on the campus of Lincoln Memorial University in Harrogate, Tennessee. With the beautiful Cumberland Gap mountains serving as the backdrop, LMU-DCOM is one of the most prominent buildings on campus. LMU-DCOM currently offers programs in two locations : Harrogate, TN and Knoxville, TN. Quality educational programs are delivered through experienced faculty utilizing innovative teaching methods and state-of-the-art technology. LMU-DCOM is fully committed to meeting the health care needs of the community and beyond with excellence in teaching, patient care and services.

2007
LMU-DCOM was established

2011
LMU-DCOM graduated its first class of Doctors of Osteopathic Medicine

#1
School for graduating the most primary care residents (U.S. News & World Report)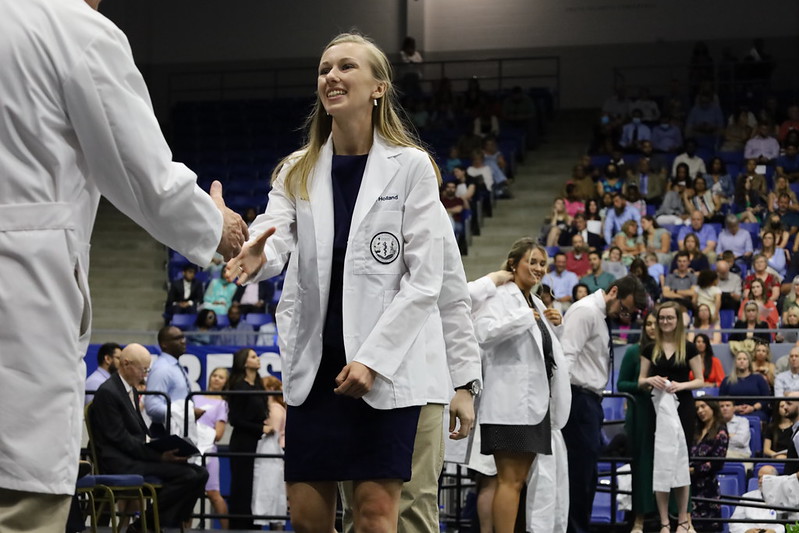 May 4, 2022
LMU-DCOM Hosts White Coat Ceremony for Class of 2024
LMU-DCOM hosted a White Coat Ceremony for the Class of 2024 on April 30 at Tex Turner Arena on the main campus in Harrogate. The ceremony featured 387 students who began in August 2020 at Harrogate and LMU-Knoxville.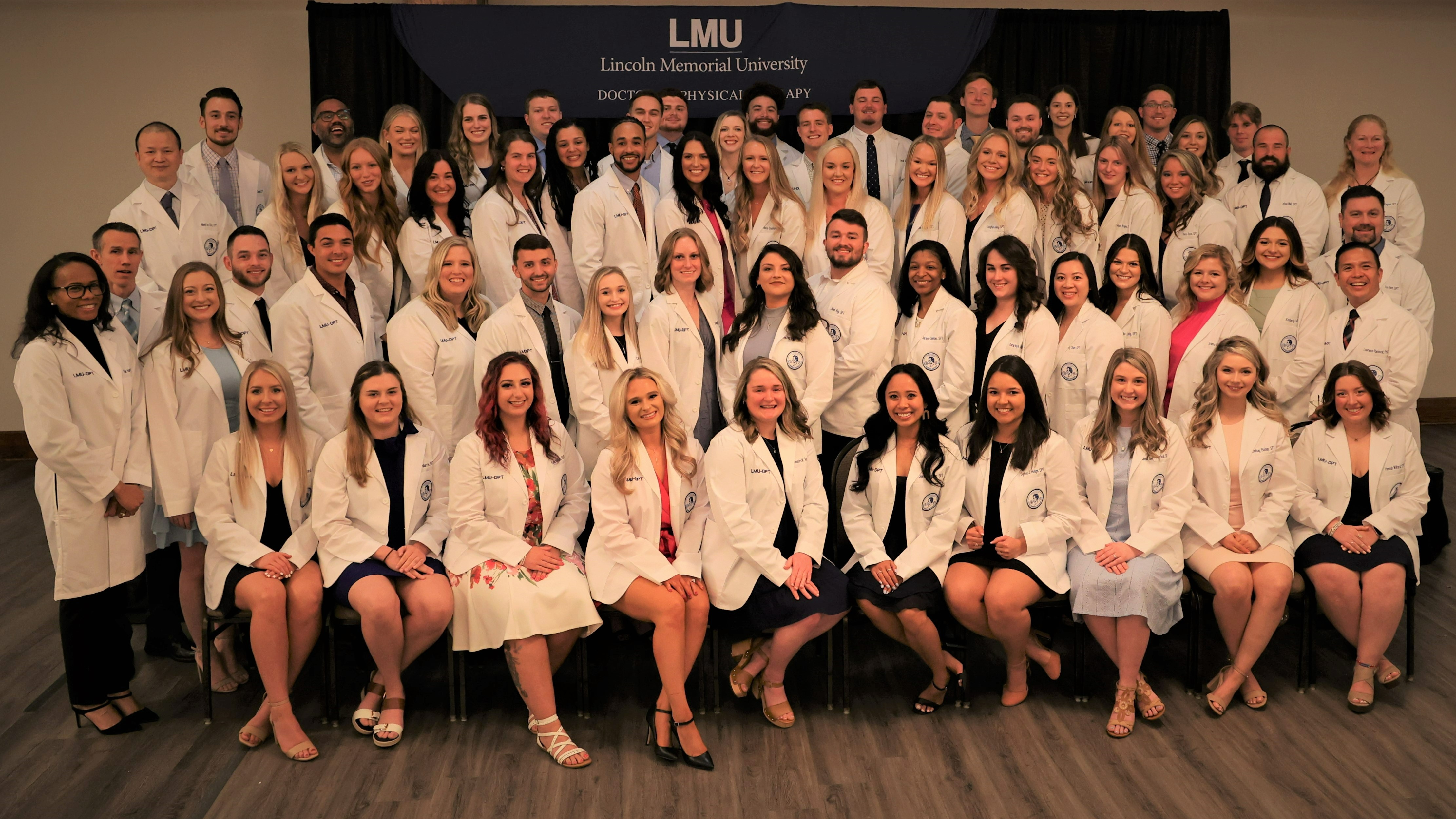 April 13, 2022
Doctor of Physical Therapy Program Hosts White Coat Ceremony
The LMU Doctor of Physical Therapy program hosted a White Coat Ceremony for the Class of 2024 on April 9 in Knoxville, Tennessee. The ceremony was held at the Rothchild Catering and Conference Center and featured 57 students who began in May 2021 as the inaugural cohort of the program.
April 5, 2022
LMU-DCOM Virtual Opioid Education Symposium set for April 18
LMU-DCOM will host the 2022 Virtual Opioid Education Symposium on Monday, April 18, 12:30 p.m. to 4:30 p.m. This year's theme is the stigma surrounding substance abuse.