Parker Promoted, Events Scheduled for Abraham Lincoln Library and Museum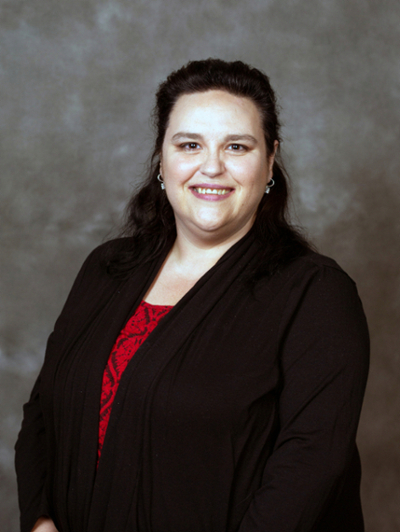 The Lincoln Memorial University (LMU) Abraham Lincoln Library and Museum (ALLM) Director Michael Lynch has announced the promotion of Susan Parker to program coordinator.
"Susan first joined the staff in January to fill a different position, and we're very happy to have her move up into a new role with additional responsibilities," said Lynch. "She is an exceptionally dedicated and enthusiastic member of our team."
In her new role Parker will be in charge of the museum's special public events and children's programming, as well as many of the educational initiatives aimed at students and teachers. There are several ALLM programming events scheduled, including the popular Tad's Tots, regular activities available for children from birth to kindergarten along with their caregivers. During LMU Homecoming, the ALLM will host its annual Homecoming Family Day at the Museum on Saturday, October 14, from noon to 5 p.m. Activities will be available in the museum and at Pioneer Village.  
She is organizing this year's S.T.E.A.M. in the Civil War, which will take place Friday, November 3. School groups—public, private and homeschool—are invited to the ALLM to see how science, technology, engineering and mathematics pair with the humanities. Classes can visit the museum to learn about the spread of disease during the Civil War, the treatment of illnesses and injuries, nautical tech, industrialization, spying, mapping and mathematical wartime strategy. Stations will be set up throughout the day and admission is free.
In addition to established programs, Parker is spearheading new ones. An addition to the list of ALLM programming is Lincoln's Literary Book Club, which will meet for the first time on Thursday, November 9, from 3:30 to 4:30 p.m. The first book the club will read and discuss is "Hanged! Mary Surratt and the Plot to Assassinate Abraham Lincoln" by Sarah Miller. The club is free and open to everyone.
Parker earned a Bachelor of Business Administration in Organizational Management from the University of Arizona Global Campus and a Master of Arts in History Education from Grand Canyon University. Prior to her new role she was the ALLM's museum specialist. She served as coordinator of examination services at the DeBusk College of Osteopathic Medicine before moving to the museum. Parker has a long history of experience in early childhood education, working with Clinch-Powell Educational Cooperative Head Start for 12 years.
Parker is a lifelong resident of Claiborne County whose family roots reach back to the settlement of Tennessee. She and her husband, Rev. John Parker, live in Harrogate. He is pastor of New Salem Baptist Church. Their daughter Rebekah is a student at LMU. She enjoys spending time with her family, including their toy poodle, Sir Philip VonArfingham the First. In her free time Parker volunteers as a historical interpreter at Wilderness Road State Park. There, she received the 2023 Spirit of the Woman Warrior award. She is a member of the Major George Gibson Chapter of Daughters of the American Revolution.
For information on events at the ALLM, visit https://www.lmunet.edu/abraham-lincoln-library-and-museum/museum-updates. To sign up for events, email [email protected]. 
Lincoln Memorial University is a values-based learning community dedicated to providing educational experiences in the liberal arts and professional studies. The main campus is in Harrogate, Tennessee. For more information about the undergraduate and graduate programs available at LMU, contact the Office of Admissions at 423.869.6280 or email at [email protected].