LMU-CDM Launches Registered Dental Assisting Program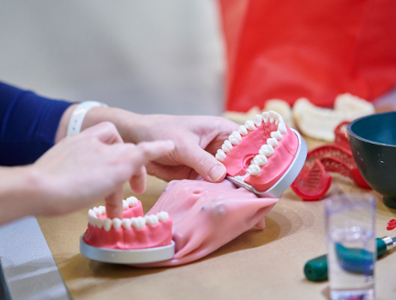 The Lincoln Memorial University-College of Dental Medicine (LMU-CDM) announced its newest 16-week, certificate based Registered Dental Assisting (RDA) program earlier this month.
The program is approved by the Tennessee Board of Dentistry and will accept 10 students. It is set to begin classes as early as April 2023.
The RDA program consists of a minimum of 116 instructional hours. It will include 14 hours of dental radiology and provide detailed knowledge of tasks and skills needed for dental assisting in a dental setting. The program includes both a didactic section and a clinical section. Clinical experience will be provided under the supervision of qualified faculty in the LMU-CDM Center for Research and Education in Technology (CRET) center located in the LMU Tower.
"We are excited to continue offering dental education opportunities to the Appalachian region," said LMU-CDM Dean and Chief Academic Officer Dr. Denise Terese-Koch. "Dental assistants are in high demand throughout East Tennessee and this program will help alleviate that need."
The RDA program's goal is to provide the community with dental assistants who can work with the dental team to attain the shared goal of providing optimum care for patients. The program is committed to providing students opportunities to gain knowledge and develop skills while utilizing critical thinking as an integral part of the process as well.
Jessica Lovely will direct the program for LMU. Lovely became interested in the dental field after working with her brother in his dental office directly after high school. Lovely worked as a dental assistant throughout college. After graduating from the University of Tennessee, Lovely continued working in the dental field, expanding her knowledge by earning her expanded functions qualification at the University of Tennessee Health Science Center in Memphis, Tennessee. After a few years, Lovely shifted her career path and decided to attend law school. Lovely graduated from Lincoln Memorial University Duncan School of Law (LMU Law) in 2017 and is now a practicing attorney with her husband at Bullock Law Firm.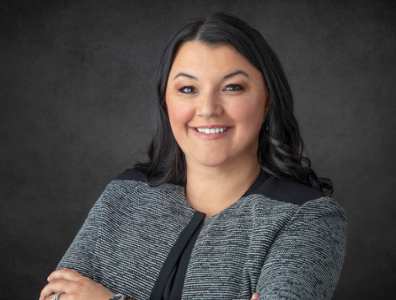 "Dental assisting has afforded me many opportunities which has allowed me to experience rewarding work and excel in my career," said Lovely. "I am excited to pursue my passion in dentistry at Lincoln Memorial University to help get the next round of dental assistants prepared for their role in the dental field."
Applications for the LMU-CDM Registered Dental Assisting (RDA) program can be completed here.
Lincoln Memorial University is a values-based learning community dedicated to providing educational experiences in the liberal arts and professional studies. Lincoln Memorial University-College of Dental Medicine (LMU-CDM) is home to the Doctor of Medicine in Dentistry (DMD) and Dental Hygiene (DH) programs. It is located in Knoxville at the newly renovated LMU Tower. For more information about LMU-CDM programs contact, [email protected]