Yeary Joins Staff, Pool To Reopen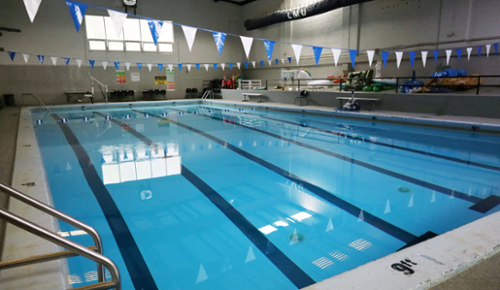 Lincoln Memorial University (LMU) Assistant Vice President for Academic and Student Support Services Blaze Bowers has named Porscha Yeary as coordinator of aquatics. Yeary will be at the helm for the grand reopening of the LMU pool on Wednesday, July 13, 2022, after a time of closure for renovations.
Renovations to the pool include a new heater with a new liner planned, and the reopening of the indoor pool comes in time for the summer break. The pool is popular with not only LMU students, faculty and staff, but with the community as well. The grand reopening will bring with it popular classes, open swim times and access for birthday parties. The celebration, which is free to attend, is scheduled for 2-4 p.m. and there will be refreshments available. Visitors can swim or just visit, and memberships can be purchased.   
"LMU Student Services and Aquatics offices are excited to reopen the doors of our pool to the community," said Bowers. "In line with LMU's core mission, the pool offers an opportunity for connection, recreation and engagement with our friends and partners in the area."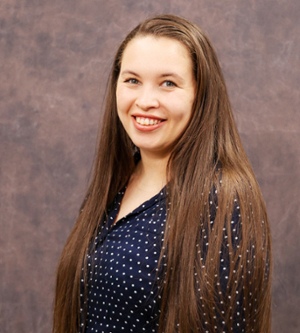 A Middlesboro, Kentucky, native, Yeary came to LMU this summer with knowledge of the community it serves. She graduated from Middlesboro High School then from Southeast Kentucky Community and Technical College with both an Associate of Arts and Associate of Science degrees.
"I am personally energized by the leadership and dedicated efforts of LMU's new Coordinator for Aquatics Porscha Yeary," Bowers said. "Joining us from the community herself, Porscha brings new energy and passion for the grand reopening of the pool and the future of LMU Aquatics."
She was most recently lead teacher for a daycare, which she said provided skills and experience useful for her new role at LMU.
"Those leadership skills will be important in this role and will help me run a smooth program here at LMU," she said. "I want our aquatics team—our lifeguards—to know I am always here for them and I want us to grow together. I have a great team and I'm excited to go on this journey."
Yeary said she plans to host events for LMU students, faculty and staff, along with classes and open swim times available to the community.  
"Though caring for and nurturing children is a challenge all on its own, I was ready for a change," she said. "I was ready for a new challenge and journey. My three-year-old daughter, fiancé and father are my motivation to always do more and excel. I also cannot thank the leadership of LMU's Student Services enough for this opportunity."
Current information about open hours, classes and activities at the pool can be found on Facebook: @LMUpool or LMU Aquatics. Information is also available on the LMU website: https://www.lmunet.edu/community/swimming-pool.
Lincoln Memorial University is a values-based learning community dedicated to providing educational experiences in the liberal arts and professional studies. The main campus is in Harrogate, Tennessee. For more information about the undergraduate and graduate programs available at LMU, contact the Office of Admissions at 423.869.6280 or email at [email protected].