16th Annual Mountain Heritage Literary Festival Coming Up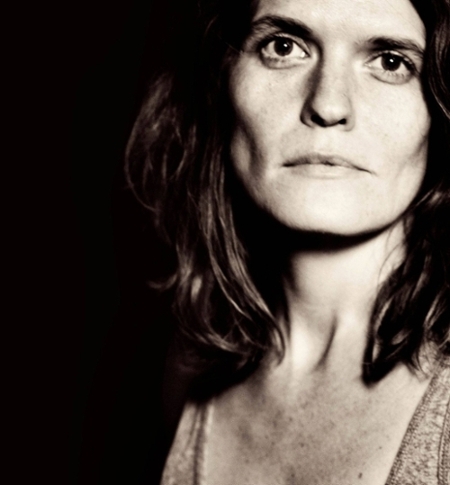 (Photo: Rebecca Gayle Howell, an award-winning interdisciplinary writer from Kentucky, will give the keynote speech during the 16th annual Mountain Heritage Literary Festival, which will be held June 10-11 on the main campus of Lincoln Memorial University in Harrogate, Tennessee.)
Lincoln Memorial University's (LMU) Mountain Heritage Literary Festival (MHLF) is coming up soon – June 10-11, 2022. Organizers are excited to host the MHLF in person again after holding a virtual event last year. The 16th annual festival will be held on the LMU main campus in Harrogate, Tennessee. This year's keynote speaker is Rebecca Gayle Howell, an award-winning interdisciplinary writer from Kentucky.
"We are thrilled to finally be able to bring the Mountain Heritage Literary Festival back in person for its 16th year," said Patrick Wensink, MHLF director and assistant professor of creative writing at LMU.
The two-day event provides workshops and panels ranging from fiction, nonfiction and poetry workshops to panels on publishing, Appalachian culture and more. Past workshop leaders include notable writers such as Lee Smith, Donald Ray Pollock, George Ella Lyon and many other notable Appalachian and nationally recognized writers. Other highlights include several writing contests, keynote speeches, awards and networking opportunities.
"Writers will be in for a real treat this year," said Wensink. "Not only will we be returning to in-person workshops, with all the fun and inspiration that brings, but the keynote speech from Rebecca Gayle Howell will be one to remember. Her optimism, enthusiasm and heart are infectious."
Founded in 2005 by best-selling author Silas House, the MHLF has grown from a small gathering of budding writers into one of the premiere literary events in the region. What sets the MHLF apart is a blend of a homecoming feel for returning attendees and a welcome, supportive environment for newcomers, all nestled among the picturesque and historic Cumberland Gap area.
The event will open at 3 p.m. Friday, June 10, with a welcome from Wensink and Grace Mahieu, MHLF assistant director. Workshop sessions will be held Friday evening and Saturday, and participants can choose the sessions and times they wish to attend. Workshop leaders slated to attend are Savannah Sipple, Annette Clapsaddle, Melissa Helton and Jessie Van Eerden.
Panel discussions will begin to wrap up the event. Discussions will include a fiction panel with Clapsaddle, a nonfiction panel with Van Eerden and a poetry panel with Helton and Sipple. After a time for other activities then dinner, Howell will give the keynote address. Howell will also be available to sign books during the evening.
The author of numerous books, Howell is the recipient of a 2019 United States Artist Fellowship. Her other honors include the Marguerite and Lamar Smith Fellowship for Writers and Musicians from the Carson McCullers Center and the Kentucky Arts Council's Al Smith Individual Artist Fellowship. She presents widely on the subject of writing and place at various venues. Additionally, she is a freelance editor for place-based writing. In 2018 she founded Fireside Industries, an imprint of University Press of Kentucky designed to advance Appalachian literature. Since 2014, Howell has served as Poetry Editor for Oxford American, where she commissions and curates a new profile of southern poetics. She and her fellow editors received the National Magazine Award for General Excellence in 2016, and in 2021 they were shortlisted for the CLMP Firecracker Award.
"At the MHLF, we believe the best writers of the region include those who are unknown, unpublished, and maybe even unaware of their own talent," said Wensink. "We hope to foster new writers at our annual gathering."
The MHLF schedule is subject to change up to the time for the event. For updated information on the MHLF schedule, visit https://www.lmunet.edu/community/mountain-heritage-literary-festival/index. For questions or additional information email Mahieu at [email protected].
Lincoln Memorial University is a values-based learning community dedicated to providing educational experiences in the liberal arts and professional studies.  The main campus is in Harrogate, Tennessee. For more information about the undergraduate and graduate programs available at LMU, contact the Office of Admissions at 423.869.6280 or email at [email protected].