LMU-CVM Announces Master of Veterinary Clinical Care Degree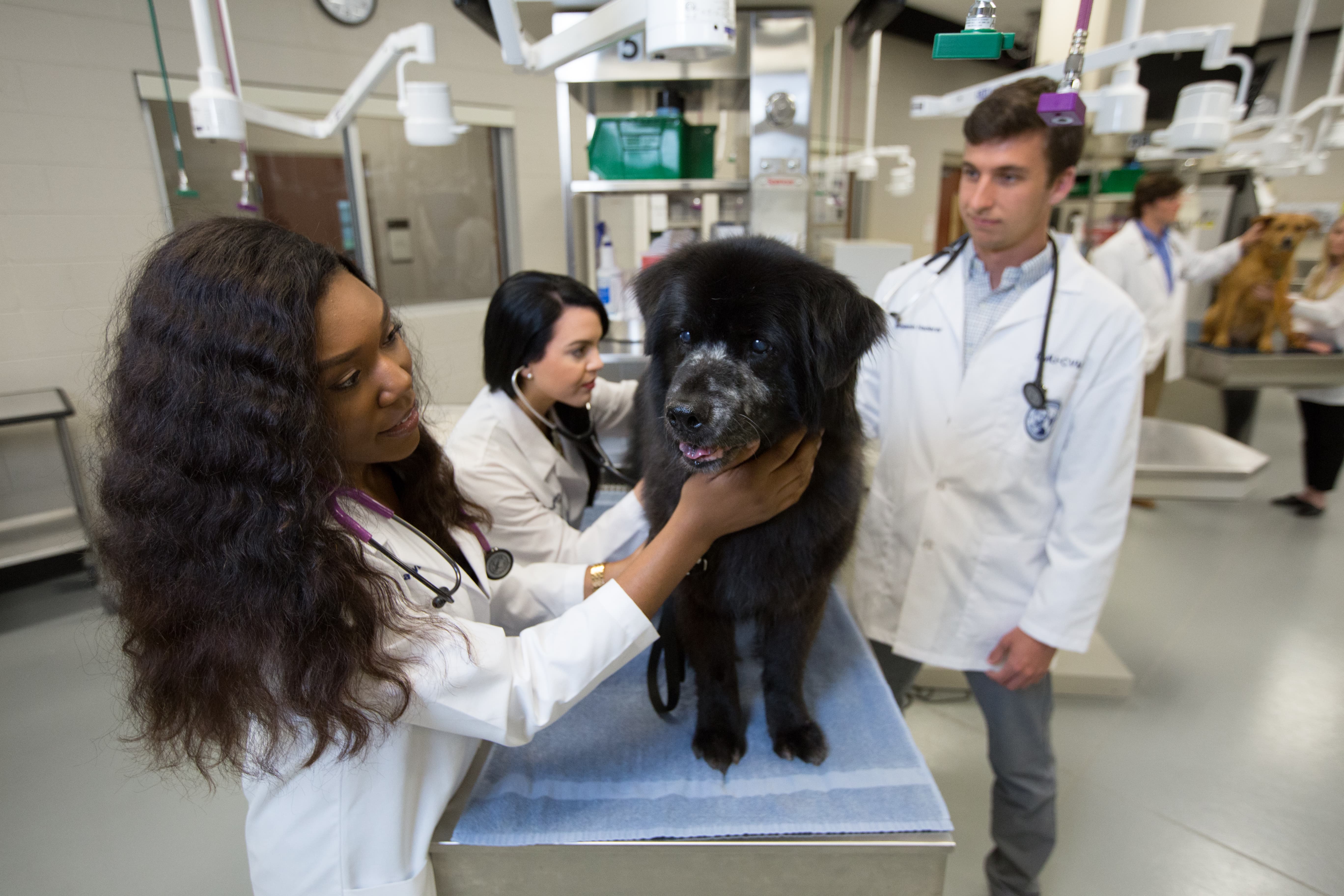 The Lincoln Memorial University-College of Veterinary Medicine (LMU-CVM) is proud to announce the first-of-its-kind Master of Veterinary Clinical Care (MVCC) degree. Licensed veterinary technicians may apply now for the fully online program slated to start in August 2022.
"This is a customizable graduate program designed to provide credentialed veterinary technicians advanced training to support the myriad of industries that use veterinary professionals," said Dean Stacy Anderson, LMU-CVM.
The curriculum is developed by industry leaders and is composed of 30 credits of academic and clinical skills education to be taken over three semesters. Specific study tracks include small animal health, large animal health, practice management, and research with a One Health emphasis.
MVCC graduates will be knowledgeable in clinical case management, research, critical thinking, practice management, clinical skills, and professional skills required to make a meaningful contribution to a veterinary health care team.
Many of the courses do not have to be taken in sequence, allowing students to move through at their own pace. The first semester is focused on the normal veterinary physiology and anatomy. The second semester builds on the foundational knowledge to introduce diagnostic approaches and pharmacology. The third semester focuses on integration of prior knowledge to develop the students' approach to clinical cases. Students will demonstrate mastery of clinical and professional skills through video submission via LMU-CVM's learning management system, similar to what is currently used in fully online veterinary technology programs.
LMU continually reviews and evaluates its veterinary health care program offerings based on student educational and regional community needs. The University already offers successful veterinary health care programs including Doctor of Veterinary Medicine (DVM), Veterinary Health Sciences, Veterinary Technology, and Master of Veterinary Education (MVEd). The first MVCC cohort will include up to 40 students.
"It is our mission to be a leader in innovative veterinary education and to meet the needs of the entire veterinary profession. The new MVCC degree will be a step toward the creation of a mid-level veterinary practitioner," Anderson said.
To apply go to https://www.lmunet.edu/college-of-veterinary-medicine/academics/graduate-studies/master-of-veterinary-clinical-care
For more information contact Anderson at [email protected]
Lincoln Memorial University (LMU) is a values-based learning community dedicated to providing educational experiences in the liberal arts and professional studies. The LMU-College of Veterinary Medicine is located on LMU's main campus in Harrogate, Tennessee, with additional academic facilities in nearby Lee County, Virginia. LMU-CVM is an integral part of the University's medical programs and provides real-world, community-based education in a collaborative learning environment. For more information about LMU-CVM, call 1.800.325.0900, ext. 7150 or visit us online at vetmed.LMUnet.edu.