Stacy Anderson, Dvm, Mvsc, phd, dacvs-LA
Dean, LMU-CVM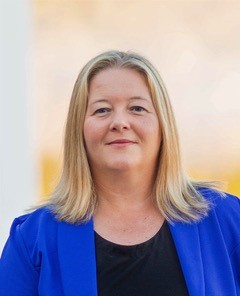 Dr. Anderson graduated from Iowa State University College of Veterinary Medicine with honors. She completed two large animal/equine surgical internships, one at Kendall Road Equine Hospital in Elgin, Illinois, and the other at the University of Tennessee College of Veterinary Medicine. She completed a large animal surgical residency at the Western College of Veterinary Medicine (WCVM) at the University of Saskatchewan, attaining American College of Veterinary Surgeons (ACVS) board certification in 2013. Following the residency, she remained at WCVM and completed her PhD evaluating equine neutrophil lifespan in inflammatory conditions in 2015 under the supervision of Baljit Singh, former Dean at the University of Calgary Faculty of Veterinary Medicine.
Over the past five years, Dr. Anderson, has been integral to the success of the CVM by celebrating, modeling, and orchestrating the college core values. Since joining LMU-CVM, Dr. Anderson has invested herself fully into the development of curriculum to produce confident, competent day-one ready graduates. Within the first year of being on faculty, she was promoted to Director of Large Animal Clinical Skills where she worked closely with Dr. Julie Hunt, Director of Small Animal Clinical Skills, to develop a successful clinical skills program that has attracted many visitors from other veterinary colleges to learn about the curriculum. She shifted her focus to educational research and has authored or co-authored multiple articles since joining LMU-CVM. More recently, Anderson chaired the Curriculum Review and Revision Task Force for LMU-CVM's pre-clinical curriculum that resulted in the implementation of a new curriculum in Fall 2020.
KIMBERLY CARNEY, DVM, MPH, DACVPM, CPH, CHES
Associate Dean of Student Affairs & Admissions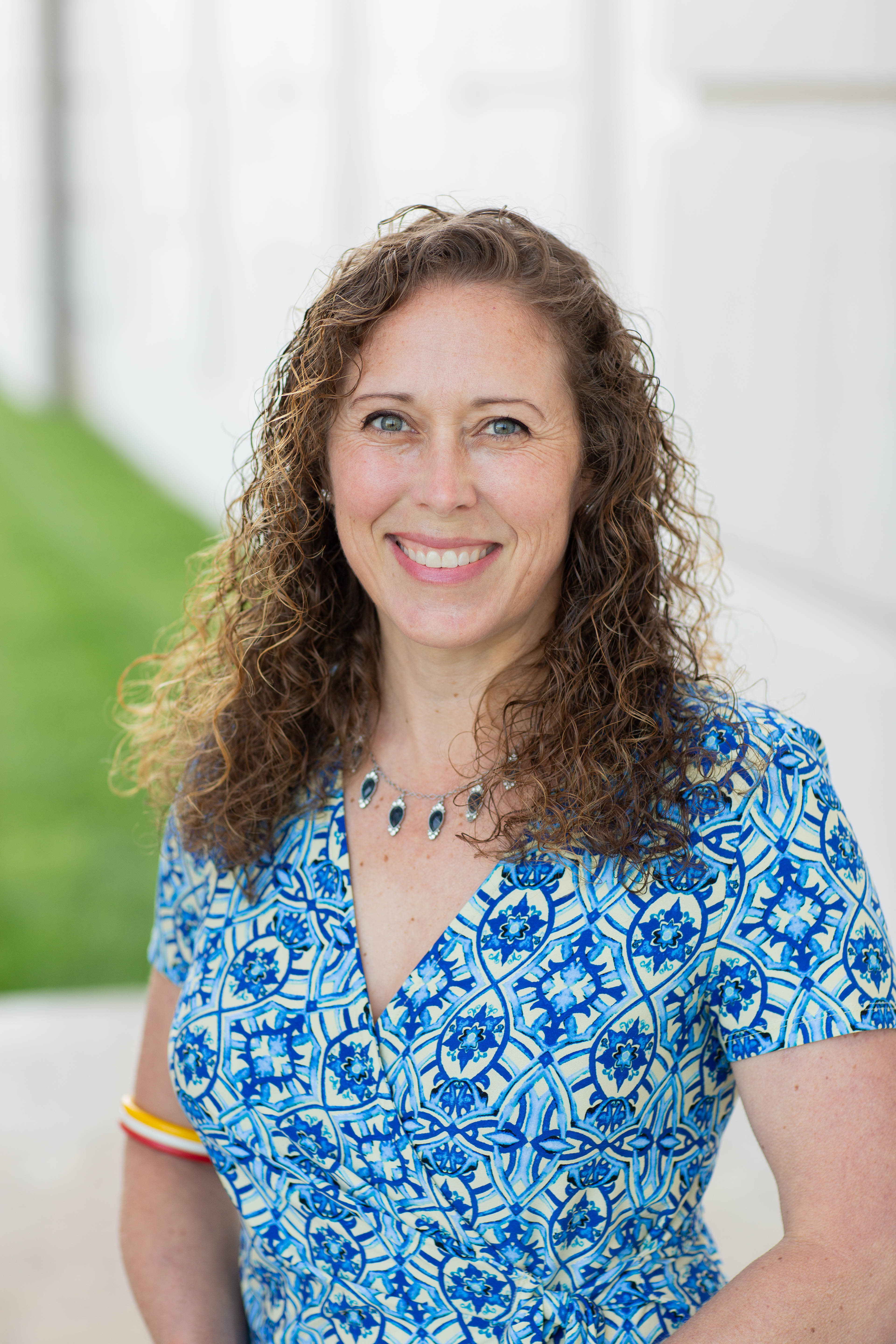 Dr. Carney has served as the Associate dean of Student Affairs and Admissions since June 2021 and as Associate Professor of Veterinary Medicine at LMU-CVM since 2018. She has also served as the Program Director for the Center for Animal and Human Health in Appalachia at LMU. At LMU-CVM she has been chair of the Admissions Committee and Well-being Committee, served on university-wide Faculty Senate, and been engaged in veterinary social science research.
Dr. Carney received her Doctor of Veterinary Medicine and bachelor's of science in animal health from the University of Georgia. She is a diplomate of the American College of Veterinary Preventive Medicine. She holds a Master of Public Health from East Tennessee State University and certifications in public health (CPH) and health education specialist (CHES). She is currently enrolled in Ph.D. program in higher education administration at the University of Tennessee.
Immediately after veterinary school, Carney became a partner and primary clinician at Harrogate Hospital for Animals. She served as practice manager and primary clinician in this mixed animal practice for fourteen years. During this time, she also served as an adjunct professor in the LMU Veterinary Technology Program.
Dr. Carney served in Bolivia with Christian Veterinary Missions in community development and as clinical faculty at the Universidad Gabriel Rene Moreno Facultad de Medicina Veterinaria for four years before returning to LMU-CVM.
Randall Evans, DVM, CPCC
Associate Dean of Career Services & Professional Development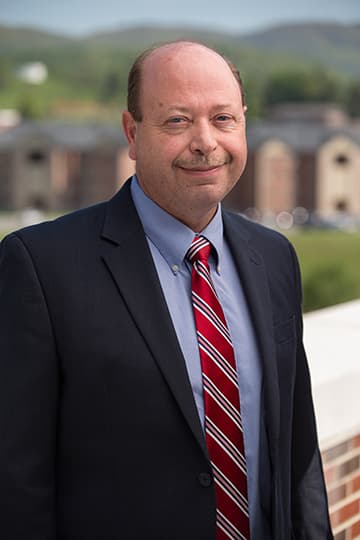 Dr. Evans is a graduate of the Auburn University College of Veterinary Medicine. After a 6-month preceptorship in Nashville, TN, he returned to the local area to work at the Harrogate Hospital for Animals (HHA) and part-time in the LMU Veterinary Technology Program. In 1989, Dr. Evans joined LMU full-time as the Director of the Veterinary Technology Program while still working part-time at HHA for eight more years.
In 2003, Dr. Evans was named Chair of the Allied Health Department and in 2007, he became the Founding Dean of the School of Allied Health Sciences. Dr. Evans has served on LMU Presidential and VPAA Search Committees and he wrote the SACS-COC Substantive Change Prospectus which contributed to LMU being elevated from a Level 5 to Level 6 University. In 2010, Dr. Evans began work on the establishment of the LMU-College of Veterinary Medicine for which he served as the founding Dean of the college. His current role at the CVM is as the Associate Dean of Career Services and Professional Development.
Julie Hunt, dvm, ms
Associate Dean of Clinical Sciences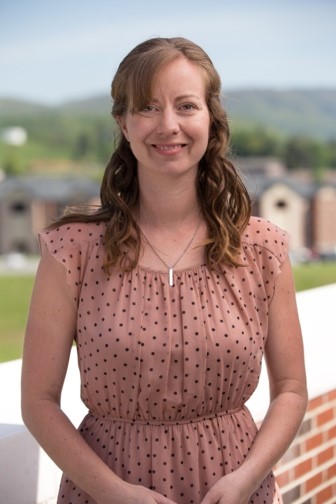 Dr. Hunt joined LMU-CVM as a founding faculty member in 2014 and has previously served as the Medical Director of the DeBusk Veterinary Teaching Center, LMU's clinical training facility, and the Small Animal Clinical Skills Director. She designed the college's clinical skills program including laboratories, models, and assessments from the inception of the college. The innovative clinical skills models that she has created prepare students for clinical practice and fuel their passion for learning. Dr. Hunt seeks to improve the student experience through experiential learning, relevant research, and continual programmatic improvement.
In addition to her veterinary degree obtained from Michigan State University, Dr. Hunt has a Master of Science by Research in veterinary medical education. Her graduate research focused on the development and validation of small animal clinical skills models. She continues to run an internationally recognized research program on the development, validation, and comparison of clinical skills models and related instructional and assessment methods. Dr. Hunt also co-founded the Center for Innovation in Veterinary Education and Technology (CIVET), which organizes educational research across the college and is soon to offer the first master's degree in veterinary education in the United States. Dr. Hunt works as an Associate Editor for the medical education journal MedEdPublish and has been recognized as a Fellow by the Association of Medical Educators in Europe. She has received regional, national, and international research grants and teaching awards in both veterinary and medical education.
Kit Kelly, dvm, MS, nrp
Medical Director, DeBusk Veterinary Teaching Center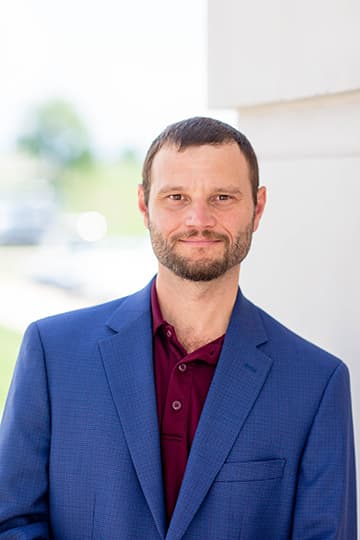 Dr. Kelly graduated from Iowa State University College of Veterinary Medicine and went on to do a small animal rotating internship followed by a small animal surgical internship. He completed an anesthesia residency at Kansas State University. He has previously been on clinical faculty at Iowa State University College of Veterinary Medicine rotating through the anesthesia service and overseeing the anesthesia instruction for the junior surgery program. Working in his other capacity in emergency medical services; he spent three years teaching and coordinating the continuing education for EMS for the state of Hawai'i through the University of Hawai'i. He moved back to his native Tennessee to join the LMU-CVM in 2016 to teach clinical skills and anesthesia. He has been integral in delivering clinical skills curriculum and has collaborated on numerous research projects that have resulted in publication. He was the 2019-20 delegate to the Association of American Veterinary Medical Colleges' Leadership Academy.
Jay Miles, DVM
Assistant Dean for Undergraduate Programs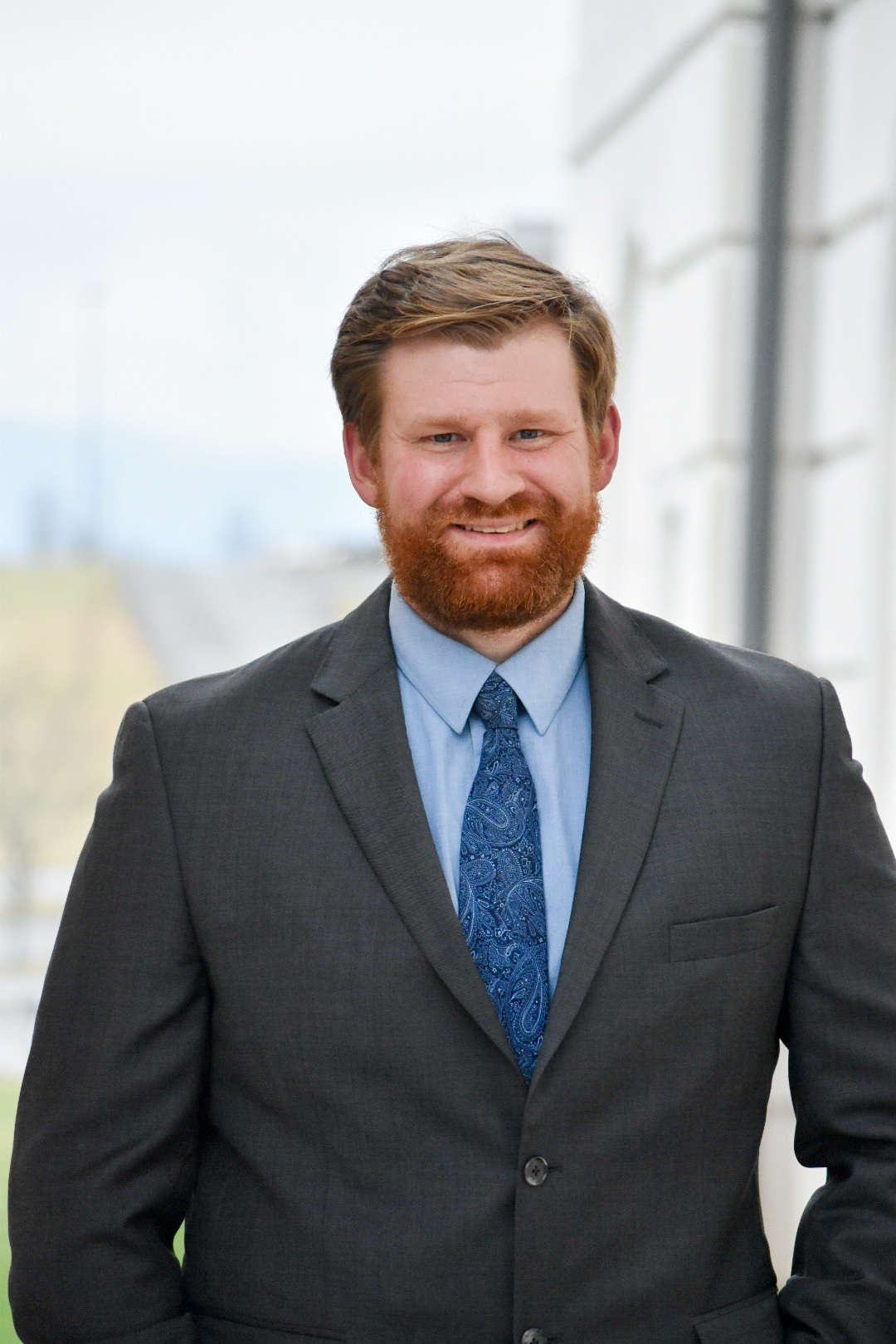 Dr. Miles graduated with his Doctor of Veterinary Medicine (DVM) degree from Auburn College of Veterinary Medicine in 2016 as well as a bachelor's degree in animal and poultry Sciences from Virginia Tech in 2012. Prior to joining LMU, he practiced mixed animal medicine in a Southwest Virginia practice. Since joining LMU, Dr. Miles has served as an assistant professor of Veterinary Medical Technology and Veterinary Health Sciences. In 2021, chair of the Veterinary Health Science and Technology Department.
Mitchell Moses, DVM, MBA
Associate Dean of Clinical Relations & Outreach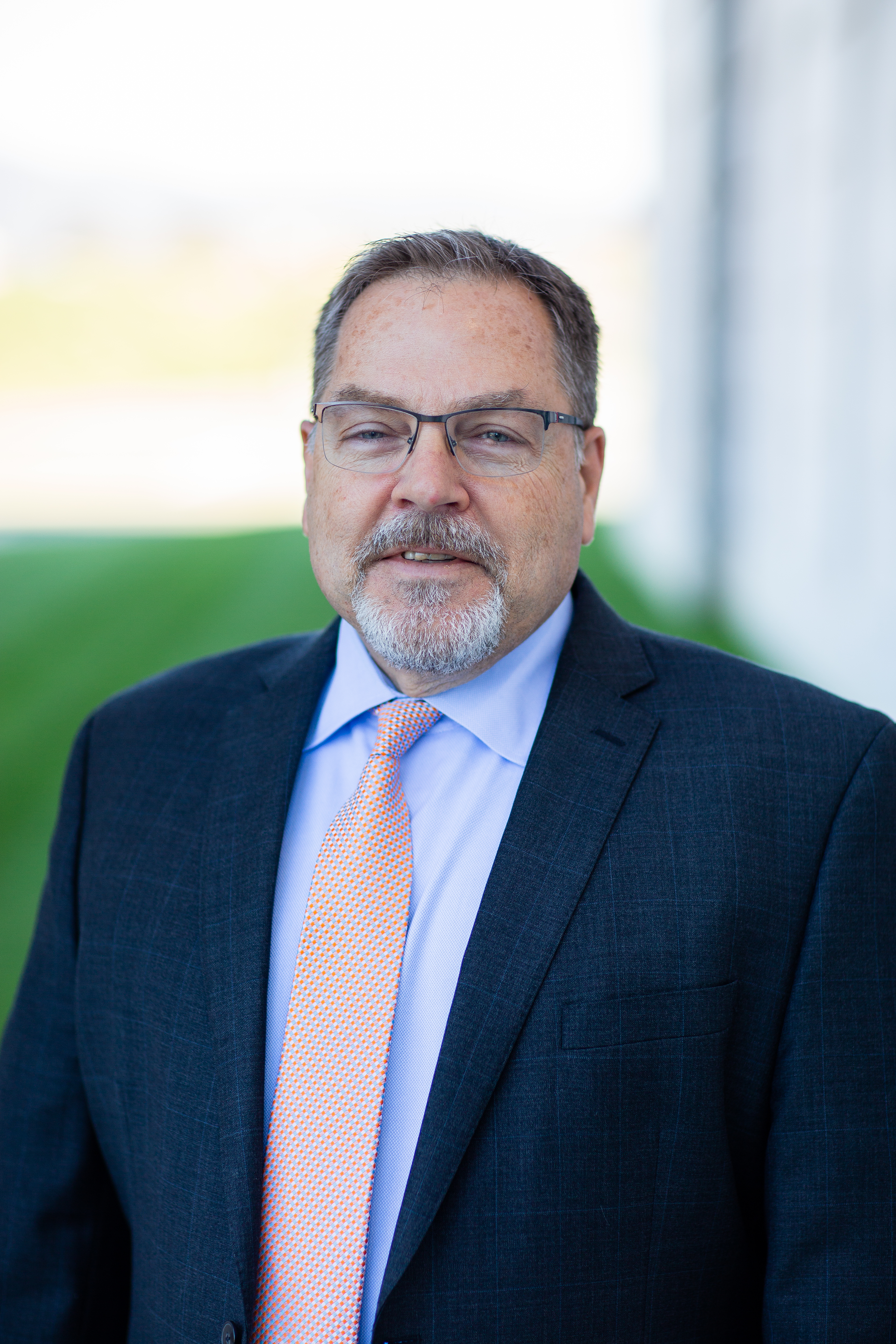 Dr. Moses received his Doctor of Veterinary Medicine (DVM) degree as well as a bachelor's degrees in veterinary science and range science from Texas A&M University. He is a graduate of the University of Dallas with a Master of Business Administration in Organization Development. Prior to joining LMU-CVM in 2019, he served as the chief operating officer for the American Animal Hospital Association (AAHA) where he restructured the organization to improve alignment and accountability and led the AAHA Healthy Workplace Culture Initiative and the Re-Imagining Accreditation project. Before joining AAHA, Moses worked for Pfizer Animal Health/Zoetis and held five roles ranging from field veterinarian to the director of a team of 38 veterinarians who supported the sales organization. Prior to his employment with Pfizer Animal Health/Zoetis, Moses practiced companion animal veterinary medicine. He also owned and operated his own veterinary clinic as well as a relief services corporation. He has worked in emergency medicine and has helped develop and sell veterinary practice management software. He is a senior certified professional by the Society of Human Resource Management.
William Muir III, Dvm, phd, Dacvaa, davcecc
Associate Dean of Basic Sciences & Research

Dr. Muir has been with LMU-CVM since 2014 as a part-time Professor of Physiology and Anesthesiology. He is board certified in veterinary anesthesia and analgesia and veterinary emergency and critical care, and he is a fellow of the American Academy of Clinical Pharmacology and lifetime member of the American Veterinary Medical Association. He has lectured and published extensively in both scientific and clinical veterinary forums on the subjects of anesthesia and analgesia, critical care, acid-base balance, fluid therapy, shock, and the pharmacology and pharmacokinetic-pharmacodynamic properties of drugs used to treat diseases in companion animals. He is the author of three texts: Handbook of Veterinary Anesthesia. 5th ed.; Handbook of Veterinary Pain Management. 3rd ed.; and Equine Anesthesia: Monitoring and Emergency Therapy. He previously served as Professor and Director of Anesthesiology and Pain Management at The Ohio State University College of Veterinary Medicine (1970-2007).
More recently, he has become a consultant for multiple corporate and referral veterinary practices and the veterinary pharmaceutical industry. He served as the research director for the US-based Research Medications and Testing Consortium (RMTC) for 2 years and later as the Chief Medical Officer for the Animal Medical Center in New York City. He is also a Scientific Advisor for QTest laboratories (preclinical research facility) in Columbus, OH. He has served as a consultant to the Veterinary Pharmaceutical Health Industry, various regulatory agencies, the US Biomedical Advanced Research and Development Authority, and The Center for Veterinary Medicine.
Dr. Muir designs and conducts pre-clinical and clinical research studies investigating the safety and efficacy of a wide variety of analgesic, anesthetic, cardiorespiratory, and resuscitative drugs and therapies developed to limit disease, improve the quality of life, and increase survival in animals and humans. Dr. Muir supervises and conducts a variety of basic and applied research studies that comply with either GLP, GCP, and/or GRP standards. These studies are designed to improve animal health and performance through research directed towards the development and application of novel therapies, drug formulations, drug delivery systems, reanimation techniques, and physiological monitoring devices.
Dr. Muir is the 2022 recipient of the American College of Veterinary Anesthesia and Analgesia (ACVAA) Career Achievement Award.