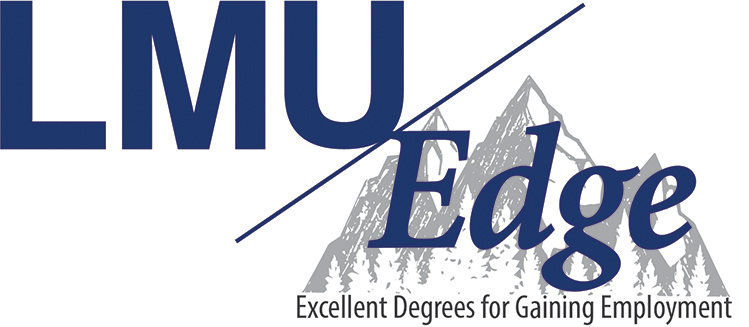 Beginning this Fall, we are making 19 of our general education courses available online for dual enrollment! We believe that these courses can help give you an edge in the next chapter of your educational journey and help you gain a competitive edge in the job market search.
The best part? The LMU EDGE initiative will use the TN dual enrollment grant funding! If you have questions or are ready to jump in and gain that competitive edge, reach out to the LMU Office of Undergraduate Admissions.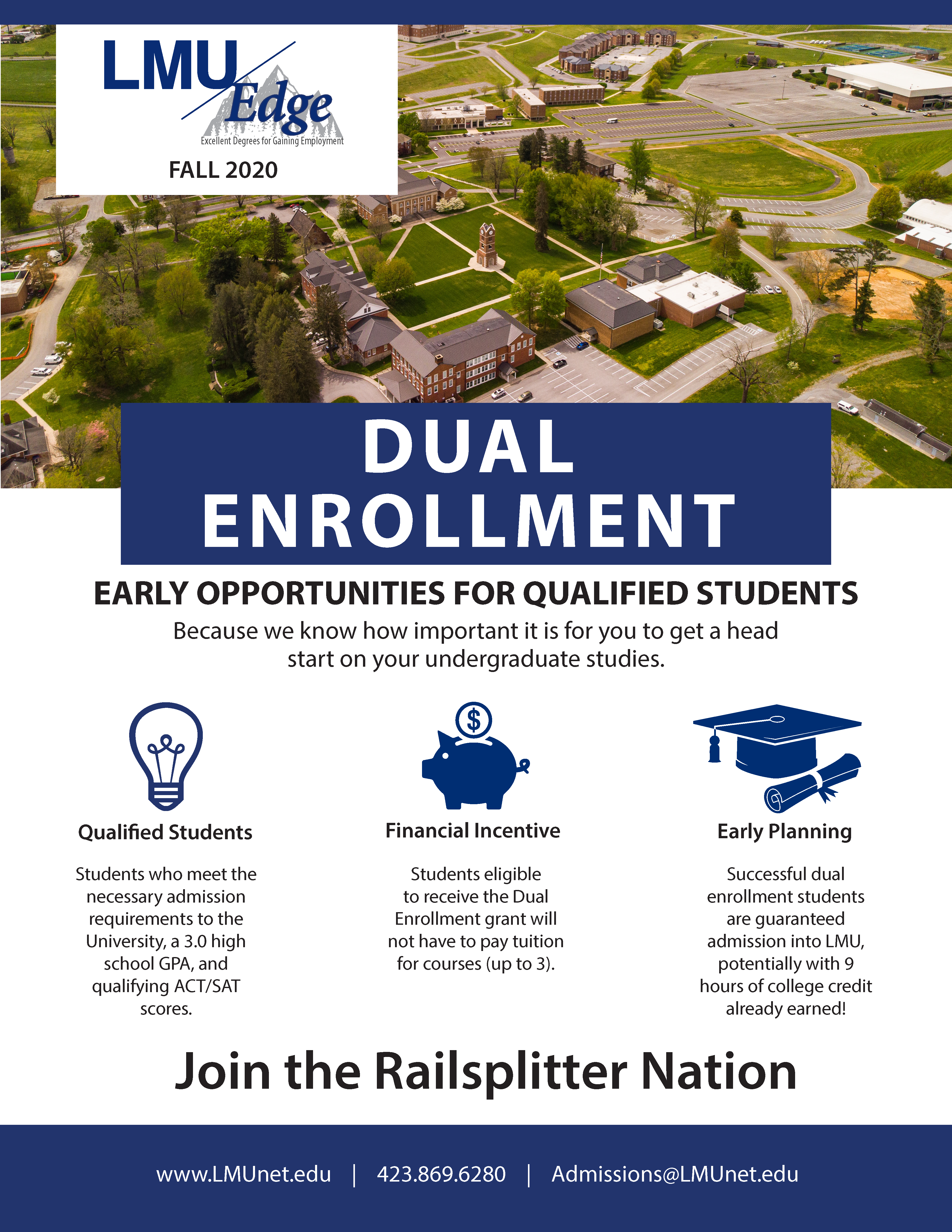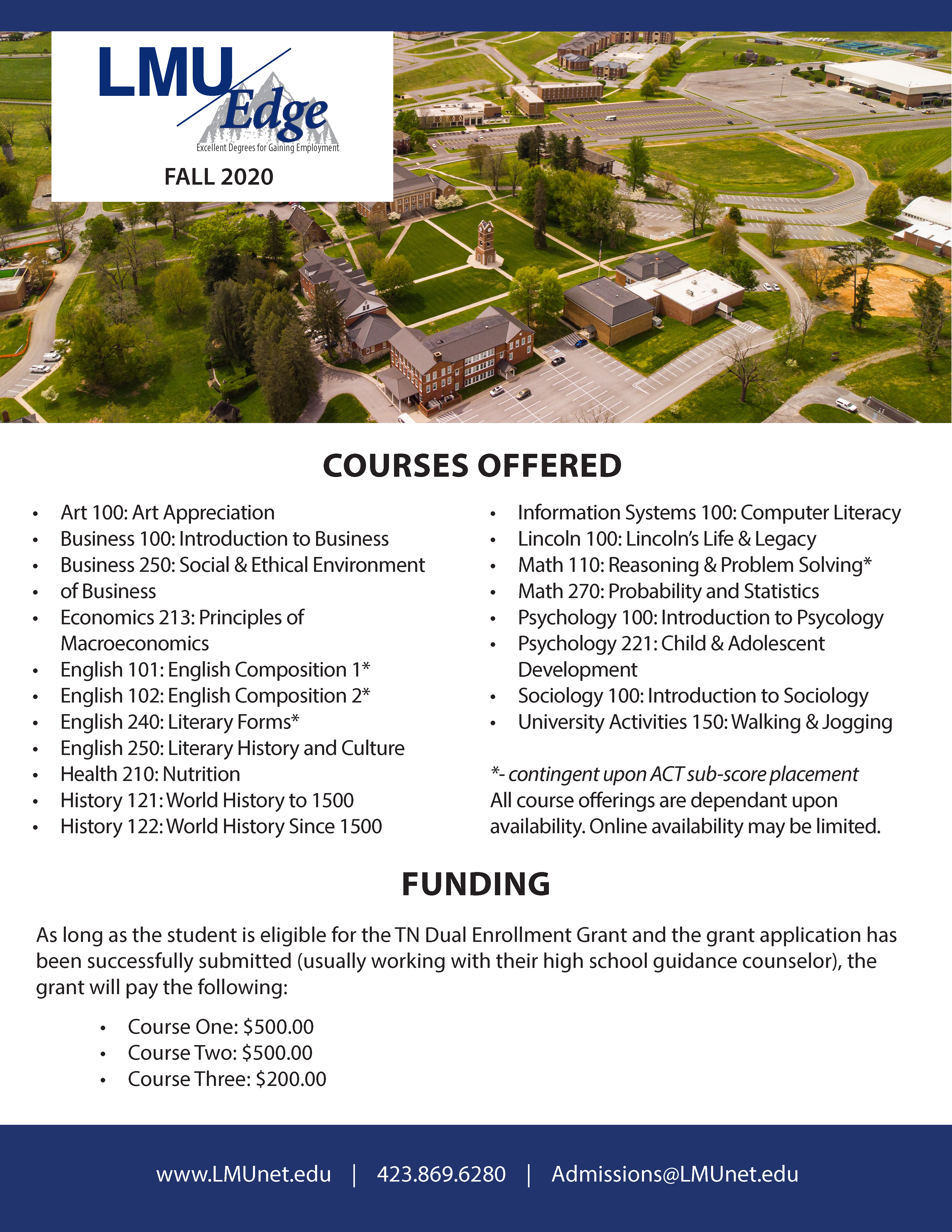 These courses will also get you a jump start that can lead to a number of professional education pathways offered at LMU. Are you ready to gain your edge?
Contact the Office of Undergraduate Admissions at 423.869.6280 or [email protected] for more information!