Dr. Shelley Salter

Dr. Salter is the Program Chair for the Counseling and Guidance Program at LMU. She earned a Ph.D. in Counselor Education and Supervision from The University of Tennessee with a cognate in Adult Education and specialization in Child and Family Studies. Dr. Salter received her M.Ed. in School Counseling from The University of Tennessee at Chattanooga and B.S. in Social Work from the University of Tennessee at Chattanooga. Dr. Salter is a Licensed School Counselor in Tennessee and is also a National Certified Counselor (NCC). She has worked as a school counselor, crisis counselor (including domestic violence and sexual assault), and as program coordinator for two non-profits in Tennessee. Dr. Salter's research interests include trauma-informed schools, LBGTQ students, suicide screening/prevention, and serving children with disabilities in schools. In her free time, Dr. Salter enjoys reading, traveling, and being with her family (including her dogs).
Dr. Connie Theriot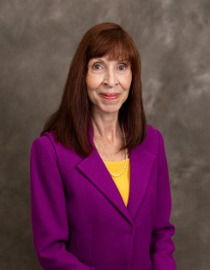 Connie T. Theriot, Ph.D., attained full professor status in Fall 2009. She was Department Chair of Counseling for the LMU Graduate Education Program from Fall 1997 to Fall 2006. Dr. Theriot is active in numerous scholarly activities at LMU and beyond. During her tenure as Department Chair, she designed a comprehensive curriculum plan integrating CACREP School Counseling Standards with Tennessee PreK-12 School Counseling Standards. She was instrumental in both the 1998 and 2004 Tennessee State-accrediting process for the School Counseling Program. During the recent SACS re-accreditation process she was Chair of the Assessment Committee that created a system-wide evaluation program for use with the organization's Quality Enhancement Program (QEP) Informational Literacy. She received the Houston Award in 2002 for Excellence in Teaching and Research. National publications include bi-annual critical analyses of standardized assessments printed in the Mental Measurement Yearbook. She received the Distinguished Reviewer award from the Mental Measurement Yearbook in 2017. Her research interests include consultee-centered consultation; diversity training; and curriculum design. In her free time, she enjoys jazzercise and visiting her daughter and grandson.
Dr. Mark Tichon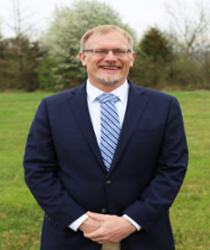 Dr. Mark Tichon, LPC-MHSP, is the Practicum and Internship Coordinator in the counseling program. Dr. Tichon earned a Ph.D. in Counseling Psychology from the University of Tennessee, with a cognate in Child and Family Studies and a specialization in group work. He completed an M.S. in Clinical Psychology at Georgia Southern University and a B.A. degree with a double major in History and Classical Archaeology from the University of Michigan. Dr. Tichon has experience in adolescent residential treatment centers as well as outpatient behavioral health settings. Dr. Tichon's research interests include incorporating service-learning into the counseling curriculum, neurofeedback as an adjunctive method to counseling, and process factors associated with grief. He is interested in expanding study abroad opportunities for graduate students at LMU. In his spare time, Dr. Tichon is an avid hiker who is working on completing hikes on all the trails in the Smoky Mountains.
Dr. David Effler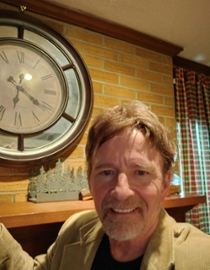 Joel "David" Effler, PhD, is Assistant Professor in the Counseling Program in the Carter & Moyers School of Education at Lincoln Memorial University. Dr. Effler is a licensed Senior Psychological Examiner and has worked in mental health and public education settings for a combined total of 34 years. Dr. Effler received his master's degree in Clinical Psychology from Appalachian State University and his doctorate from the University of Tennessee in School Psychology. Dr. Effler's research interests include quantitative EEG (qEEG) and neurofeedback diversity and universality as variables in effective counseling. In his spare time, Dr. Effler enjoys studying languages, spending time with his family, and spending time at his cabin in the Smoky Mountains.