LMU Choir Performance Set for Nov. 21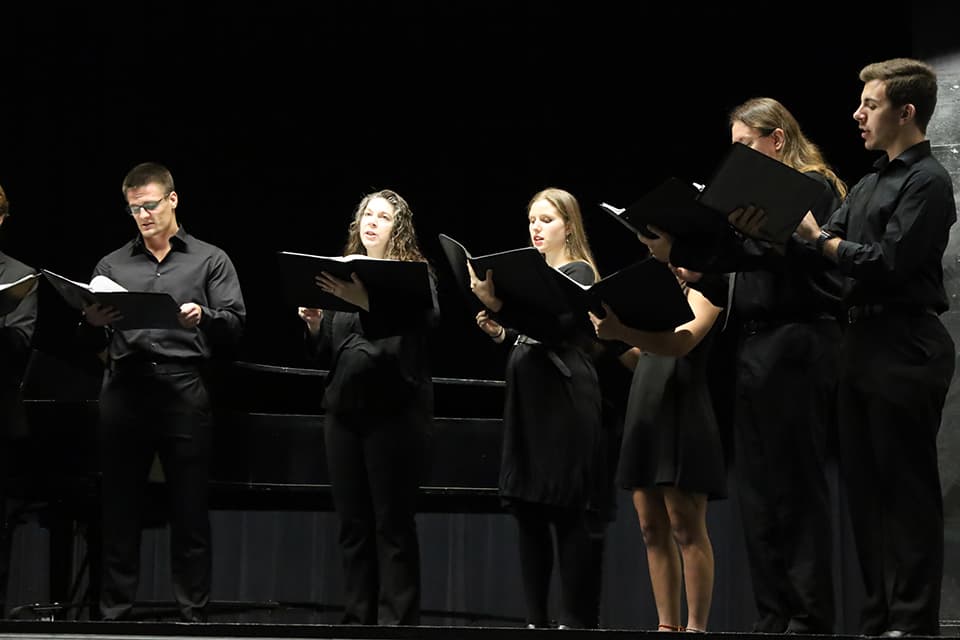 The Lincoln Memorial University (LMU) Choir will hold its fall concert Tuesday, November 21, at 7 p.m. The performance will take place in the Sam and Sue Mars Performing Arts Center in the Duke Hall of Citizenship.
The choir has grown to 30 members and includes the talents of LMU undergraduate and graduate students, faculty, staff and members of the community. There will be a wide variety of musical selections, including several solos and a chamber group performance, according to Dr. Young Kim, assistant professor of music and choir director.
"The choir concert will include pieces like "Tiny Dancer" by Elton John, "Last Date," "Suddenly Seymour" and "Taylor the Latte Boy," said Kim, adding that there will also be traditional choral pieces, several of which will celebrate Spanish-speaking cultures.
The performance is open to the public with free admission.
Under Kim's direction, the LMU Choir is growing in numbers each semester. Anyone interested in joining the LMU Choir is encouraged to contact Kim at [email protected].
Lincoln Memorial University is a values-based learning community dedicated to providing educational experiences in the liberal arts and professional studies.  The main campus in Harrogate, Tennessee,  For more information about the undergraduate and graduate programs available at LMU, contact the Office ff Admissions at 423.869.6280 or email [email protected].