LMU School of Business Introduces Corporate Tuition Rate Program, KUB First Corporate Rate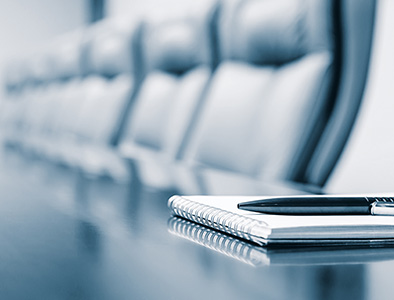 The Lincoln Memorial University (LMU) School of Business has introduced a corporate tuition rate program, where participating organizations will receive a 10% discount on tuition for graduate programs.
Degree offerings included in the corporate tuition rate program include the Master of Business Administration (MBA), Master of Science in Business Analytics (MSBA), and Doctor of Business Administration (DBA). The program can benefit organizations that are paying for or reimbursing employees' tuition expenses. The program also can benefit employees who are paying for their own tuition.
The Knoxville Utilities Board (KUB) has signed on to become the first corporation in LMU's corporate tuition rate program.
"KUB has had a longstanding commitment to helping employees grow their skills through a tuition reimbursement program that helps cover the costs of higher education," said Gabriel J. Bolas II, KUB President & CEO. "This partnership helps to reduce this shared cost."
KUB employees may enroll beginning in January at the discounted tuition rate.
"I am excited to welcome KUB employees to the LMU School of Business," said Dr. Kelsey Metz, LMU School of Business dean. "This agreement seeks to increase the attainability of the educational opportunities provided by the LMU School of Business to working professionals within the East Tennessee region. We look forward to welcoming partners from across the region."
The LMU School of Business graduate programs included in the corporate tuition rate program are online programs designed to fit into working professionals' busy lives with built-in flexibility. The MBA program offers concentrations in business analytics, digital marketing, health care administration, general business, sport management, strategic management, supply chain management and technology management. The MSBA prepares graduates to apply critical thinking skills to solve complex business problems; classify data sets and select the appropriate analytical tool; generalize the necessary theoretical, mathematical, and statistical concepts to ensure data is properly analyzed; acquire data from a diverse population of computer storage systems, execute in a team environment; and communicate complex analytical results to business managers. The DBA delivers skills necessary to advance the practice of business in a diverse and evolving global economy, to further the body of knowledge and research, and to balance the pursuit of prosperous business practices.
The LMU School of Business is accredited by the Accreditation Council for Business Schools and Programs (ACBSP). LMU offers undergraduate business majors and programs in general business, accounting, business analytics, finance, health care administration, management, management information systems, marketing and sport management at the main campus in Harrogate, Tennessee.
Lincoln Memorial University is a values-based learning community dedicated to providing educational experiences in the liberal arts and professional studies. The main campus is located in Harrogate, Tennessee. For more information about the undergraduate and graduate programs available at LMU, contact the Office of Admissions at 423-869-6280 or email at [email protected].