LMU-DCOM's Blair Awarded Research Scholarship from Alliant Health Solutions/National Medical Research Program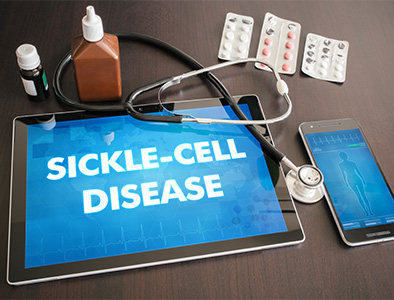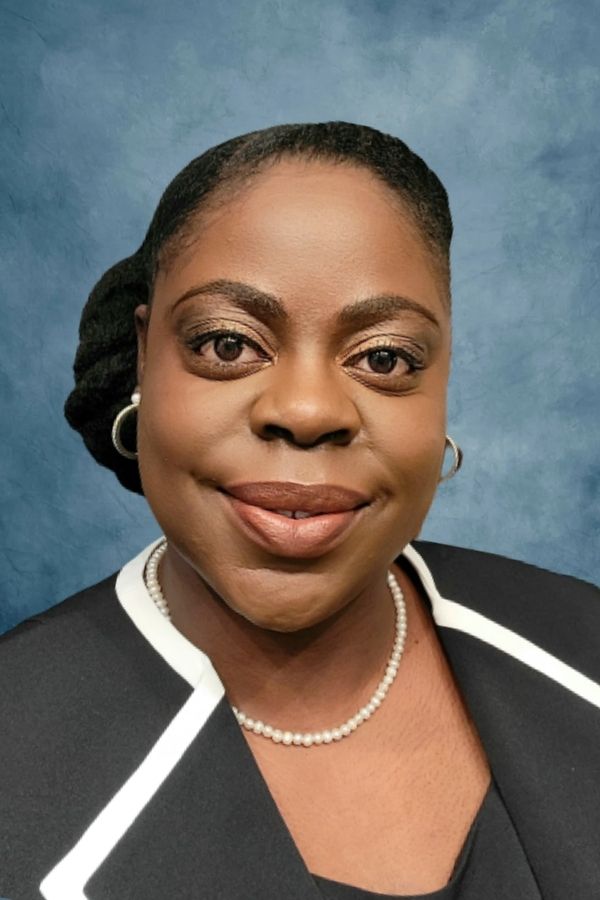 National Medical Fellowships, Inc. (NMF) selected Lincoln Memorial University-DeBusk College of Osteopathic Medicine (LMU-DCOM) student Brittney Blair as a recipient of the Alliant Health Solutions (AHS)/NMF Medical Research Program and awarded her a scholarship made possible by Alliant Health Solutions.
Blair, of Jacksonville, Florida, applied to the fellowship program to support her research which focuses on adults living with Sickle Cell Disease (SCD) and their interactions with the U.S. healthcare system. More specifically, Blair is studying how the opioid epidemic has impacted pain management in adults with SCD.
"My research is dedicated to enhancing health outcomes for marginalized populations, specifically addressing the scarcity of surveillance data concerning diagnoses, treatment and health care access for individuals with Sickle Cell Disease in the United States," Blair said. "My motivation lies in advocating for this underserved patient population, striving to bridge the existing gaps in their medical care and support systems."
The AHS/NMF Research Program features an enhanced learning experience wherein scholars will complete a research project focused on a healthcare issue of their choice. The scholar will present a practical approach to the project that contributes to improving or extending life, or of healing on a community, national or global level. Scholars will work with an assigned Alliant Committee Advisor and NMF staff throughout their program and will be able to draw on their experience and expertise.
The award will play a key role in supporting Blair's research and will allow her to submit abstracts to various conferences and meetings. She already has multiple abstracts accepted for poster presentation and plans to travel to disseminate her findings further.
"Disseminating research on underserved populations is a crucial mission for me," Blair said. "This award significantly eases the financial strain associated with it. With this support, I can pursue more presentation opportunities without being weighed down by financial concerns."
Blair credits LMU's Research Day with preparing her for the opportunities that she now has. The University's annual event was the first place that she presented her research, allowing her to ease into the process in a comfortable environment with familiar faces. That foundational experience and another experience presenting at LMU-DCOM's Essentials of Clinical Medicine CME Conference gave Blair the confidence to apply to the National Medical Fellowships programs. Throughout the process, Blair has been mentored by Dr. Mary Beth Babos, professor and chair of pharmacology.
"Dr. Mary Beth Babos' guidance and expertise were crucial in developing me in my role as the principal investigator. Together, we share a passion for underserved communities, and she helped me integrate my public health background into this meaningful research," Blair said. "I hope my experience can inspire fellow students to explore opportunities and partnerships aligned with their passions and goals."
Blair earned a Bachelor of Science degree in public health and a Master of Public Health (MPH) with a specialization in global disaster management and humanitarian relief from the University of South Florida. She furthered her education at LMU, earning a Master of Science in biomedical sciences in 2022, before enrolling at LMU-DCOM. She is currently a second-year osteopathic medical student on track to graduate in 2026. Blair is an active student leader at LMU-DCOM, serving as the chapter president of the Student National Medical Association (SNMA) and the public health chair of the Student Osteopathic Medical Association (SOMA).  Blair is a recipient of the National Health Service Corps (NHSC) Scholarship and is committed to a future in primary care, with a dedicated focus on serving underserved communities both locally and internationally. She serves the USF College of Public Health Alumni Society as board chair.
The DeBusk College of Osteopathic Medicine is located on the campus of Lincoln Memorial University in Harrogate, Tennessee, and at LMU-Knoxville in Knoxville, Tennessee. LMU-DCOM is an integral part of LMU's values-based learning community and is dedicated to preparing the next generation of osteopathic physicians to provide health care in the often-underserved region of Appalachia and beyond. For more information about LMU-DCOM, call 1.800.325.0900, ext. 7082, email [email protected], or visit us online at http://med.LMUnet.edu.