Purple Promoted to Associate Professor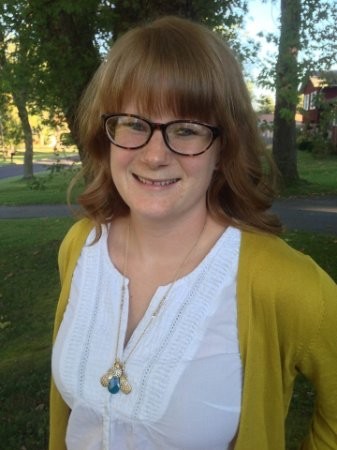 The Lincoln Memorial University (LMU) School of Mathematics and Sciences Dean Adam Rollins has announced the promotion of Kathryn Purple, DVM, PhD, to associate professor of biology and microbiology.
"In Dr. Purple's microbiology courses, students journey through an enthralling microscopic world. From classification techniques to ecological explorations, her teachings offer profound insight into this seldom explored microcosm," said Rollins. "Under her guidance, our students participate in timely research projects, like examining the gastrointestinal microbiota of North American raccoons and mourning doves, highlighting their role as environmental health indicators."
Purple joined the LMU faculty as assistant professor in 2018, bringing with her a passion for mentoring students in research. She has taught courses including advanced cellular and molecular biology, veterinary parasitology and entomology, microbiology and infectious diseases. She is also well-published in several peer-reviewed publications and has made numerous oral and poster presentations.
Purple attended the University of Illinois at Urbana-Champaign (UIUC), where she graduated with honors in 2006 with a Bachelor of Science in Fish and Wildlife Conservation and a chemistry minor. She earned a Doctor of Veterinary Medicine in 2012 from the University of Tennessee College of Veterinary Medicine (UTCVM). She continued her education at the University of Tennessee, completing a PhD in 2018, specifically in comparative and experimental medicine, microbiology and parasitology.
Her experience is extensive. During her years as an undergraduate she served as a research fellow at Wildlife Medical Clinic in Urbana, Illinois; a research student and field technician at Illinois Natural History Survey in Champaign, Illinois; and a wildlife and conservation medicine fellow at the Clinic for the Rehabilitation of Wildlife in Sanibel, Florida. She spent several months as a field research assistant at the Montana Cooperative Wildlife Research Unit. While at UTCVM, Purple was a veterinary student researcher at the UTCVM Center of Excellence. She worked on projects including cataloging parasites found in wildlife and characterizing megaesophagus pathology in camelids. Her veterinary student extern experience was at Forest Hill Animal Hospital in Germantown, Tennessee; Southeastern Cooperative Wildlife Disease Study in Athens, Georgia; ASPCA in New York, New York; and Middle Tennessee Veterinary Service in Morrison. Additionally, she was an associate veterinarian at Cheekwood Animal Hospital in Nashville, Tennessee.
Purple has received numerous grants and awards. She was named a Howard Hughes Undergraduate Research Fellow and a James Honor Scholar while at UIUC. She received the Gamma Sigma Delta Award for Excellence in Agricultural and Related Sciences from UTCVM, received many travel awards as well as a graduate research assistantship. While at LMU she has received grants to fund further research. She is a proven leader in her field. She currently serves on the education committee of the American Association of Veterinary Parasitologists and the LMU biomedical medical graduate program admissions committee. She is an active member on the LMU Teaching and Learning Roundtable and is research supervisor for several undergraduate students.
She encourages anyone interested in her work and research to follow her on Instagram and Twitter, @ProfPurpleSci.
Lincoln Memorial University is a values-based learning community dedicated to providing educational experiences in the liberal arts and professional studies. The main campus is in Harrogate, Tennessee. For more information about the undergraduate and graduate programs available at LMU, contact the Office of Admissions at 423.869.6280 or email at [email protected].