LMU to Host Knoxville PA White Coat Ceremony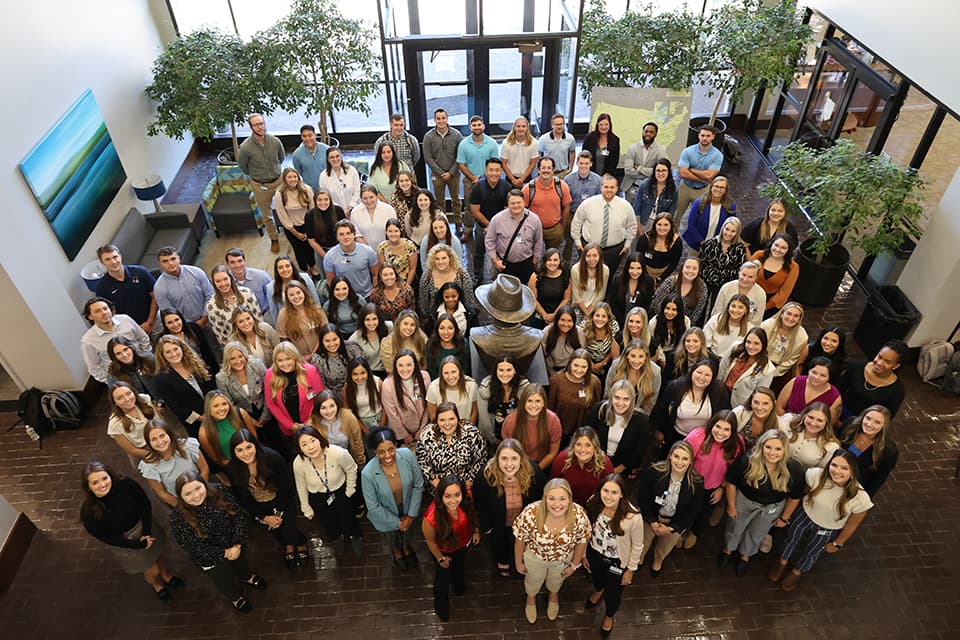 The Lincoln Memorial University-School of Medical Sciences (LMU-SMS) will host a White Coat Ceremony October 27 at the Knoxville Convention Center. The ceremony will honor 94 students of the Class of 2024 Physician Assistant (PA) program at LMU-Knoxville.
The White Coat Ceremony is an important public demonstration of a student's commitment to patient care and professionalism. Each student is presented and "robed" with his or her short white laboratory coat. The ceremony is a rite of passage signifying the student has demonstrated the qualities and abilities to provide competent care and can move on to the next phase of training.
PA program preceptor Meghan Shotwell, MSHS, PA-C, will serve as keynote speaker. Shotwell has been a Urology Physician Assistant for six years with urology and urologic surgery. She was born and raised in Sevier County and has a Bachelor of Science in Anthropology from the University of Tennessee, Knoxville, and attended Anne Arundel Community College and the University of Maryland Baltimore for Physician Assistant School and a Master of Science in Health Sciences.
View the program here: https://www.flipsnack.com/lmunet/2023-knoxville-pa-white-coat-program/full-view.html
View the event livestream at: https://portal.stretchinternet.com/lincolnmemorialevents/portal
Established in 2019, LMU-SMS is home to LMU's Physician Assistant Program at the main campus in Harrogate, a Surgical Physician Assistant Program at LMU-Knoxville, the Doctor of Medical Science program in Harrogate, and the Bachelor of Medical Laboratory Science program. The school supports the University's mission of service to Appalachia and other underserved areas by maintaining high quality medical education and supporting student success.