LMU Jazz, Concert Bands to Perform Nov. 2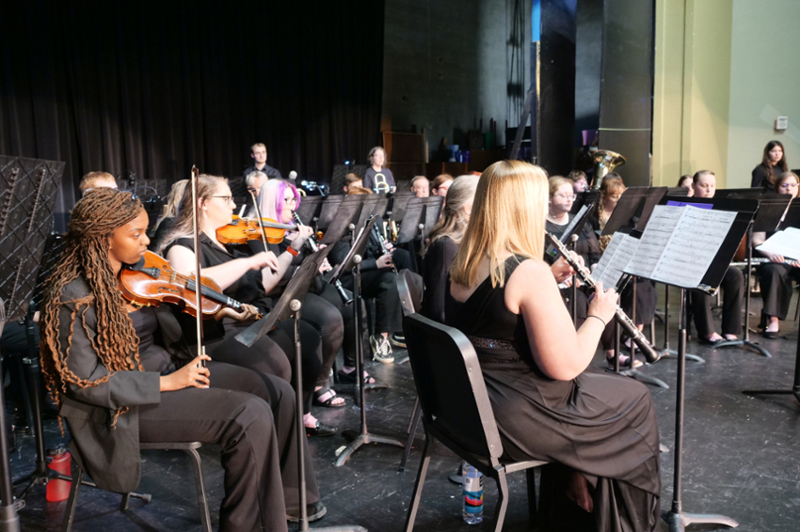 The Lincoln Memorial University (LMU) Jazz Band and Concert Band are scheduled to perform November 2 at 6:30 p.m. The performances will take place in the Sam and Sue Mars Performing Arts Center in the Duke Hall of Citizenship.
The bands include the talents of LMU students, faculty, staff and members of the community. There will be a wide variety of musical selections. Both bands have continued to grow in the number of participants, according to Dr. Benjamin Bruflat, assistant professor of music and director of the bands.
"The Jazz Band will feature some recognizable standards including 'My Funny Valentine' and George Gershwin's 'Fascinating Rhythm'," said Bruflat. "We are also excited to have LMU student Ashley Morris perform a vocal feature with the band. It's always a pleasure to connect and collaborate with musical members of the student body, and Ashley has been wonderful to work with."
Between the two bands performing this fall, there will be 36 musicians participating in some capacity, the highest number in Bruflat's tenure. The two bands are very diverse, with two distinct sounds.
"The Concert Band continues to grow both in size and ability, and we're excited to share this program with an audience," said Bruflat. "We will be performing band classics including music from Gustav Holst and John Philip Sousa. Newer selections include a modern rendition of the folk tune 'Shenandoah' by Omar Thomas and a medley of music from the 2005 film adaptation of 'The Chronicles of Narnia: The Lion, the Witch, and the Wardrobe'."
The performances are open to the public with free admission.
Lincoln Memorial University is a values-based learning community dedicated to providing educational experiences in the liberal arts and professional studies. The main campus is in Harrogate, Tennessee. For more information about the undergraduate and graduate programs available at LMU, contact the Office of Admissions at 423.869.6280 or email at [email protected].