Dean Anderson Speaks at Pet Healthcare Industry Summit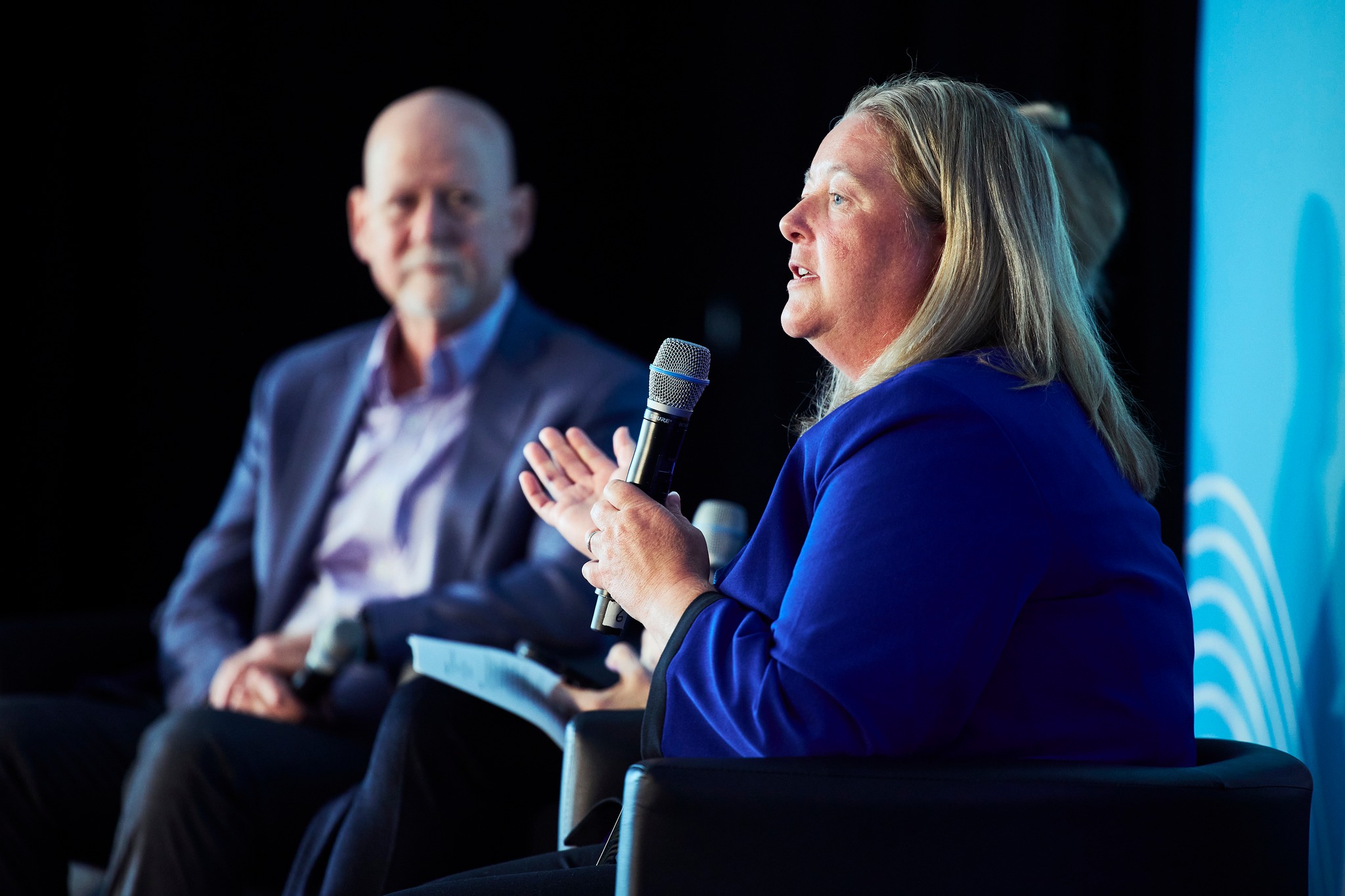 The Lincoln Memorial University-Richard A. Gillespie College of Veterinary Medicine (LMU-CVM) Dean Stacy Anderson, DVM, MVSc, PhD, DACVS-LA, served as a panelist at the 22nd Annual Pet Healthcare Industry Summit held this month in Portland, Oregon.
Anderson participated in a fireside chat on the spectrum of care in veterinary medical education along with Andrew Maccabe, DVM, MPH, JD, CEO of the American Association of Veterinary Medical Colleges (AAVMC) and Eleanor Green, DVM, DACVIM-LA, DABVP-Equine, founding dean of the Lyon College School of Veterinary Medicine.  
"It was an honor to be invited to be a panelist at the Pet Healthcare Industry Summit to share my thoughts and experiences around spectrum of care in a distributive model of veterinary medical education," Anderson said. "Spectrum of care is directly related to access to care, and LMU-CVM is leading the way on training students to address these needs within the profession."
The Pet Healthcare Industry Summit, held October 3, focused on identifying barriers and collaborating on solutions to issues impacting access to care for veterinary patients. Leaders from across the veterinary industry convened to discuss challenges and opportunities to help chart a course towards a more sustainable future for veterinary medicine through innovations in education systems, team-based care, and technology.
Lincoln Memorial University (LMU) is a values-based learning community dedicated to providing educational experiences in liberal arts and professional studies. The LMU-Richard A. Gillespie College of Veterinary Medicine is located on LMU's main campus in Harrogate, Tennessee, with additional academic facilities in nearby Lee County, Virginia. LMU-CVM is an integral part of the University's medical programs and provides real-world, community-based education in a collaborative learning environment. For more information about LMU-CVM, call 1.800.325.0900, ext. 7150 or visit us online at vetmed.LMUnet.edu.