LMU-CVM Class of 2027 Silver Honored at Coating Ceremony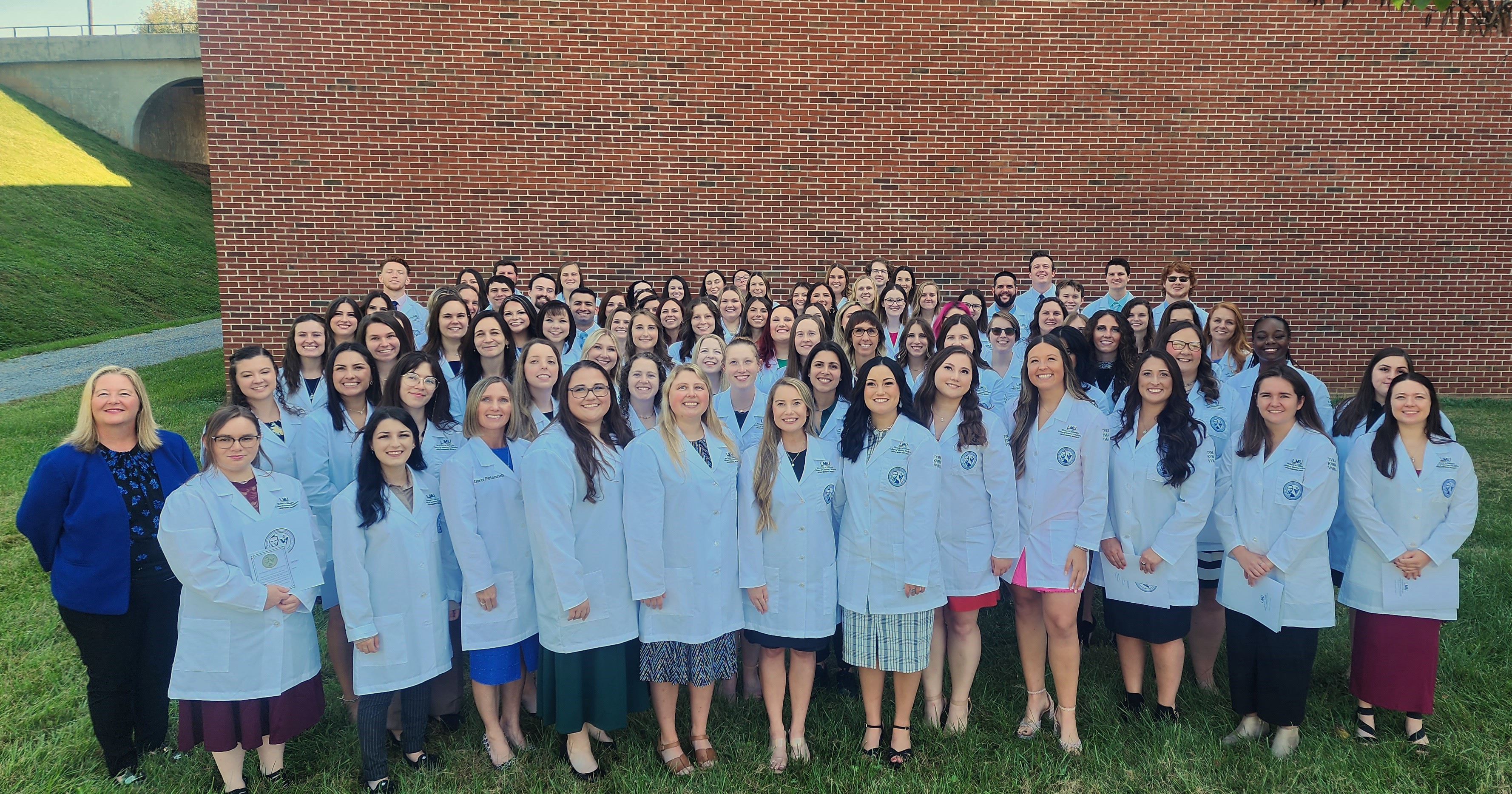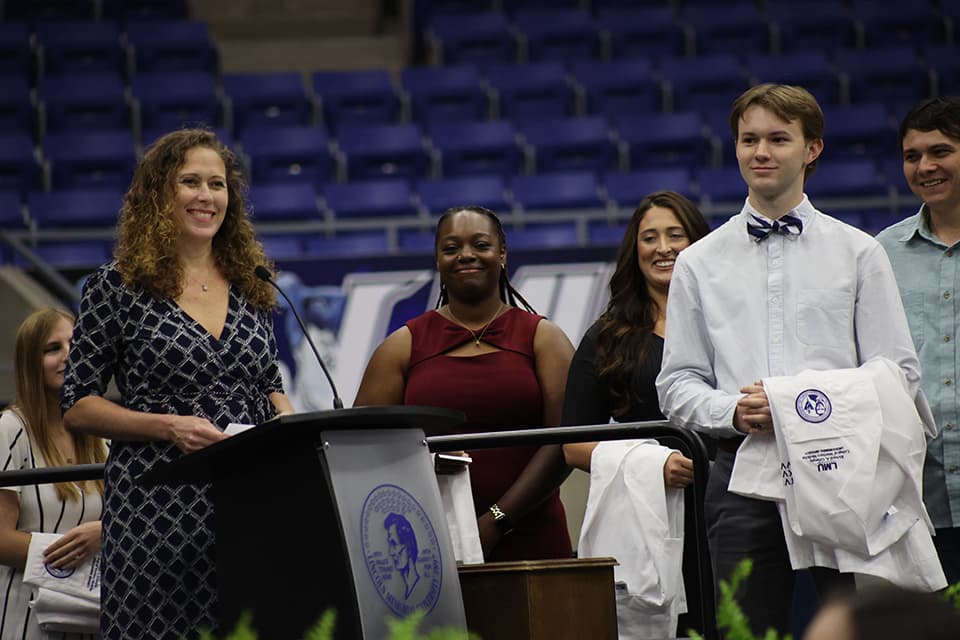 The Lincoln Memorial University-Richard A. Gillespie College of Veterinary Medicine (LMU-CVM) Class of 2027 Silver Cohort, which began classes in January, was honored in a White Coat Ceremony September 22 at the Tex Turner Arena.
The 91 students were welcomed into the study of veterinary medicine by receiving their white coats. The White Coat Ceremony is held each year for first-year students. During the ceremony, the incoming class is "cloaked" with a white laboratory coat, a traditional symbol of the medical sciences. Through this ritual, student-veterinarians become more aware of their professional responsibilities.
"I remember my White Coat Ceremony like it was yesterday and that has been five years ago now," said Daniel Doran, DVM, Class of 2022, during his alumni address. "As hard as it was to get to this seat today, it's important to remember that working together is what will get you to graduation, which will be here much sooner than you realize. The days are long, but the years are fast."
The stage officials also included LMU President Clayton Hess, PhD; Dean Stacy Anderson, DVM, MVSc, PhD, DACVS-LA; Associate Dean of Student Affairs and Admission Kimberly Carney, DVM, MPH, DACVPM; Interim Associate Dean for Student Affairs and Admissions Elizabeth Devine, DVM, MS, DACVS-LA; Director of Professional Life Skills and Associate Professor Dustin Pulliam, DVM, MBA; Assistant Professor Michael Centers, DVM; Assistant Professor Victoria Morris, DVM; Associate Dean of Clinical Sciences Julie Hunt, DVM, MS; DVTC Medical Director Christopher Kelly, DVM, MS, NRP.
View event photography here: https://flic.kr/s/aHBqjAVHZM
The ceremony can be viewed here on demand: https://portal.stretchinternet.com/lincolnmemorialevents/
Lincoln Memorial University (LMU) is a values-based learning community dedicated to providing educational experiences in liberal arts and professional studies. The LMU-Richard A. Gillespie College of Veterinary Medicine is located on LMU's main campus in Harrogate, Tennessee, with additional academic facilities in nearby Lee County, Virginia. LMU-CVM is an integral part of the University's medical programs and provides real-world, community-based education in a collaborative learning environment. For more information about LMU-CVM, call 1.800.325.0900, ext. 7150 or visit us online at vetmed.LMUnet.edu.