Sayles Joins Faculty of LMU School of Business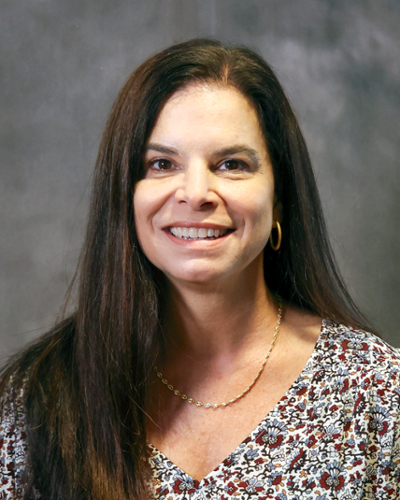 Lincoln Memorial University (LMU) School of Business Dean Kelsey Metz is pleased to welcome Christi Sayles, DBA, as associate professor of accounting.
"I am thrilled to welcome Dr. Christi Sayles to the School of Business," said Metz. "Dr. Sayles' expertise and passion translate to a strong commitment to excellence. Dr. Sayles promises to be an invaluable asset to both our faculty and students as we continue in our pursuit of academic distinction."
Sayles earned her Bachelor of Science in Business Administration in accounting in 1993 and a Master of Accountancy with an emphasis in taxation in 1994 from the University of Tennessee Knoxville. In 2018 she earned a Doctor of Business Administration in accounting from Capella University.
Prior to joining LMU, Sayles was associate professor of accounting at Tusculum University. She has over 33 years of experience in accounting. She spent over 12 years as a managing partner with Pinkstaff, Simpson and Headrick, LLC, Retirement Plan Services immediately before entering higher education. She remains a consultant for the business. She has been on the board of directors of Truist/SunTrust Bank for the East Tennessee region since 2009.
In her various roles, Sayles has worked as an accounting specialist, senior tax accountant, senior tax manager and more. She served as principal at Plan Administration Services, LLC, a company she founded. Sayles is a Certified Public Accountant (CPA) and is certified by the International Foundation of Employee Benefit Plans and Wharton School of Business as a group benefits and retirement plans administrator. She is a member of several professional organizations, such as the Tennessee Society of Accounting Educators, Tennessee Society of CPAs and the Association of International Certified Public Accountants. She has presented at numerous business conferences and seminars, including the annual conference for Applied Business and Entrepreneurship Association International.
Sayles is active in her community, participating as a member of the United Way of Blount County board of directors and on the finance committee, the finance committee of the Knox Education Foundation, served 12 years as a member of the Maryville City Schools Board of Education, board of directors for Harmony Adoptions, Maryville City Schools Foundation, Leadership Blount and Young Life Blount County.
Lincoln Memorial University is a values-based learning community dedicated to providing educational experiences in the liberal arts and professional studies. The main campus is in Harrogate, Tennessee. For more information about the undergraduate and graduate programs available at LMU, contact the Office of Admissions at 423.869.6280 or email at [email protected].