LMU-CVM Students Donate Cat Room to Claiborne Animal Shelter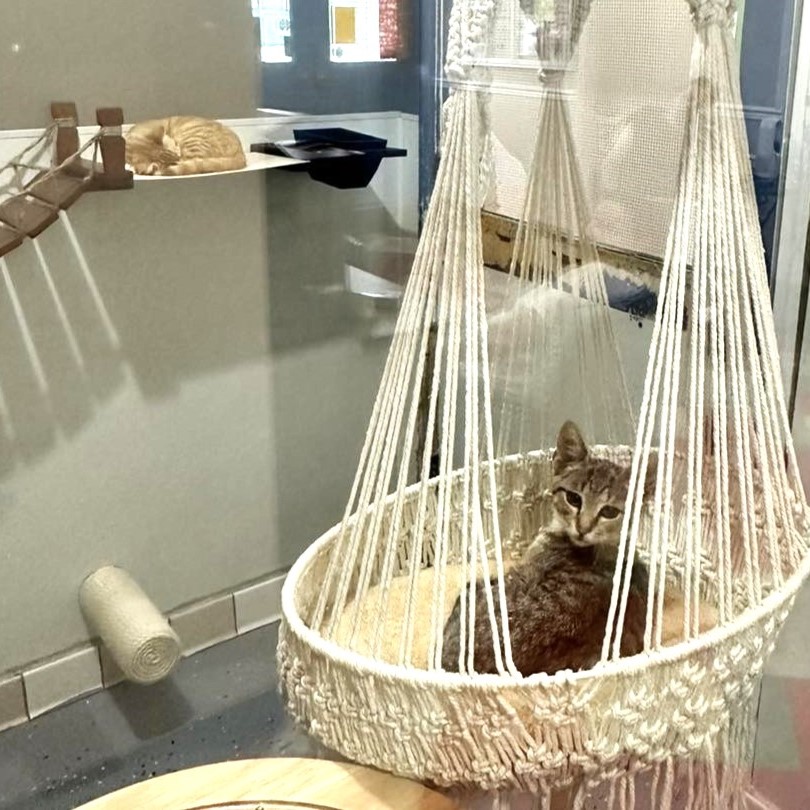 Lincoln Memorial University-Richard A. Gillespie College of Veterinary Medicine (LMU-CVM) students donated funds to the Claiborne Animal Shelter for a cozy cat room that is now complete.
The room was funded by the LMU-CVM Doggie Olympics and features furnishings and shelving for playing and relaxing for the cat residents. Tri-State Doggie Olympics Coordinator Lauren Natali, Class of 2025, and her classmates donated money from the 2022 event to local shelters for projects like this.
"We were so excited about this project and about seeing the results of the outpouring of community compassion," Natali said. "This newest addition to our animal shelter will provide our shelter kitties with enrichment and entertainment during their short stays there."
This year's Doggie Olympics were held in August in Cumberland Gap and the proceeds from that event will be donated to local animal shelters as well.
To learn more about the shelter visit their website at www.claiborneshelter.com or their Facebook page at www.facebook.com/ClaiborneAnimalShelter
Lincoln Memorial University (LMU) is a values-based learning community dedicated to providing educational experiences in the liberal arts and professional studies. The LMU-College of Veterinary Medicine is located on LMU's main campus in Harrogate, Tennessee, with additional academic facilities in nearby Lee County, Virginia. LMU-CVM is an integral part of the University's medical programs and provides real-world, community-based education in a collaborative learning environment. For more information about LMU-CVM, call 1.800.325.0900, ext. 7150 or visit us online at vetmed.LMUnet.edu.