Browne Named LMU-DCOM Chief GME and Clinical Rotations Officer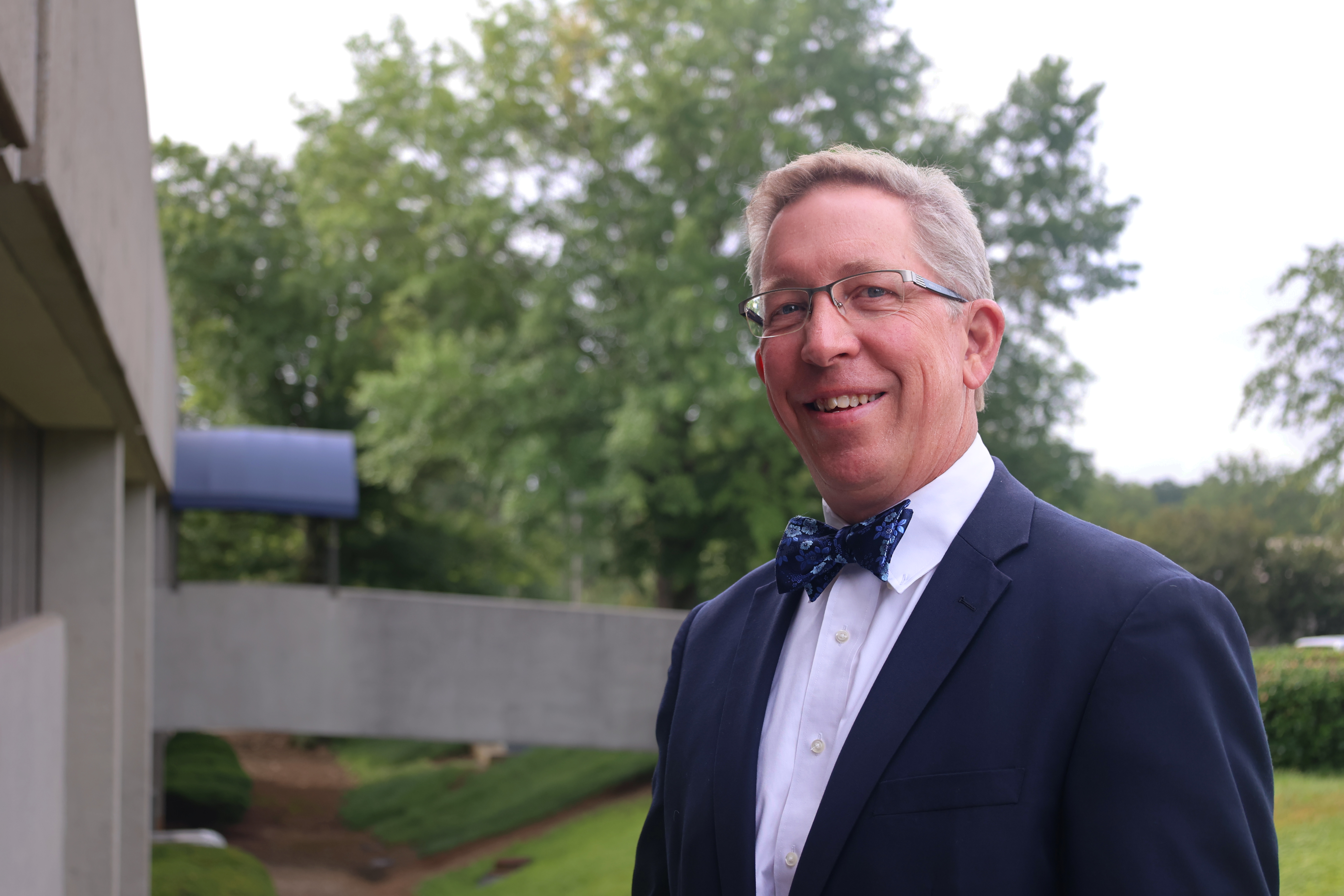 Lincoln Memorial University-DeBusk College of Osteopathic Medicine (LMU-DCOM) Chief Operating Officer and Associate Dean of Academic Affairs Jeffrey Martin is pleased to welcome Chief GME and Clinical Rotations Officer Mark W. Browne, MD, MMM, CPE, FACPE, to the leadership team.
"Dr. Browne brings a wealth of experience, knowledge and energy to our team and we are delighted to welcome him to DCOM," Martin said. "As a physician leader, we are excited to have his strategic vision and business savviness lead us forward in the growth and development of our graduate medical education and undergraduate clinical education opportunities."
In his new role Browne is responsible for all facets of graduate medical education as LMU-DCOM graduates embark on residency and fellowship opportunities. Browne will also be working in conjunction with the Office of Clinical Affairs to establish core rotation sites to provide clinical training opportunities for third- and fourth-year medical students. He is uniquely qualified for the role with more than 30 years of experience in hospital systems. 
Prior to joining LMU-DCOM in July, Browne served as senior vice president and chief medical officer at Covenant Health in Knoxville, Tennessee, for nearly 11 years. He directed all areas of clinical quality and patient safety, leading the system's journey to high reliability and zero harm. Browne worked closely with the medical staffs across the system on assuring clinical excellence and continuous quality improvement.
"I am excited to join the team here at LMU-DCOM," Browne said. "I have always had a passion for teaching and learning and this new role will allow me to focus on assisting to develop our next generation of physicians."
In his extensive experience, Browne has also held positions such as a principal with Pershing, Yoakley and Associates (Knoxville, Tennessee); vice president of Medical Affairs at Trover Health System (Madisonville, Kentucky); senior vice president of Medical Affairs at Foote Memorial Hospital (Jackson, Michigan); physician executive at Middletown Regional Hospital (Middletown, Ohio); and primary care physician at Miami Valley Hospital (Kettering, Ohio).
Browne earned his Doctor of Medicine degree at Wright State University School of Medicine in 1991, completing a residency in internal medicine/pediatrics there as well. He holds a Master of Medical Management degree from Carnegie Mellon University, Heinz School of Public Policy, and a Bachelor's degree from Ohio University.
Browne is also a Fellow of the American College of Physician Executives and as well as a Certified Physician Executive.
In his personal time, Browne enjoys international travel with family; designing and building custom Lego models; and hunting and sport shooting.
The DeBusk College of Osteopathic Medicine is located on the campus of Lincoln Memorial University in Harrogate, Tennessee, and at LMU-Knoxville in Knoxville, Tennessee. LMU-DCOM is an integral part of LMU's values-based learning community and is dedicated to preparing the next generation of osteopathic physicians to provide health care in the often-underserved region of Appalachia and beyond. For more information about LMU-DCOM, call 1.800.325.0900, ext. 7082, email [email protected], or visit us online at http://med.LMUnet.edu.