Dr. Joshua Ray Promoted to Assistant Dean of the School of Business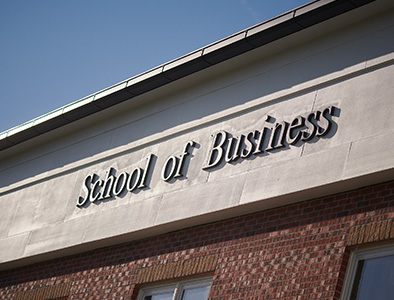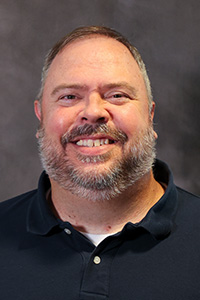 Lincoln Memorial University (LMU) School of Business Dean Kelsey Metz, PhD, has promoted Dr. Joshua Ray to assistant dean. Ray, who joined the School of Business faculty in December 2022, will continue to serve as associate professor of business and program director for the Doctor of Business Administration program as well.
Throughout his short LMU tenure Ray has distinguished himself as an agent for change, assisting Metz in updating curriculums, developing new programs and exploring new concentrations for both the DBA and Master of Business Administration (MBA) program. Additionally, he has mentored students and presented at professional conferences. In his new role he will the graduate degree programs, oversee scholarly activity, assist in accreditation maintenance and serve as a leader within the school.
"Dr. Joshua Ray has proven to be a tremendous addition to our faculty and has quickly become an integral part of our team," Metz said. "Dr. Ray is wholeheartedly dedicated to the growth, advancement and continuous improvement of the LMU School of Business. In his time here, he has made the transition of leadership in the DBA program seamless for our students, assisted in the development of new graduate programs, and enhanced our faculty reputation with his research, publishing and presentations. I am excited to continue to work with Dr. Ray in his new role."
Ray has spent over 15 years conducting research and teaching in the fields of strategy, leadership and methodology. During that time, he has taught at the undergraduate, graduate and executive levels. He has also consulted with numerous organizations and worked on grants for the military, local governments and in the democratic practices' domain. Ray taught at Tusculum University for several years prior to joining LMU including holding leadership positions at the undergraduate and graduate levels and worked and taught for many years at the University of Tennessee. His tenure at UT included substantial work with the Leadership Development Program.
The LMU School of Business is accredited by the Accreditation Council for Business Schools and Programs (ACBSP). LMU offers undergraduate business majors and programs in general business, accounting, business analytics, finance, health care administration, management, management information systems, marketing and sport management at the main campus in Harrogate, Tennessee. The Master of Business Administration (MBA) program is available online with concentrations in business analytics, digital marketing, health care administration, general business sport management, strategic management, supply chain management and technology management. The School of Business also offers a dual MBA degree in conjunction with the LMU-DeBusk College of Osteopathic Medicine, Duncan School of Law and the LMU-College of Veterinary Medicine. A Master of Health Administration (MHA) degree program and Doctor of Business Administration (DBA)program complete the school's offerings.
Lincoln Memorial University is a values-based learning community dedicated to providing educational experiences in the liberal arts and professional studies. The main campus is located in Harrogate, Tennessee. For more information about the undergraduate and graduate programs available at LMU, contact the Office of Admissions at 423-869-6280 or email at [email protected].