Schatz Promoted to Assistant Dean of Students, Overseeing Student Engagement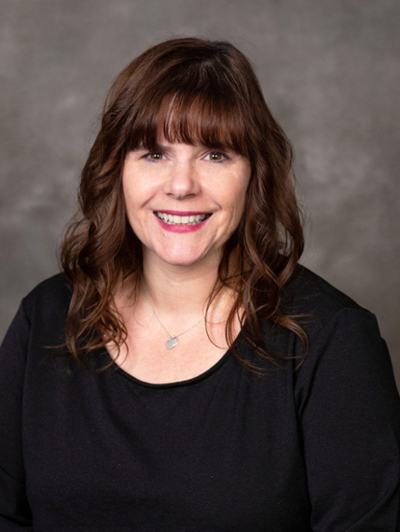 Lincoln Memorial University (LMU) Assistant Vice President for Academic and Student Support Services Blaze Bowers has announced the promotion of Director of Career Services Sheri Schatz to assistant dean of students, overseeing student engagement.
Schatz joins Bowers and Dean of Students Elise Syoen in leadership of the LMU Student Services team. In her new position, Schatz oversees the student service initiative providing robust community service opportunities for students in line with LMU's value of service to the Appalachian region. She also provides leadership for the areas of student activities and engagement, career services, student diversity and belonging, wellness and recreation and international student engagement.
"Ms. Schatz has served in multiple capacities while at LMU. She comes equipped with years of experience coupled with previous successes as the director of career services, making her well-suited for her new role," said Syoen. "We look forward to the contributions she will continue to provide to the students and campus community."
Schatz served in the Office of Career Services as assistant director, then director, immediately prior to her promotion. She earned a Bachelor of Science in organizational learning and leadership from LMU and a Master of Science in business analytics from Golden Gate University. She will begin working toward a Doctor of Business Administration at LMU this fall.
"It is with much optimism that I promote Ms. Schatz to assistant dean of students," said Bowers. "She comes to this new role with years committed to the institution already. She brings a boundless drive, an analytic and logistical perspective and a differentiated and deep passion for our Railsplitters."
The student services team works to foster strong engagement that is both social and educational. Student services promotes a co-curricular experience that aims to help students develop the skills and qualities that will serve them while at LMU and beyond. Student success is vital to the University as well as its students.  
"Both the student services team's and University's futures grow brighter with Ms. Schatz's promotion, and most importantly, as do the futures of our students," said Bowers.
Schatz hails from North Central Pennsylvania. She and her husband Gary have lived in Speedwell, Tennessee, for 14 years with their sons Joseph and Ben. 
Lincoln Memorial University is a values-based learning community dedicated to providing educational experiences in the liberal arts and professional studies. The main campus is in Harrogate, Tennessee. For more information about the undergraduate and graduate programs available at LMU, contact the Office of Admissions at 423.869.6280 or email at [email protected].