LMU-CVM Celebrates Orientation Week with 125 New Students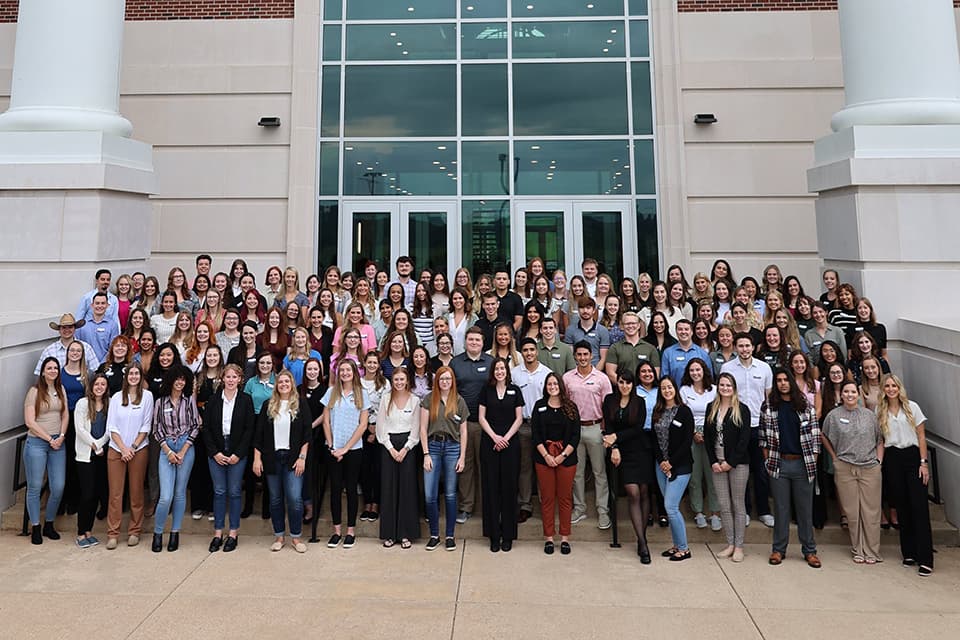 The Lincoln Memorial University – Richard A. Gillespie College of Veterinary Medicine (LMU-CVM) welcomed 125 new students during orientation week. The Class of 2027 Blue began classes on August 14 and are pursuing the Doctor of Veterinary Medicine (DVM) degree.
"We welcome this group of bright and talented students as they begin an extraordinary journey into an incredibly rewarding profession," said Dean Stacy Anderson, DVM, PhD, DACVS-LA. "We are dedicated to providing with them all the knowledge and experience needed to go beyond our campus and make a difference wherever they go."
The Class of 2027 Blue is 86% female and 14% male and the average age of the class is 23 years. LMU-CVM receives over 2,000 applications each year for 125 positions that begin in August and 100 positions that begin in January.
Prior to the start of classes, the newest members of the LMU-CVM participated in a week of fun and informative orientation activities designed to help students get to know their classmates and also prepare for the rigorous academic path ahead. Among the topics covered were academic success, study and exam strategies, curricular overview, student life and conduct, and the importance of diversity on success in the veterinary profession.
Over the next four years, the students will take part in a curriculum built on the philosophy of "clinical immersion," a practical approach that recognizes veterinary knowledge must be developed side-by-side with clinical and professional skills in three vital areas: problem-solving skills, including clinical judgment; professional skills, including leadership or communication; and technical skills. The overall aim of the clinical immersion curriculum is to maximize clinical competency from day one of the professional career.
Lincoln Memorial University (LMU) is a values-based learning community dedicated to providing educational experiences in liberal arts and professional studies. The LMU-Richard A. Gillespie College of Veterinary Medicine is located on LMU's main campus in Harrogate, Tennessee, with additional academic facilities in nearby Lee County, Virginia. LMU-CVM is an integral part of the University's medical programs and provides real-world, community-based education in a collaborative learning environment. For more information about LMU-CVM, call 1.800.325.0900, ext. 6600 or visit us online at vetmed.LMUnet.edu.