Hunt Helps Establish American Veterinary Educators Credential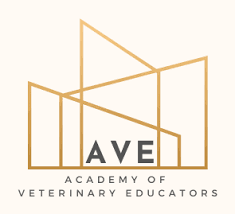 Lincoln Memorial University-Richard A. Gillespie College of Veterinary Medicine (LMU-CVM) Associate Dean of Clinical Science Julie Hunt, DVM, MS, FAMEE, assisted in the establishment of a recently announced initiative to formally recognize veterinary educators.
"As a founding Certified Expert Educator, I see the rollout of AVE's Certified Expert Educator credential as an exciting day for veterinary education. The idea for a specialty board certification for veterinary education, spun in LMU-CVM's conference rooms, matured into the AVE, an international organization that seeks to elevate and recognize exemplary teachers in veterinary education. LMU-CVM continues to advance innovations and initiatives that improve veterinary education at LMU and worldwide."
The American Association of Veterinary Medical Colleges (AAVMC) partnered with the Academy of Veterinary Educators (AVE) to create a global community for veterinary educators that includes the opportunity to pursue a formal credential that recognizes expert veterinary educators. Credentialed experts will be required to go through a rigorous application process and pass a written exam to obtain the Academy Certified Expert Educator credential.
An organizing committee formed AVE to recognize excellence and expertise in veterinary education by developing a rigorous credentialing process, providing veterinary medical education resources, supporting, and encouraging scholarship in veterinary medical education, and building a global community of practitioners.
"The AVE and AAVMC share an aligned mission to promote the advancement of academic veterinary medicine. AAVMC welcomes the opportunity to promote the value of the AVE Educator credential to its membership," says Dr. Andrew Maccabe, CEO of AAVMC.
AVE started as an informal organization that desired to form a community of practice focused on veterinary education. Its mission is to promote, advance, and recognize excellence in veterinary medical education. On track to increase membership globally, it comprises over five hundred enthusiastic members, including students, veterinary assistants, veterinary technicians, and veterinarians. In addition to the credential process, the AVE will offer research grants and a scholarship program, currently under development, for educators seeking additional training opportunities. Learn more about the AVE at http://academyveterinaryeducators.com/ .
The member institutions of AAVMC promote and protect the health and well-being of people, animals, and the environment by advancing the profession of veterinary medicine and preparing new generations of veterinarians to meet the evolving needs of a changing world. Founded in 1966, the AAVMC represents more than 40,000 faculty, staff, and students across the global academic veterinary medical community. Member institutions include Council on Education (COE) accredited veterinary medical colleges and schools in the United States, Canada, Mexico, the United Kingdom, Europe, Africa, Asia, Australia, and New Zealand, as well as departments of veterinary science and departments of comparative medicine in the U.S.
Lincoln Memorial University (LMU) is a values-based learning community dedicated to providing educational experiences in the liberal arts and professional studies. The LMU-Richard A. Gillespie College of Veterinary Medicine is located on LMU's main campus in Harrogate, Tennessee, with additional academic facilities in nearby Lee County, Virginia. LMU-CVM is an integral part of the University's medical programs and provides real-world, community-based education in a collaborative learning environment. For more information about LMU-CVM, call 1.800.325.0900, ext. 6600 or visit us online at vetmed.LMUnet.edu.