Favale Joins LMU-CVM Faculty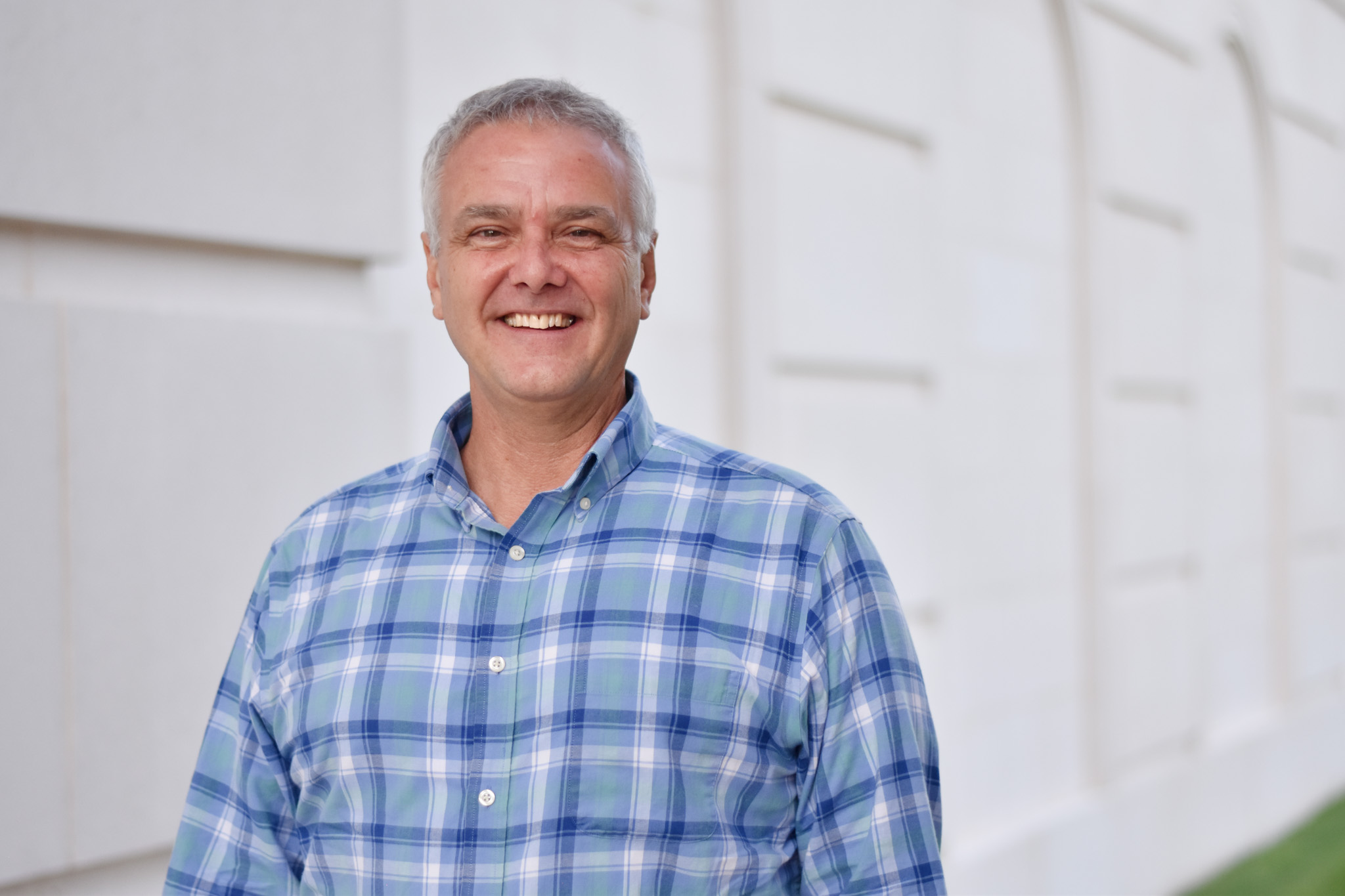 The Lincoln Memorial University – Richard A Gillespie College of Veterinary Medicine (LMU-CVM) welcomes Assistant Professor of Professional Life Skills Thomas C Favale, Jr., DVM, LMSW.
"I'll be involved in team teaching with the Professional Life Skills team, including communication skills and wellbeing," Favale said. "I'm one of the few veterinarians in the United States who is also a social worker. My hope is that I will be able to contribute to our students' professional and personal growth while they're here at LMU, pulling from my personal and professional experiences."
Favale received his Bachelor of Science degree in psychology and Doctor of Veterinary Medicine degree at Iowa State University. While practicing small animal medicine in the Chicagoland area, his interest in animal behavior grew.  In 2001, Favale was accepted into a non-conforming animal behavior residency program. While exclusively providing in-home pet behavioral consultations, he became fascinated with the interplay of family dynamics and pet behaviors.
After practicing as an associate for over twenty years he purchased a one-doctor practice near his home in Wheaton, Illinois. The amount of time needed to run that business was overwhelming, and he made the difficult decision to officially withdraw from his residency program. His interests shifted to the issue of wellness in the veterinary community, especially with the struggles he faced as a sole owner. After five years of ownership, he sold his clinic and started working as a relief veterinarian.
His interest in animal behavior, fascination with family dynamics during those in-home behavioral consultations, and his concern for improving wellbeing in the veterinary community prompted him to further his education and better serve his veterinary colleagues. In 2017 he was accepted into a master's program in social work at Loyola University in Chicago and became a licensed social worker shortly thereafter. He accepted a dual-role position as a social worker on the Veterinary Social Work team and clinical assistant professor at the University of Tennessee College of Veterinary Medicine (UTCVM). His position at UTCVM allowed him to address issues surrounding mental health and wellness in the veterinary profession and work as a primary care veterinarian in the Community Practice rotation.  Additionally, Favale was responsible for communications training for those students going through Community Practice.
Favale has special interests in providing mindful-based tools to veterinary students that can be used throughout their personal and professional lives, creating safe places together for people and their pets who experience domestic violence and exploring the interaction of family dynamics and problem behaviors in pets. In his free time, he enjoys all outdoor activities including orienteering and sailing.
Lincoln Memorial University (LMU) is a values-based learning community dedicated to providing educational experiences in liberal arts and professional studies. The LMU-Richard A. Gillespie College of Veterinary Medicine is located on LMU's main campus in Harrogate, Tennessee, with additional academic facilities in nearby Lee County, Virginia. LMU-CVM is an integral part of the University's medical programs and provides real-world, community-based education in a collaborative learning environment. For more information about LMU-CVM, call 1.800.325.0900, ext. 6600 or visit us online at vetmed.LMUnet.edu.