Buchanan Named Professor of Social Work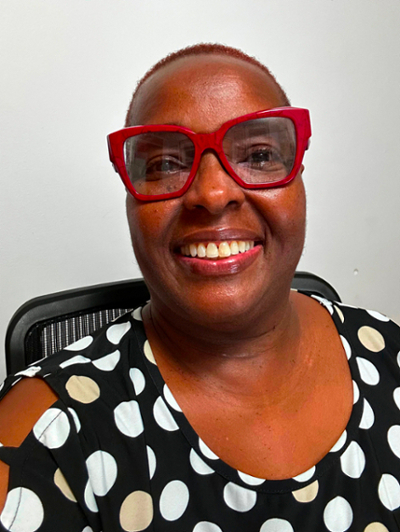 The Lincoln Memorial University (LMU) Paul V. Hamilton School of Arts, Humanities and Social Sciences (AHSS) Dean Martin Sellers has announced the promotion of Dr. Ann-Marie Buchanan to professor.
"I am delighted that Dr. Ann-Marie Buchanan has been promoted to full professor of social work. As program director and department chair, Ann-Marie worked tirelessly to ensure reaccreditation of the social work program last year," said Sellers. "Her support of faculty and staff and attention to program detail are what makes the social work program an integral part of the Paul V. Hamilton School of Arts, Humanities and Social Sciences, Lincoln Memorial University, the community and the region."
Buchanan graduated in 1995 from what is now Oakwood University in Huntsville, Alabama, with a Bachelor of Social Work (BSW). She earned her Master of Social Work in 1996 from the University of Central Florida in Orlando and her PhD in Human Services with an emphasis on management of non-profit agencies from Capella University in 2007. Buchanan began teaching full-time in 2006 and in the LMU Department of Social Work in 2013. She began her career with LMU as an assistant professor and was promoted to associate professor in 2018. She served as president of the LMU Faculty Senate from 2016-18.
"I love teaching because I get to meet wonderful social work students and help them learn how to advocate for their clients and themselves," she said.
Buchanan enjoys teaching in study abroad programs and has completed three of them. She taught in Arusha, Tanzania, with Andrews University in 2009. Two of them were in Dar Es Salaam, Tanzania, with the Kentucky Institute for International Studies (KIIS) in 2019 and 2023. She looks forward to continuing to work with faculty and students with KIIS and other study abroad programs through LMU.
Buchanan's family is very important to her. She was born and raised in the beautiful island of Jamaica, West Indies. She and her brother migrated to Brooklyn, New York, to be with their parents and baby sister in the 1970s. Her older brother, Chester, was an airline mechanic and died in 2005 from complications from diabetes. Her younger sister, Dr. Denise Buchanan Shaver, resides in Atlanta, Georgia, and has three children, Lenise, Lenaye and Woody. Buchanan has two stepdaughters. Amber, 32, recently returned from six years of teaching high school students in Nagasaki, Japan. Jazzmen, 31, lives in Kentucky and has three children, Abby, 10, Jenna, 8, and Rosey, 6.
"Chester was the best brother ever and I miss him tremendously," she said, adding, "'Auntie' and 'Grandmommy' enjoys spoiling all the children very much."
She said her career as a social worker "was being manifested before I even knew what the words meant." Her mother divorced after being in an "abusive" marriage and has been remarried for 35 years.
"Even living through a domestic violence-filled marriage, my mother is the best 'mommy' in the world," she said. "After my breast cancer diagnosis and subsequent surgeries, she calls me every night to make sure I'm OK. I'm now an eight-year cancer survivor, all praises to God."
Her favorite hobbies are singing, traveling, public speaking and playing Scrabble on her iPad against the computer. She "loves Jesus and wants to go to heaven when Jesus returns," she said.
Lincoln Memorial University is a values-based learning community dedicated to providing educational experiences in the liberal arts and professional studies. The main campus is in Harrogate, Tennessee. For more information about the undergraduate and graduate programs available at LMU, contact the Office of Admissions at 423.869.6280 or email at [email protected].