Bennett Joins LMU-CVM Faculty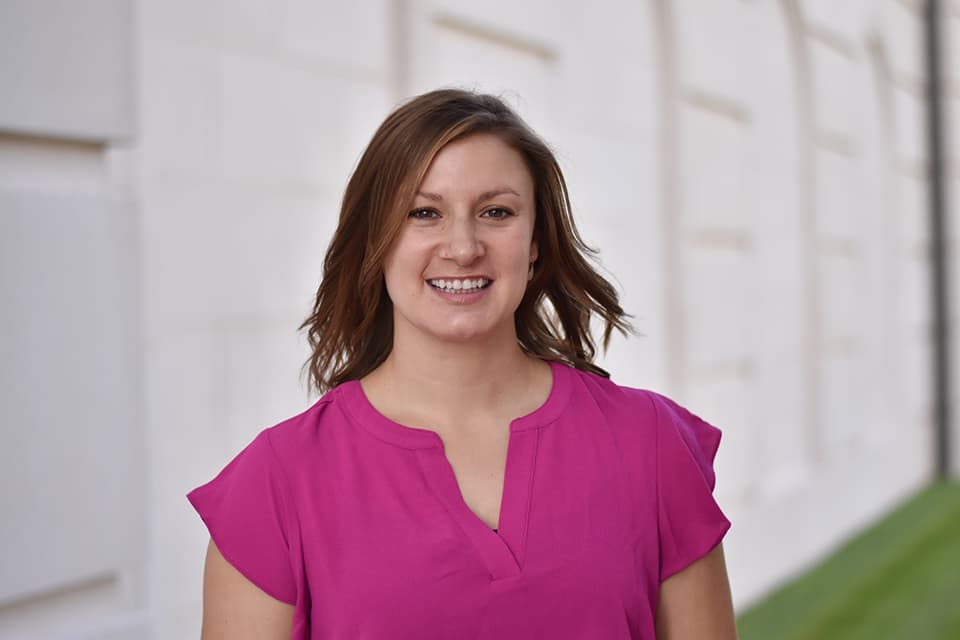 The Lincoln Memorial University – Richard A Gillespie College of Veterinary Medicine (LMU-CVM) welcomes Marissa Bennett as assistant professor with a primary focus on equine veterinary medicine and teaching equine clinical skills labs.
"While in ambulatory practice, the most fulfilling aspect of my job was teaching," Bennett said. "Whether it was educating clients on nutrition, instructing a vet assistant on venipuncture or helping an intern veterinarian perfect their laceration repairs, I've found teaching to be incredibly rewarding. I'm excited to join LMU-CVM's faculty and play a role in making future veterinarians practice-ready upon graduation."
Bennett earned her Bachelor of Science in Animal Science from University of Findlay, in Findlay, Ohio, in 2014 and received her Doctor of Veterinary Medicine (DVM) from Auburn University's College of Veterinary Medicine, in Alabama, in 2018.
She is from Bethlehem, New Hampshire, originally and most recently from Staunton, Virginia, in the Shenandoah Valley. She was an associate veterinarian at Blue Ridge Equine Clinic's Valley Division, based in Staunton, from 2019-2023
Bennett grew up on a small family farm in Northern New Hampshire with beef cattle and horses. She showed Quarter Horses and Paints competitively in the Northeast throughout her middle school and high school years. While pursuing her DVM, Bennett worked as an assistant in the JT Vaughan Large Animal Teaching Hospital and later was hired as a student resident during her clinical year. Following graduation from Auburn University, Bennett completed a year-long rotating equine internship at Pilchuck Veterinary Hospital in Snohomish, Washington. After her internship, Bennett accepted a position as an equine ambulatory veterinarian at Blue Ridge Equine Clinic's Valley Division. While practicing equine medicine, Bennett worked in low-cost vaccine clinics on weekends and served as a guest lecturer for Randolph College's pre-veterinary program. Additionally, Bennett took on the role of satellite practice manager in 2021.
Lincoln Memorial University (LMU) is a values-based learning community dedicated to providing educational experiences in the liberal arts and professional studies. The LMU-Richard A. Gillespie College of Veterinary Medicine is located on LMU's main campus in Harrogate, Tennessee, with additional academic facilities in nearby Lee County, Virginia. LMU-CVM is an integral part of the University's medical programs and provides real-world, community-based education in a collaborative learning environment. For more information about LMU-CVM, call 1.800.325.0900, ext. 6600 or visit us online at vetmed.LMUnet.edu.