LMU School of Business to Launch Online Master of Science in Business Analytics in January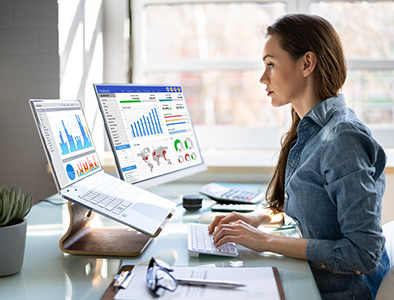 Lincoln Memorial University (LMU) School of Business will launch an online Master of Science in Business Analytics (MSBA) degree program in January. The 30-credit hour masters degree program is designed for working professionals and delivered online.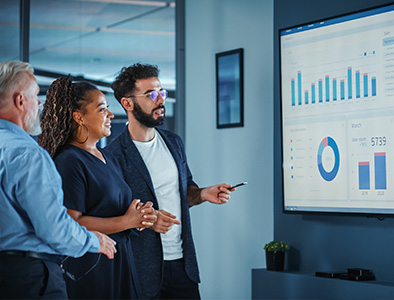 According to Forbes over half of global businesses use data insights to monitor and improve financial performance, drive strategy and change, and improve processes while reducing costs. Over 71% of businesses are looking to accelerate their business analytics efforts. An advanced business degree focusing on analytics will position a person well to take the next step in their career and increase earning potential.
"The use of business analytics drives organizational decision making and is pertinent to the creation and continuation of a sustainable competitive advantage. The need for analytics across industry sectors is indisputable, and we have designed a degree that prioritizes the use of descriptive, inferential, predictive, and prescriptive analytics methods within multiple business disciplines," LMU School of Business Dean Kelsey Metz, PhD, said. "This program is designed to meet the needs of working professionals and is offered in an entirely online format."
The degree will be offered beginning in January 2024. Key concepts include the understanding and application of statistical methods, data communication and visualization, programming, data acquisition and management, data mining, and more. Special emphasis is placed on the use of analytics methods within the fields of management, marketing, sales, accounting, finance, operations, and supply chain. The program can be completed in as little as 16 months and aims to develop students who are critical thinkers with a wide variety of analytic skills and a team mentality.
The LMU School of Business is accredited by the Accreditation Council for Business Schools and Programs (ACBSP). LMU offers undergraduate business majors and programs in general business, accounting, business analytics, finance, health care administration, management, management information systems, marketing and sport management at the main campus in Harrogate, Tennessee. The Master of Business Administration (MBA) program is available online with concentrations in business analytics, digital marketing, health care administration, general business sport management, strategic management, supply chain management and technology management. The School of Business also offers a dual MBA degree in conjunction with the LMU-DeBusk College of Osteopathic Medicine, Duncan School of Law and the LMU-College of Veterinary Medicine. A Master of Health Administration (MHA) degree program and Doctor of Business Administration (DBA)program complete the school's offerings.
Lincoln Memorial University is a values-based learning community dedicated to providing educational experiences in the liberal arts and professional studies. The main campus is located in Harrogate, Tennessee. For more information about the undergraduate and graduate programs available at LMU, contact the Office of Admissions at 423-869-6280 or email at [email protected].