LMU-DeBusk College of Osteopathic Medicine Welcomes Class of 2027 for Orientation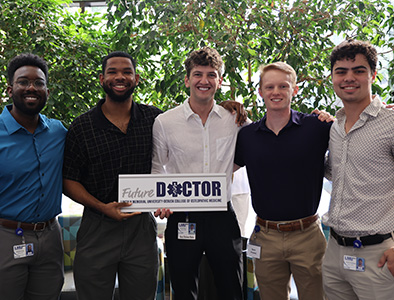 The Lincoln Memorial University-DeBusk College of Osteopathic Medicine (LMU-DCOM) welcomed 459 new students pursuing the Doctor of Osteopathic Medicine (DO) degree one Monday. The LMU-DCOM Class of 2027 includes 216 students at DCOM at LMU-Knoxville in Knoxville, Tennessee, and 243 students at the LMU main campus in Harrogate, Tennessee.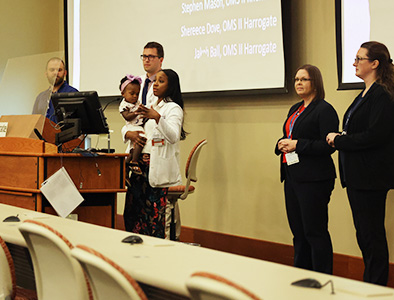 The newest members of the LMU academic community will participate in week-long orientation activities and social opportunities designed to help students settle into the rigors of medical school and meet their colleagues for the next four years. Among the topics covered will be financial aid, curriculum, exam services, study strategies, student life, clinical rotations, diversity, equity and inclusion and student conduct.
The Class of 2027 will begin pre-clinical studies on Monday, July 24. LMU-DCOM's curriculum is a four-year, full-time academic and clinical degree program leading to granting of the DO degree. The curriculum will stress the interdependence of the biological, clinical, behavioral and social sciences. LMU-DCOM emphasizes the education of physicians for primary care medicine, employing the distinctive osteopathic principles for the maintenance of health and treatment of disease. The pre-clinical, didactic studies make up the first two years of the curriculum followed by two years of clinical training.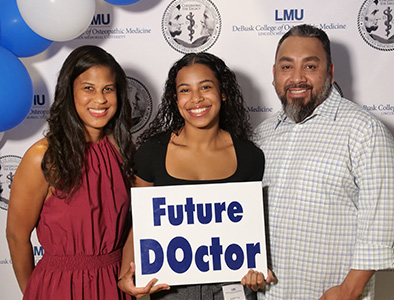 LMU-DCOM received 5,855 applications for the Class of 2027. The institution is home to more medical students than any other university in Tennessee. LMU-DCOM's Class of 2027 includes 214 students from the Southern Appalachian region with 154 of those students from the tri-state region of Tennessee, Kentucky and Virginia. Seven recent LMU undergraduate degree recipients were admitted to LMU-DCOM.
The Class of 2027 is 42% male and 58% female. The average age is 25 with the youngest student at 21 and the oldest student at 53. 
Approximately 150 members of the class arrived early to take part in the pre-matriculation Anatomy Boot Camp. The three-week program provides early exposure to gross anatomy as well as building a core of study skills that will serve students well throughout medical school. The program is a supplement to the Medical Gross Anatomy course at the center of the first-year curriculum.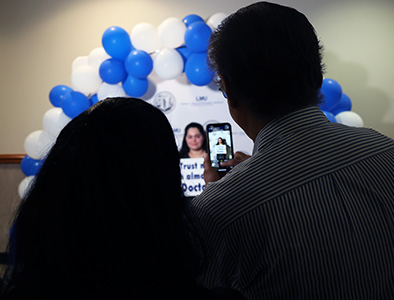 The DeBusk College of Osteopathic Medicine is located on the campus of Lincoln Memorial University in Harrogate, Tennessee and at LMU-Knoxville in Knoxville, Tennessee. LMU-DCOM is an integral part of LMU's values-based learning community and is dedicated to preparing the next generation of osteopathic physicians to provide health care in the often-underserved region of Appalachia and beyond. For more information about LMU-DCOM, call 1.800.325.0900, ext. 7082, email [email protected], or visit us online at http://med.LMUnet.edu.