Schott Joins Faculty of Harrogate PA Program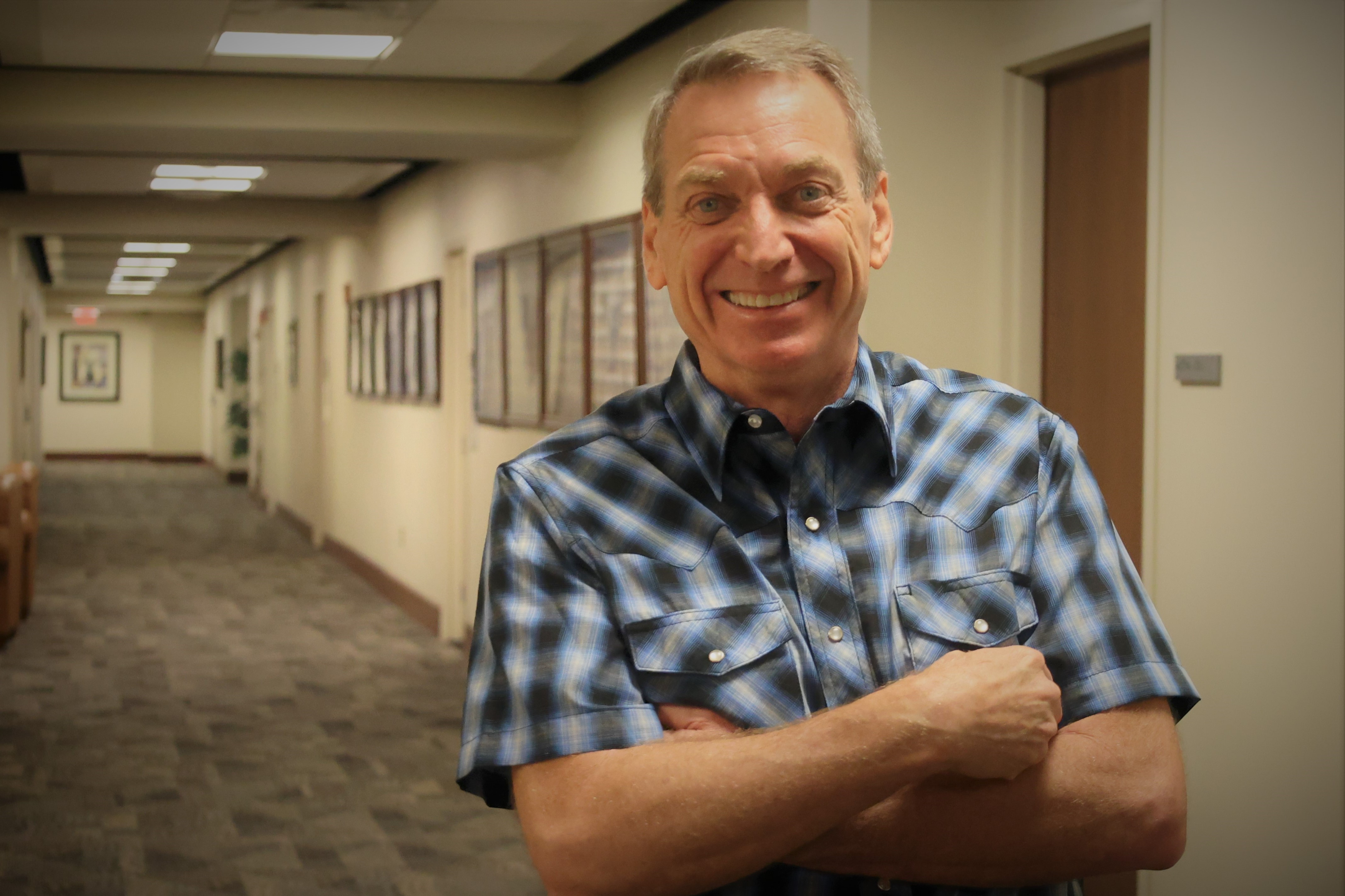 Lincoln Memorial University-School of Medical Sciences (LMU-SMS) is pleased to announce the appointment of Randy Lee Schott as associate professor for the Physician Assistant (PA) Program in Harrogate.
Schott has precepted students in clinical and residency portions of their training programs, usually one-on-one, for over 25 years. He spent 20 years in the United States Air Force (USAF) retiring in 2000.  He has worked in family practice, internal medicine, emergency medicine, urgent care, orthopedics, and substance abuse medicine over his medical career.
Among his achievements, Schott was named the USAF Medical Administrator of the Year in 1987.  He was also an honor graduate from the USAF PA Program.
Schott recently moved to the area from Battle Creek, Michigan. He has a miniature sheltie named Bob that mentors PA students on the weekends.
PAs are health care professionals licensed to practice medicine with supervision from a doctor of medicine (MD) or doctor of osteopathic medicine (DO). As a team with the supervising physician, the PA provides diagnostic and therapeutic patient care, takes patient histories, performs physical examinations, orders diagnostic studies, and develops and carries out treatment plans. PAs also work in research, administrative and academic positions. PAs work in private physician offices, clinics, hospitals, health maintenance organizations, neighborhood health centers, federal and state facilities, the Armed Services, industries, universities, medical schools, and many other settings.
The LMU PA Program in Harrogate, Tennessee, uses dedicated, experienced faculty in academics with clinical and research expertise and state-of-the-art technology. Students experience first-class, hands-on medical education using simulated trainers, students practice procedural skills such as intravenous catheter insertion, lumbar puncture, and point-of-care ultrasound.
Established in 2019, the School of Medical Sciences (LMU-SMS) is home to LMU's PA program with a primary care focus at the main campus in Harrogate, Tennessee, a PA program with a surgical focus at LMU-Knoxville, the online Doctor of Medical Science (DMS) program, and the Bachelor of Medical Laboratory Science (MLS) program. The school supports the University's mission of service to Appalachia and other underserved areas by maintaining high quality medical education and supporting student success.