LMU PA Students Gather Donations for CCM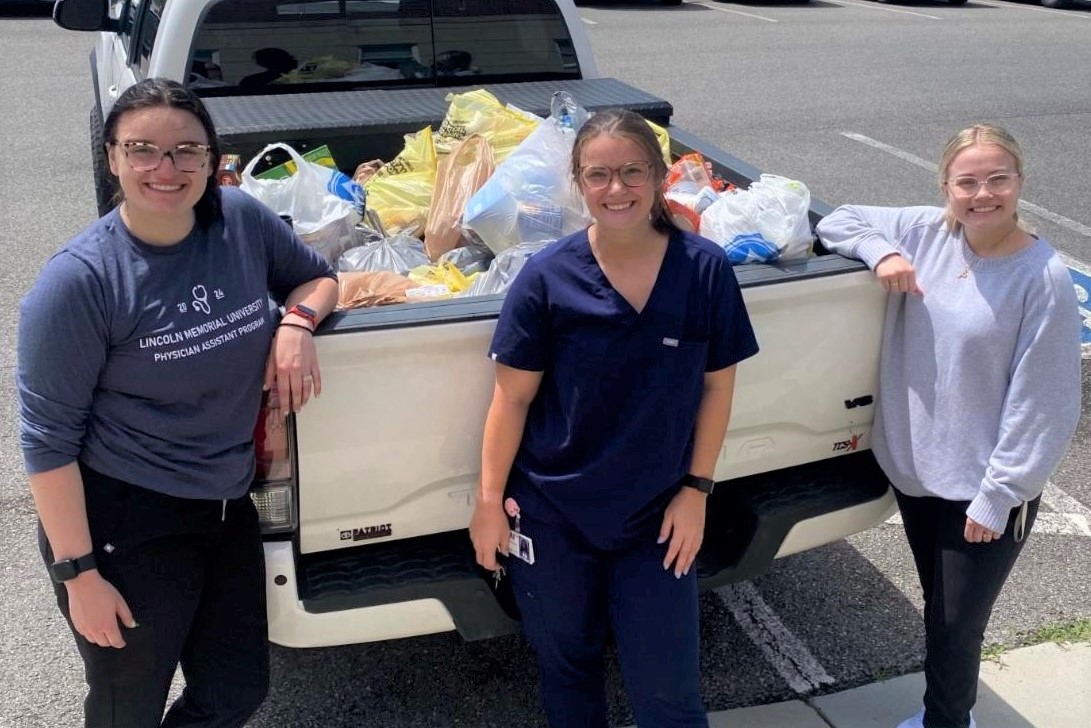 The Lincoln Memorial University (LMU) School of Medical Sciences (SMS) Harrogate Physician Assistant (PA) Program held a month-long donation collection competition for Cooperative Christian Ministry (CCM). 
Class of 2024 Student Government Association Outreach Chair Hudson Patrick brought together the classes of 2024 and 2025 to make a significant impact on the lives of individuals in need. 
CCM is a prominent organization in Middlesboro, Kentucky, dedicated to providing essential resources like clothing, food, and hygiene products to those facing challenging circumstances. To support CCM's mission and promote a spirit of philanthropy and camaraderie among PA students, the LMU SMS Harrogate PA program launched a friendly donation collection competition between the classes of 2024 and 2025. 
Throughout the entire month, students from both classes enthusiastically participated to gather a vast array of contributions. The competition garnered an impressive donation count, exceeding 700 items. 
This initiative aligns with LMU's core values of service and compassion, instilled in its students to become not only skilled medical professionals but also caring individuals dedicated to community welfare. 
Established in 2019, the School of Medical Sciences (LMU-SMS) is home to LMU's PA program with a primary care focus at the main campus in Harrogate, Tennessee, a PA program with a surgical focus at LMU-Knoxville, the online Doctor of Medical Science (DMS) program, and the Bachelor of Medical Laboratory Science (MLS) program. The school supports the University's mission of service to Appalachia and other underserved areas by maintaining high quality medical education and supporting student success.