MLS Graduates Continue Tradition of Perfect Exam Pass Rate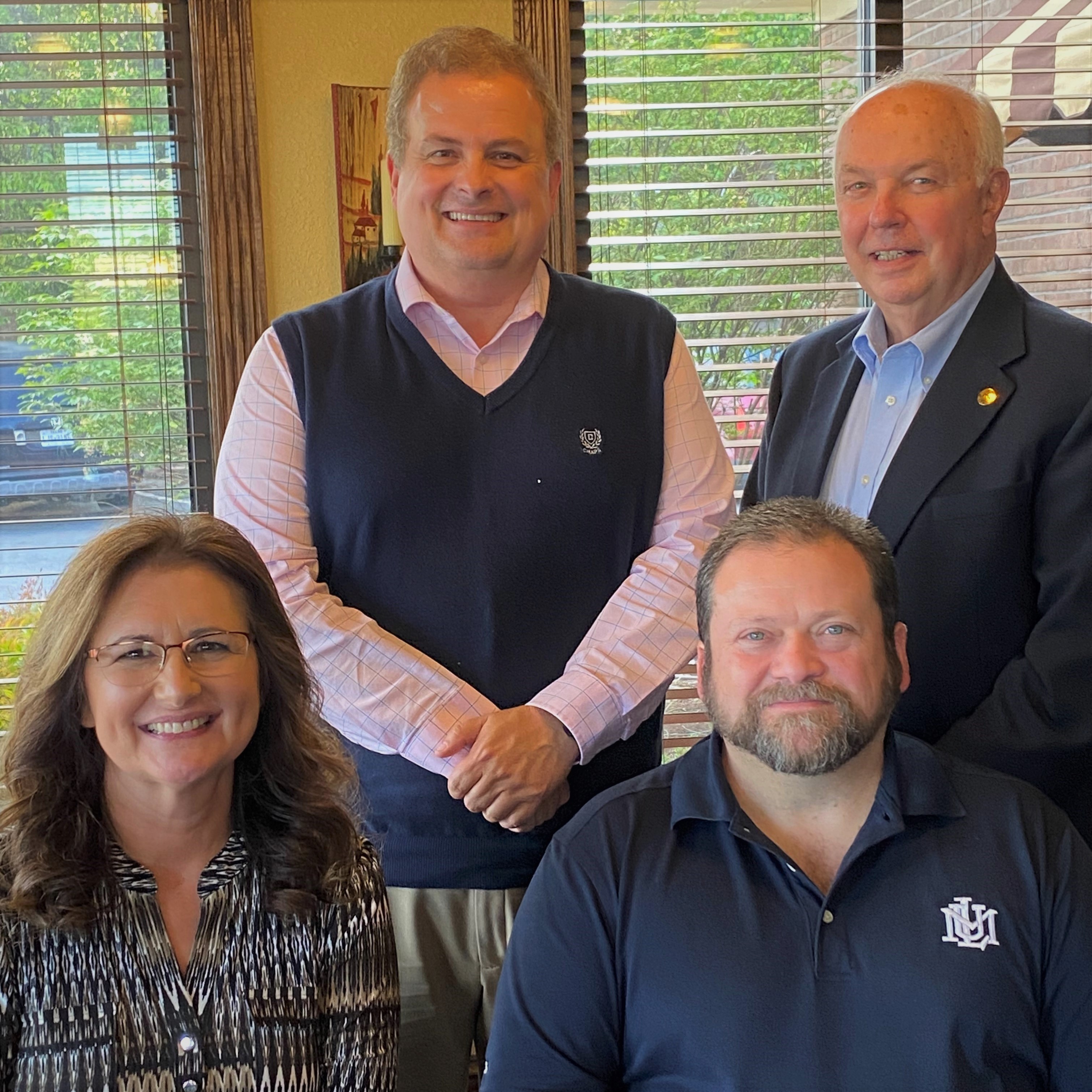 Caption: MLS faculty members posing for a group photo. Back, Dr. Bill Engle and Dr. Mark Camblin (previous faculty member). Front, Dr. Sandra Southern and Dr. Steven Edwards.
The Lincoln Memorial University (LMU) Bachelor of Science in Medical Laboratory Science (MLS) program Class of 2023 continued a tradition of achieving a 100% first-attempt pass rate on the American Society for Clinical Pathology (ASCP) Board of Certification (BOC) Exam.
Since 2005, every graduating class has celebrated this achievement and has had both categorical and composite scores that far surpass the national average for university-based National Accrediting Agency for Clinical Laboratory Sciences (NAACLS) accredited programs.
The top score was 633 compared to the national average of 465, and the class average was 571 compared to the national average of 765 and a minimum passing score of 400. The highest individual categorical score was 719 in the Laboratory Operation section of the exam, and the highest categorical class average score was 617 in the Immunohematology section. The national pass rate is 74%.
"Our graduates exceeded the national average pass rate in all seven categories on the ASCP BOC Exam," said Program Director Bill Engle. "There were 1,297 MLS graduates who sat for the ASCP BOC Exam from January 1 to May 17, 2023. Our top graduate ranked in the top 7% of all graduates of all MLS programs in the US who tested during this period."
The MLS curriculum consists of 42 credit hours of major requirements designed to be completed in four semesters. Students are not required to complete all the general education prerequisites before entering the program. Students must first be accepted to LMU to apply for the MLS program. A Medical Laboratory Science degree demonstrates professional competency in the clinical laboratory science field, including but not limited to hematology, immunohematology, clinical chemistry, clinical microbiology, urinalysis, immunology/serology, and laboratory management.
Each class has also achieved 100% employment for graduates who usually have multiple offers, Engle said. According to Salary.com, the average Clinical Laboratory Scientist's salary in the United States is $71,039.
Students at the sophomore level and above can apply for admission to the MLS program at  https://www.lmunet.edu/school-of-medical-sciences/documents/Application.Form.Med.Lab.Science.pdf
 For more information on the program or how to apply, please contact Engle at [email protected] or call 423-869-6471.
Established in 2019, the School of Medical Sciences (LMU-SMS) is home to LMU's PA program with a primary care focus at the main campus in Harrogate, Tennessee, a PA program with a surgical focus at LMU-Knoxville, the online Doctor of Medical Science (DMS) program, and the Bachelor of Medical Laboratory Science (MLS) program. The school supports the University's mission of service to Appalachia and other underserved areas by maintaining high quality medical education and supporting student success.