LMU Equine Veterinary Education Program Recruiting Second Class for Fall 2024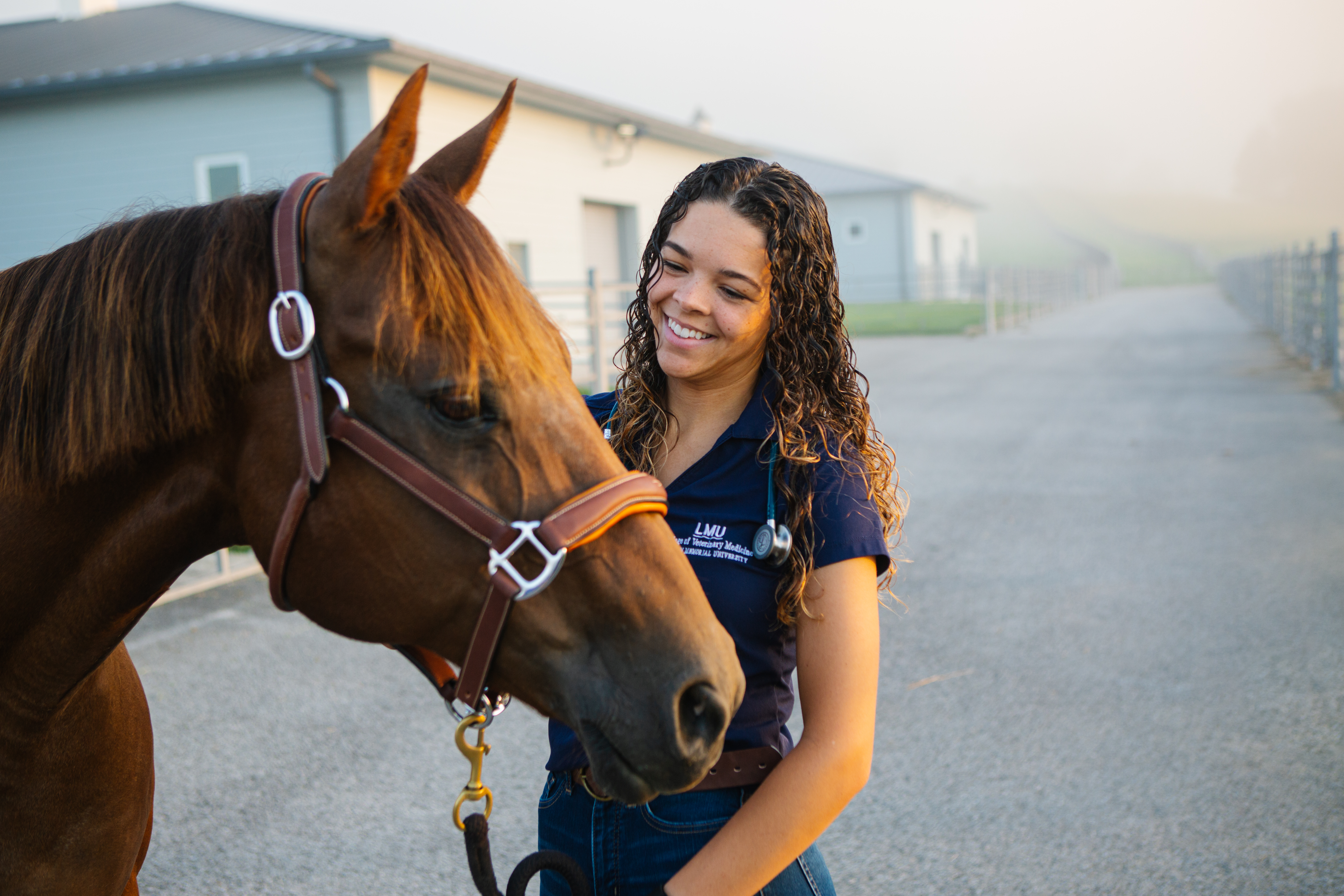 Lincoln Memorial University (LMU) is now accepting applications to the Equine Veterinary Education Program (EVEP) for the Fall 2024 semester.
The unique and revolutionary program, designed to address the nationwide shortage of equine veterinarians and reduce the cost of veterinary education for admitted students, was first announced in late Fall 2022. The EVEP recruits students with extensive equine experience whose proficiencies will be verified with videos, interviews, and references. The program includes two-and-a-half years of undergraduate pre-veterinary education and four years of professional veterinary education at the LMU-Richard A. Gillespie College of Veterinary Medicine (LMU-CVM). Accepted students will complete paid immersive summer work experiences at pre-approved farms, ranches, and cooperating equine practices.
"The University and program administration are sensitive to the increasing cost of college education for today's postsecondary learners, and many high-school seniors graduate with several college credits," said Program Consultant, Jim Heird, Ph.D. "With the right college prep courses taken in high school, a student could graduate from veterinary school in under six years from the start of their undergraduate coursework."
Successful applicants will need an appropriate high school GPA, standardized test scores, and a video showing their equine capabilities. Full application details and admission standards are available in the program's e-brochure on the University website.
Admission to the EVEP includes a guaranteed seat in the LMU-Richard A. Gillespie College of Veterinary Medicine (LMU-CVM), provided certain academic benchmarks are met throughout a student's undergraduate coursework. Interested applicants are encouraged to review program materials at https://www.lmunet.edu/college-of-veterinary-medicine/undergraduate-programs/equine-veterinary-education-program.
For additional questions, please contact Kathleen Thomas, LMU-CVM Director of Graduate Programs, at
[email protected]
.
Lincoln Memorial University is a values-based learning community dedicated to providing educational experiences in the liberal arts and professional studies. The main campus is in Harrogate, Tennessee. For more information about the undergraduate and graduate programs available at LMU, contact the Office of Admissions at 423.869.6280 or email at
[email protected]
.