Evans Leading Kentucky Department of Agriculture Committee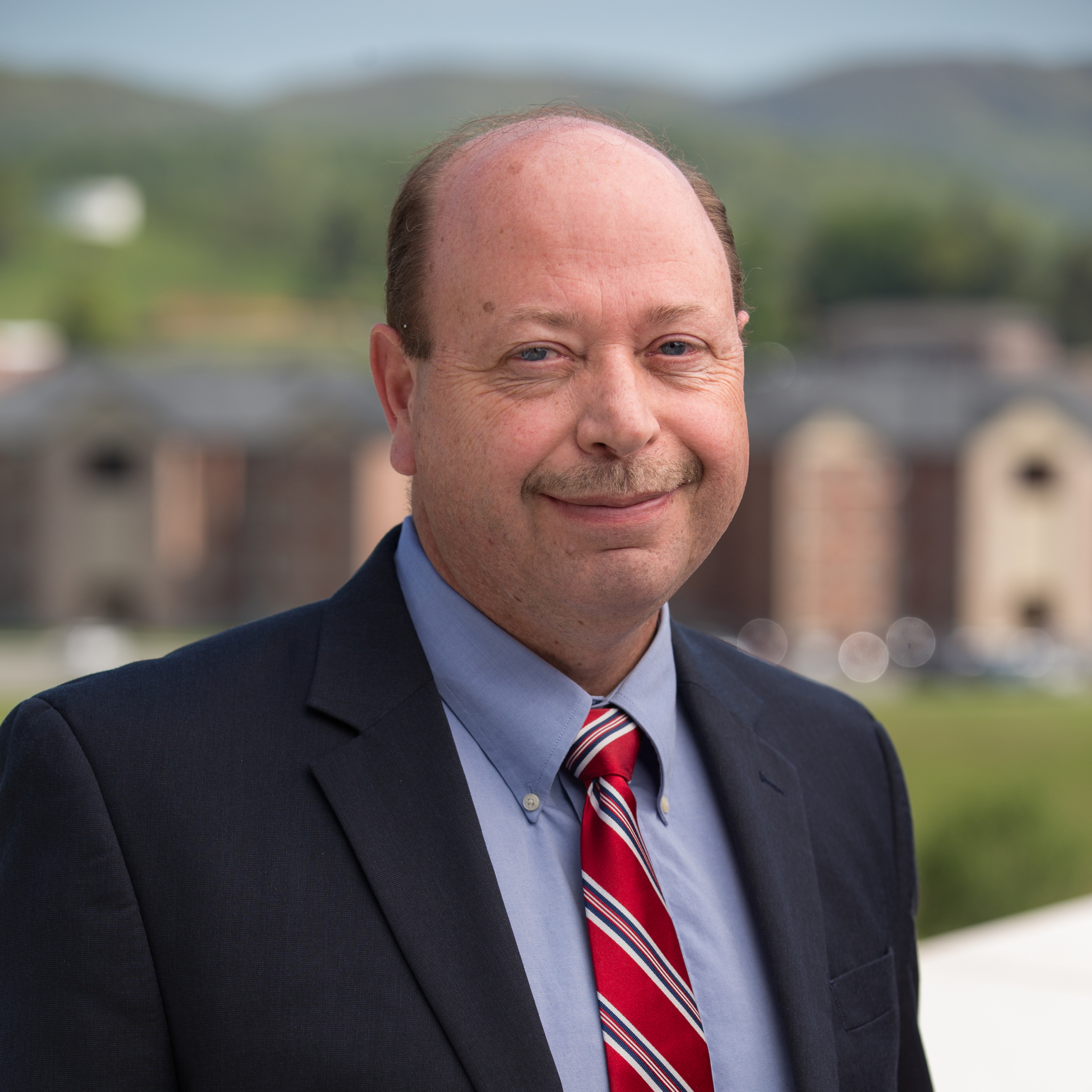 Lincoln Memorial University-Richard A. Gillespie College of Veterinary Medicine (LMU-CVM) Associate Dean of Career Services and Professional Development Randall K. Evans, DVM, CPCC, has been named a committee chairperson for the Kentucky Department of Agriculture Veterinary Working Group.
The group of agriculture industry stakeholders has been named to begin its task of looking for solutions to the state's large animal veterinarian shortage.
"I am honored that Commissioner of Agriculture Dr. Ryan Quarles, Chief of Staff Keith Rogers, and the Kentucky Department of Agriculture have selected me to chair this important committee," Evans said. "I am grateful as a native of southeastern Kentucky to have this opportunity to assist Kentucky residents to accomplish their dream of becoming a veterinarian and to have a part in the LMU-CVM fulfilling our mission to Appalachia."
Evans is leading the committee tasked with developing a strong pipeline of Kentucky students to veterinary school. The three other committees will examine opportunities to develop relationships with veterinary schools and students; explore ways to provide jobs to graduates; and find ways of keeping rural, large animal veterinarians in practice.
Evans attended the University of Kentucky as an animal science major and is a 1987 graduate of the Auburn University College of Veterinary Medicine (CVM). In 1989, Evans joined LMU full-time as the Director of the Veterinary Technology Program and has 13 years of mixed-animal veterinary clinical experience. In 2003, Evans was named Chair of the Allied Health Department and in 2007 he became the founding dean of the School of Allied Health Sciences. In 2000, he was awarded the LMU Houston Award for Excellence in Teaching and then in 2021 he received the LMU-CVM Distinguished Service Award.
Nationwide, a shortage of large animal veterinarians is creating a negative impact as farmers search to find the veterinary care they need for their animals. Large animal veterinarians are essential to the protection of the nation's food supply. Only 5% of veterinarians in the U.S. practice on large animals. The other 95% have turned to companion animal practices, research, or regulatory. In Kentucky, only about 3 percent of veterinarians have dedicated large animal practices.
In 2022, the Kentucky Department of Agriculture invited industry stakeholders to participate in meetings to discover reasons for the vet shortage and possible solutions. The idea for a working group was developed out of these discussions. Stakeholders attributed the shortages to the salaries, debt load, burnout, and retirements.
Lincoln Memorial University (LMU) is a values-based learning community dedicated to providing educational experiences in the liberal arts and professional studies. The LMU-Richard A. Gillespie College of Veterinary Medicine is located on LMU's main campus in Harrogate, Tennessee, with additional academic facilities in nearby Lee County, Virginia. LMU-CVM is an integral part of the University's medical programs and provides real-world, community-based education in a collaborative learning environment. For more information about LMU-CVM, call 1.800.325.0900, ext. 6600 or visit us online at vetmed.LMUnet.edu.