Belcher Joins Faculty of Harrogate PA Program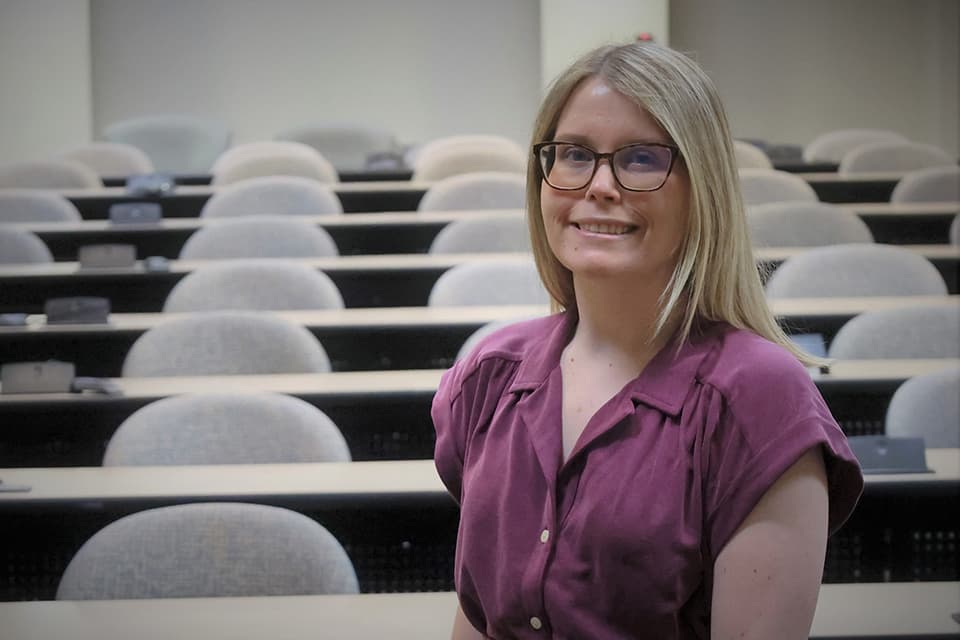 Lincoln Memorial University-School of Medical Sciences (LMU-SMS) is pleased to announce the appointment of Brittany Belcher as assistant professor in the didactic faculty for the Physician Assistant (PA) Program in Harrogate.
Belcher earned her Master of Science in Physician Assistant Studies from the University of the Cumberlands in May 2020. Prior to that, she obtained a Bachelor of Arts in Appalachian Studies from Berea College in May 2012.
Before joining LMU, Belcher was an Infectious Disease Physician Assistant at Baptist Health in Corbin, where she served from July 2020 to July 2023. Her dedication to patient care and commitment to excellence make her a valuable addition to our faculty.
After completing her bachelor's degree, she returned to her hometown in Barbourville, Kentucky, and worked as a case manager for Social Security & Disability cases in a local law office. In 2017, she decided to pursue the prerequisites for PA school and was accepted in 2018.
Beyond her academic and professional pursuits, Belcher enjoys spending time with her family and traveling alongside her husband Michael. They reside in Barbourville, Kentucky.
PAs are health care professionals licensed to practice medicine with supervision from a doctor of medicine (MD) or doctor of osteopathic medicine (DO). As a team with the supervising physician, the PA provides diagnostic and therapeutic patient care, takes patient histories, performs physical examinations, orders diagnostic studies, and develops and carries out treatment plans. PAs also work in research, administrative and academic positions. PAs work in private physician offices, clinics, hospitals, health maintenance organizations, neighborhood health centers, federal and state facilities, the Armed Services, industries, universities, medical schools, and many other settings.
The LMU PA Program in Harrogate, Tennessee, uses dedicated, experienced faculty in academics with clinical and research expertise and state-of-the-art technology. Students experience first-class, hands-on medical education using simulated trainers, students practice procedural skills such as intravenous catheter insertion, lumbar puncture, and point-of-care ultrasound.
Established in 2019, the School of Medical Sciences (LMU-SMS) is home to LMU's PA program with a primary care focus at the main campus in Harrogate, Tennessee, a PA program with a surgical focus at LMU-Knoxville, the online Doctor of Medical Science (DMS) program, and the Bachelor of Medical Laboratory Science (MLS) program. The school supports the University's mission of service to Appalachia and other underserved areas by maintaining high quality medical education and supporting student success.