LMU School of Mathematics and Sciences Hosting STEM Camp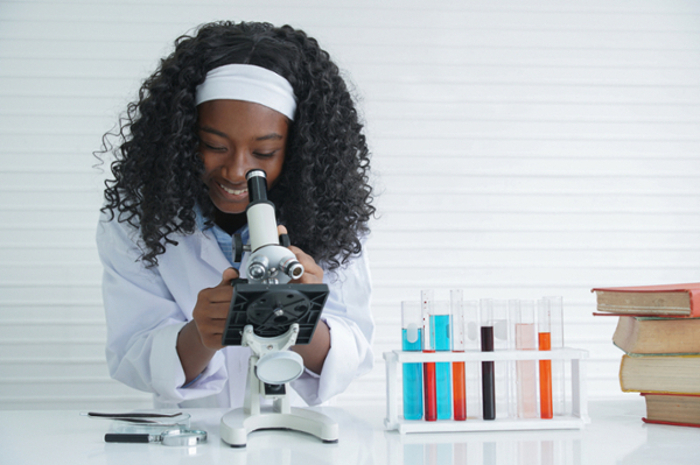 The Lincoln Memorial University (LMU) School of Mathematics and Sciences will host a summer learning experience for students rising in grades one through 12 during its upcoming STEM Camp.
The camp, held July 10-14, will offer participating students activities in the STEM fields – science, technology, engineering and mathematics. The activities will be led by undergraduate, graduate and professional school faculty.
"I am thrilled about the School of Mathematics and Sciences' STEM Camp taking place in July," said Dr. Adam Rollins, dean of the School of Mathematics and Science and professor of biology. "The camp is designed to ignite curiosity and inspire a love for science, technology, engineering and mathematics among students in first through 12th grades. Our STEM Camp offers an incredible range of exciting and engaging experiences that will captivate young minds this summer."
Camp will begin each day at LMU's Hamilton Mathematics and Science building. Students in grades seven through 12 will be in camp from 9 a.m. until 3 p.m., while students in first through sixth grades will attend from 9 a.m. until 12:30 p.m. Lunch will be provided daily.
"From exploring the wonders of astronomy to chemistry explorations like making slime, we have an array of activities that will leave participants eager to discover more. Participants can immerse themselves in a wide range of activities such as exploring the captivating world of ecology and conservation biology by embarking on a birding expedition across our beautiful campus or delve into the intricate relationship between water and humans," said Rollins. "Additionally, there are opportunities for students to explore the mysteries of the strange world of slime molds as well as learn about the growth and identification of major types of bacteria. They may also engage in exciting engineering activities that will challenge their problem-solving skills and ignite their passion for innovation."
Students in grades seven through 12 will have expanded experiences as they engage with LMU's renowned professional schools. During the afternoon sessions participants will get hands-on experience covering a wide range of topics such as ultrasound applications, anatomy activities, patient simulations, immersive tours and engaging interactive discussions. These unique opportunities will allow the students to explore potential careers and gain valuable insights into the professional world.
"Don't miss out on this incredible opportunity to dive into the world of STEM and experience the excitement of discovery. Join us at STEM Camp and unlock your potential across the fascinating fields of science, technology, engineering and mathematics," said Rollins. "Register today to secure your spot and embark on an unforgettable summer adventure!"
Registration cost is $50 per person for the entire week. For more information or a STEM Camp application, contact Gerald Branham, recruitment and student success coordinator for the School of Mathematics and Science, at [email protected]. To register online, visit https://securelb.imodules.com/s/1119/16/interior.aspx?sid=1119&gid=1&pgid=4164&cid=7269.
Lincoln Memorial University is a values-based learning community dedicated to providing educational experiences in the liberal arts and professional studies. The main campus is in Harrogate, Tennessee. For more information about the undergraduate and graduate programs available at LMU, contact the Office of Admissions at 423.869.6280 or email at [email protected].