Lockhart Named LMU Railsplitter Assistant Athletic Director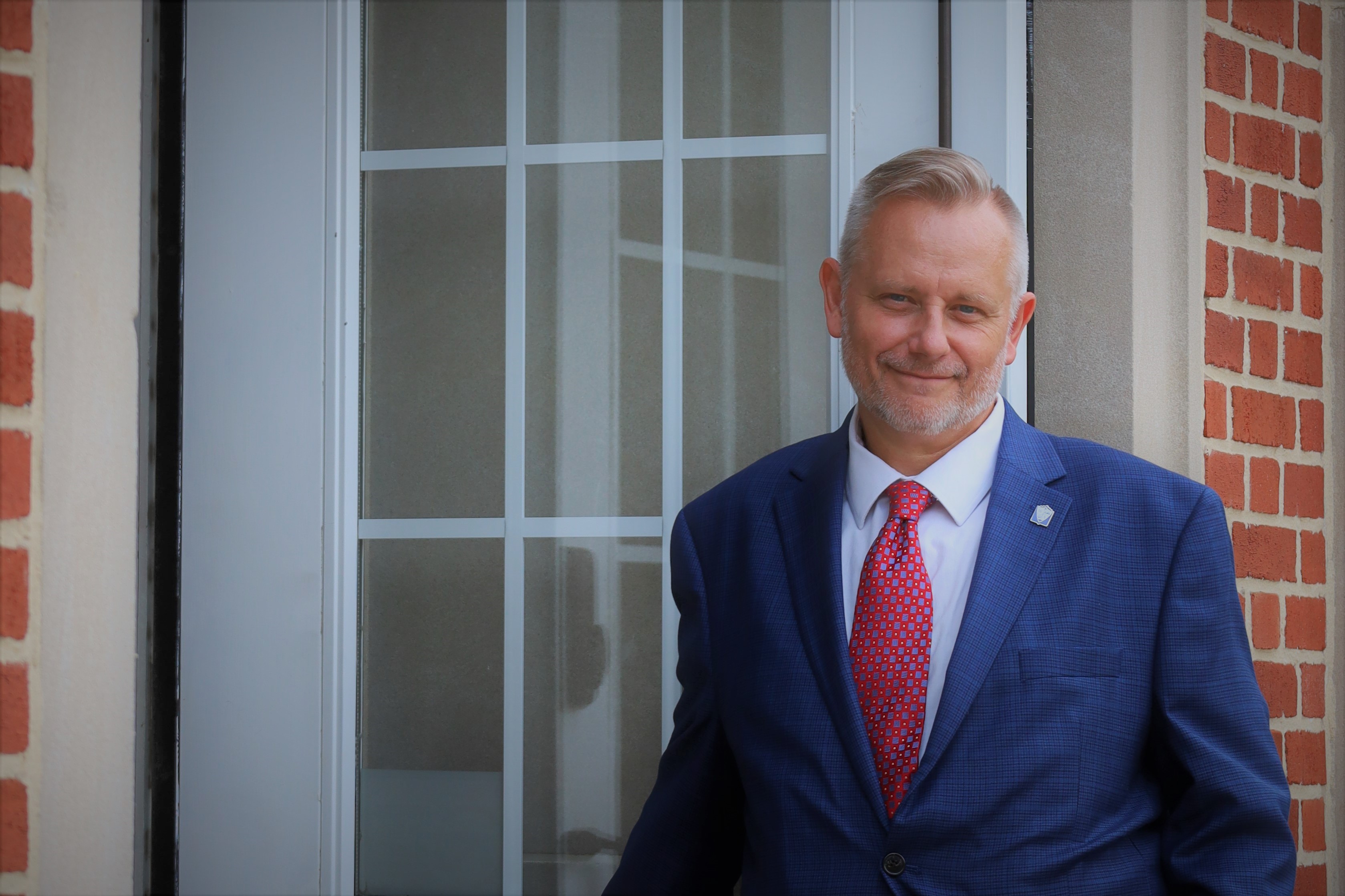 Lincoln Memorial University (LMU) Railsplitter Athletics is pleased to announce that Bobby Lockhart has been named assistant athletic director.
"I am incredibly happy for Mr. Lockhart and his family! As a long-serving member of the LMU and JFWA academic community, Mr. Lockhart is the epitome of Railsplitter spirit," said LMU Executive Vice President for Administration Jody Goins. "He conducts himself with class, grace, and a deep desire to positively impact the lives of everyone around him. Given his vast experience, intellect, and athletic pedigree, he is the perfect choice to fill this vital position in LMU Athletics. LMU student-athletes will thrive from his wisdom and focus on a healthy, holistic student-athlete experience."
Lockhart was named principal of J. Frank White Academy (JFWA) in 2019 and has served the school for the last 27 years in numerous roles including interim principal, assistant principal, athletic director, English and economics instructor, as well as coach for tennis, baseball, basketball and cross country.
Over the years Lockhart helped JFWA accumulate a respectable resume of athletic accomplishments. During his tenure as JFWA tennis coach, his teams won seven district titles, four regional titles, and two teams (both in girls tennis) advanced to the state final four. In addition, two singles players and three doubles teams advanced to the state tournament. Two doubles teams were Class A/AA state finalists/runners-up. JFWA won numerous district and regional singles and doubles titles, and Lockhart was named district tennis coach of the year five times. Under his guidance, four Academy cross country runners advanced to the state meet, and one runner won the Region One Class A/AA cross country championship. In track, one runner advanced to the state meet, finishing 5th in the 3200-meter race. Several of the basketball teams he helped coached advanced to the regional tournament, and he served as district and/or regional tournament director numerous times for tennis, basketball, and baseball.
He was also head coach of the LMU men's and women's cross country teams from 1998-2002, and the men's team finished second in the Gulf South Conference in 1998. He ran cross country for LMU from 1985–1988.
As JFWA principal, he successfully steered the Academy during the expansion into grades K-3 in fall 2019, resulting in the school's largest enrollment to date. He led the efforts to adapt to online learning in spring 2020 at the start of the pandemic, then managed in-person school with pandemic procedures in 2020-2021. Under his leadership, JFWA also completed a successful five-year re-accreditation visit in 2021 from Cognia, resulting in reaffirmation for the longest timeframe possible (five years).
"I'm thankful for all the experiences I have had in my career at LMU and now the opportunity to be part of LMU athletics is exciting to me," Lockhart said. "Being a Railsplitter myself, I have been pleased to watch the university's athletics programs grow and excel over the years and have taken pride in instilling a love of sports as often as possible to Academy students and seeing them go on to the next level to compete."
Lockhart has earned two undergraduate degrees from LMU in accounting (1991) and English (1994). He earned his Master of Arts in English Language and Literature from Western Kentucky University in 1999 and his EdS in Educational Leadership from LMU in 2017. Lockhart and his wife Nikki reside in New Tazewell, Tennessee. They have two sons, Christian and Nicholas.
Lincoln Memorial University is a values-based learning community dedicated to providing educational experiences in the liberal arts and professional studies.  The main campus is located in Harrogate, Tennessee. For more information about the undergraduate and graduate programs available at LMU, contact the Office of Admissions at 423.869.6280 or email at [email protected].