JFWA Welcomes Hudson as New Upper School Principal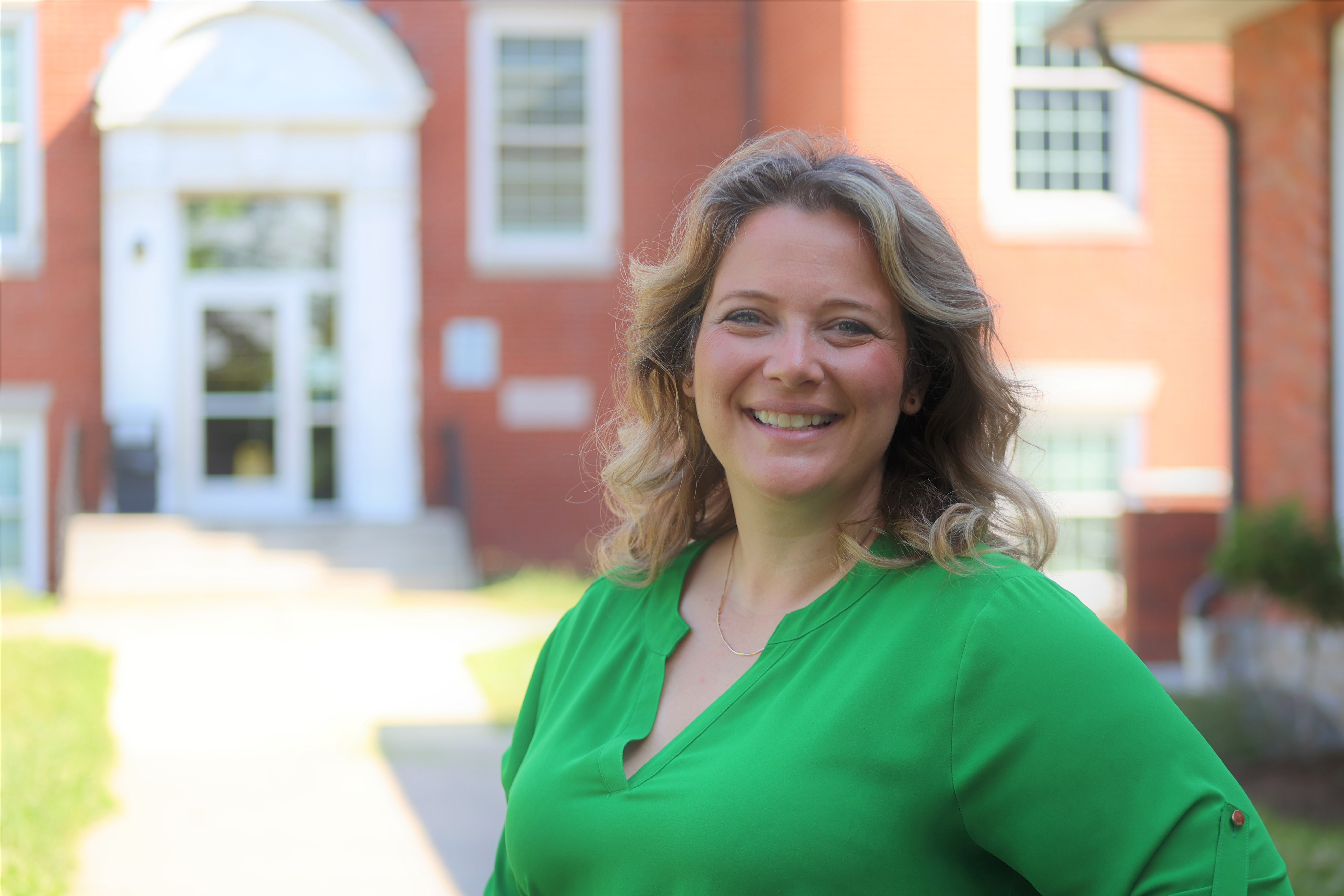 The J. Frank White Academy (JFWA) is pleased to welcome Dr. Kristina Hudson as the new Upper School Principal.
"Dr. Hudson's extensive experience in education, her dedication to student success, and her commitment to academic excellence make her an ideal choice to lead the esteemed institution into the future," said Lincoln Memorial University (LMU) Executive Vice President for Administration Jody Goins.
Hudson brings a strong educational background to her new role. She holds a Doctor of Education in Instructional Leadership, which she earned from LMU in 2018. Her doctoral research focused on "Teachers' Perceptions of Homework: Purpose, Policy, Practice, and Tenure." Prior to that, she completed an Educational Specialist degree in Curriculum and Instruction in 2013, a Master of Education in Educational Administration and Supervision in 2011, and a Bachelor of Science in Elementary Education in 2008, all from LMU.
Hudson has been serving as an assistant professor and clinical supervisor for student teaching at the Carter and Moyers School of Education at LMU since 2018. In this role, she has excelled as an instructor, providing valuable insights on classroom management, assessment, learning and teaching strategies, and the edTPA assessment. Hudson has also coordinated and evaluated field supervision of student teaching, ensuring aspiring educators receive the support they need to succeed.
"I am truly honored to join J. Frank White Academy as its principal," Hudson said. "My primary goal is to provide a nurturing and stimulating environment where every student can thrive academically, socially, and emotionally. I look forward to collaborating with the talented faculty, staff, students, and parents to continue the tradition of excellence and prepare our students for success in the future."
Previously, Hudson made significant contributions to JFWA as a middle and secondary science teacher from 2013 to 2018. During her tenure, she taught biological sciences to middle and high school students and served as the leader of the school safety committee. Additionally, she coached the Academic Team and the Science Olympiad team while also assuming the role of the middle school cheer coach. Hudson's commitment to the overall development and success of her students was further demonstrated through her coordination of awards events and her collaboration with the AdvanceED (now Cognia) accreditation committee for re-accreditation.
Outside of the field of education, Hudson co-owns Graham Heating and Air Conditioning, where she oversees various aspects of the business, including bookkeeping, financial analysis, safety trainings, marketing, advertising and human resources activities. She has also played a pivotal role in creating and coordinating community events such as the "Graham Day of Giving," which focuses on serving the local community.
Hudson's dedication to education has been recognized through numerous awards, including the Teacher of the Year award at J. Frank White Academy in 2018 and the VA Watershed Teacher of the Year award at Lee High School in 2009.
"Dr. Hudson represents the essence of instructional leadership," Goins said. "Her wealth of experience, strong leadership skills, and unwavering dedication to education will undoubtedly drive JFWA to new heights, ensuring that each student receives an outstanding and holistic educational experience. She will also equip faculty with best practices resulting in high-quality student learning, while also building substantive relationships with families and external stakeholders integral to J. Frank White Academy's continued growth. We are excited about Dr. Hudson's return to J. Frank White Academy."
A Meet-n-Greet event will be held for families to meet and interact with Hudson on Tuesday, July 18, 2023, at 5 p.m. at the Sam and Sue Mars Performing Arts Center in Duke Hall of Citizenship.
The J. Frank White Academy is a private, college preparatory day school serving grades Pre-K through 12 on the campus of Lincoln Memorial University. JFWA is fully accredited and STEM certified by Cognia, which is the first internationally recognized mark of quality for STEM (science, technology, engineering, and mathematics) schools and programs, signaling the growing emphasis on STEM education by educators, politicians, and business leaders around the world. For more information visit JFWA.LMUnet.edu.