Vroegindewey Helps Lead International Emergency Simulation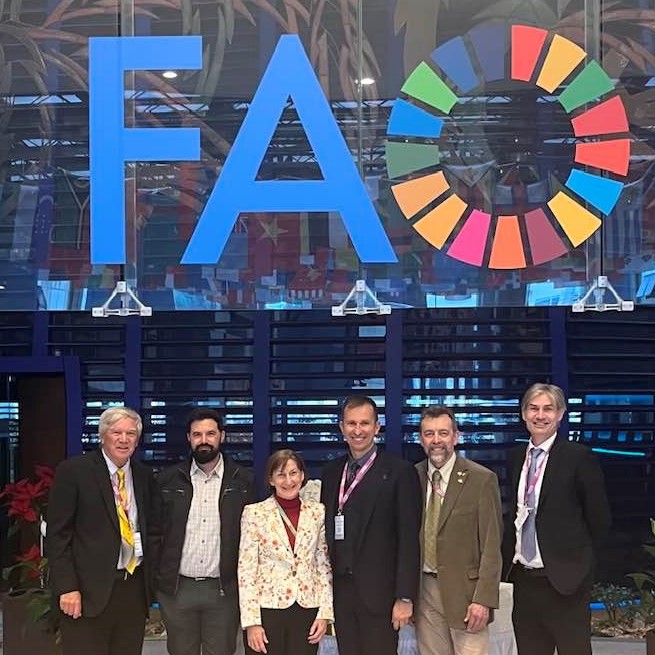 The LMU-Richard A. Gillespie College of Veterinary Medicine's (LMU-CVM) Dr. Gary Vroegindewey, director of One Health, served as the Lead Veterinary Service Evaluator for Exercise Phoenix, an international simulation exercise within the project to build sustainable resilience against animal health emergencies caused by agro-terrorism and agro-crime.
"Dr. Vroegindewey co-led the evaluation of Exercise Phoenix, and his work was critical in effectively collecting inputs from the three regions," said Dr. Heather Simmons, director of the Institute for Infectious Animal Diseases at Texas A&M AgriLife Research. "He developed and deployed technology platforms to quickly collect and analyze the evaluation material.  The Exercise Phoenix Evaluation Report will help shape future exercises and contribute to capacity building for combating agroterrorism."
The exercise was held February 13-16 in three regions: North Africa, Middle East and Southeast Asia. Vroegindewey worked at the exercise headquarters in Rome. The exercise required cooperation between national veterinary services and law enforcement of 12 countries in the investigation and response phases. The second phase of the exercise was a meeting of intergovernmental organizations to discuss cooperation and collaboration in agro-terrorism and agro-crime. This exercise was developed with the World Organization for Animal Health, United Nations Food and Agriculture Organization and INTERPOL.
Vroegindewey has a long history of contributions in the veterinary disaster arena and currently serves as the Chair, World Organization for Animal Health ad hoc group on Veterinary Emergencies and Senior Fellow- Disaster Management for the Institute for Infectious Animal Disease- Texas A&M University.
Lincoln Memorial University (LMU) is a values-based learning community dedicated to providing educational experiences in liberal arts and professional studies. The LMU-College of Veterinary Medicine is located on LMU's main campus in Harrogate, Tennessee, with additional academic facilities in nearby Lee County, Virginia. LMU-CVM is an integral part of the University's medical programs and provides real-world, community-based education in a collaborative learning environment. For more information about LMU-CVM, call 1.800.325.0900, ext. 7150 or visit us online at vetmed.LMUnet.edu.