LMU Adds Nonprofit Management Graduate Certificate Program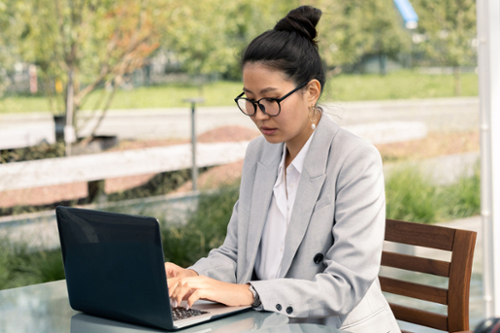 The Master of Public Administration (MPA) program at Lincoln Memorial University (LMU) has added a Nonprofit Management Graduate Certificate (NMGC) program. This certificate is offered for professionals working in or interested in nonprofit management programs, equipping them with knowledge and skills for efficient, effective and ethical management of nonprofit organizations. The MPA program is fully online.
"The NMGC program at Lincoln Memorial University, working in conjunction with the LMU MPA program, is for nonprofit professionals that are passionate about their field of service but want to learn more about the administrative or operational aspects of leading a nonprofit organization," said Dr. Stephen Adkins, assistant professor and director of the MPA program. "The LMU NMGC program covers a variety of topics such as nonprofit management and leadership, public relations, human resources, marketing, board development and grant writing."
To earn the NMGC, students complete four MPA courses, for 12 credit hours, from several eligible courses offered that are centered on nonprofit management or administration.
"As an additional benefit, participants in the certificate program also have the option of using certificate credits earned toward the completion of the LMU MPA graduate degree," Adkins said.
The MPA program is housed within the Paul V. Hamilton School of Arts, Humanities and Social Sciences (AHSS). The program is designed for those who wish to pursue leadership roles in the ever-expanding field of public service. The program opens the doors to a wide range of public service careers, including government administration, as well as community, nonprofit, or health care organization management. In the private sector, LMU MPA graduates hold consulting positions or work assisting companies in understanding policy making and management strategies. Students must complete a total of 30 credit hours of coursework and provides tracks in General Public Administration, Nonprofit Management and Health Care Policy.
The NMGC program offers flexible scheduling and competitive tuition costs. For more information on the program or to apply, visit https://www.lmunet.edu/school-of-arts-humanities-and-social-sciences/graduate/master-of-public-administration-mpa/index. Applicants are not required to take the GRE for admission. Prospective students interested in the NMGC program may contact Adkins at [email protected] or Paige Dzindolet, graduate school administrative assistant for AHSS, at [email protected].
Lincoln Memorial University is a values-based learning community dedicated to providing educational experiences in the liberal arts and professional studies. The main campus is in Harrogate, Tennessee. For more information about the undergraduate and graduate programs available at LMU, contact the Office of Admissions at 423.869.6280 or email at [email protected].